Jewelry How-to: Our Boheme Clicker Charm Rings & their Great Many Uses
Hey there, mes amis! It's been a while. I've been busy playing with gold and testing out the many different ways we can build pieces with the Boheme Clicker Charm rings. 
I know I've shown you pictures of the charm holders, and have talked at length about the inspiration behind the piece (see first post), and why I so love lugging charms on this pearl-necklace-shortener turned front clasp charm holder. Here they are:
Side note: I can't be the only one who delights in using objects and components in ways that where not specifically intended by their creators, right? Full disclosure, it's actually a passion of mine, I always look for unexpected use for things. Any "thing".  So there you go, another reason why I love these Boheme clickers, cute multitaskers in shades of gold and oxi.
Digression over, back to many ways you can play with the charm holders!
But first, why that name, "clicker" ring? It was coined by the clever Beth Anne Bonanno of The EAB Project, because, well, they "click" shut, as in they make that lovely, secure sounding noise when you claps them shut.  You don't have to take my word for it, you can just play the first video below and hear it for yourself:
But the Boheme Clickers and not just cute click-sounding rings.
They get busy holding charms for you. And they are versatile as hell/well.
Because they are basically clasps, they can be used to close anything you can loop them thru AND hold your charms. You can use them as necklaces, holding charms for you in the front, hook them to each other to create chain or bracelet links, and/or use them as components to create earrings. I actually made a special EarWire and a front facing Clicker Hoop so you can build earrings easily.
Here's what we are assembling today:
First, here's a demonstration of a simple necklace. You've seen it on my instagram before, it's one of my favorite. I am using a Boheme Clicker ring, the Large Oval Link Gold Open Chain and two charms: the Boheme Blue Crescent Moon and a Large Unicorn horn. It takes less than a minute, I swear.
Grab an open chain (by "open" I mean the chain has a loop on both ends to hold the charm holder, but you can use your own chain if the claps and loop are big enough. Or I can modify any of your chain that way), pass the Clicker ring thru one of the chain's end loop, add the charms of your choosing, wrap the chain around your neck and use the Clicker Charm ring as a front clasp. Voila!
The Boheme clickers also looooove being used to build your own earrings, as dangly and long, and as many charms as you'd like, or rather, as you ear will let you comfortably wear. 
So next, let's assemble a double moon statement earring, shall we? Follow my little tutorial video and see how easy it is:
1. Grab one ear wire
2. Hook a Bohème Clicker Charm ring to the EarWire 
3. Dangle a Mini Turquoise Moon charm from the clicker
4. Pull a Large Bohème Clicker Charm ring thru the loop of the Mini Moon
5. Dangle a second Mini Moon from the large clicker
6. Voila! You're done, you just need to decide which ear to put it on, and take it for a twirl.
The Boheme front-facing hoop earrings are great on they own, but they can also hold your charms for you. As many as you'd like, or rather as many as your ear will let you comfortably carry!

Here's how: open the hoop, slide on charms, click it shut and voila! Play the video below to see how easy it truly is:
This concludes our little video tutorial for the day!
Of course, these are just suggestions, you can get all the components individually on the website and play with them any way you choose. And feel free to use the charm holders with our own charms too, and "build" pieces as unique as you are! And please tag me in your pictures when you do, I love seeing your creativity in action!
Hope you enjoyed those videos, and as always, DM or email me with questions and comments!
Au revoir, lovers!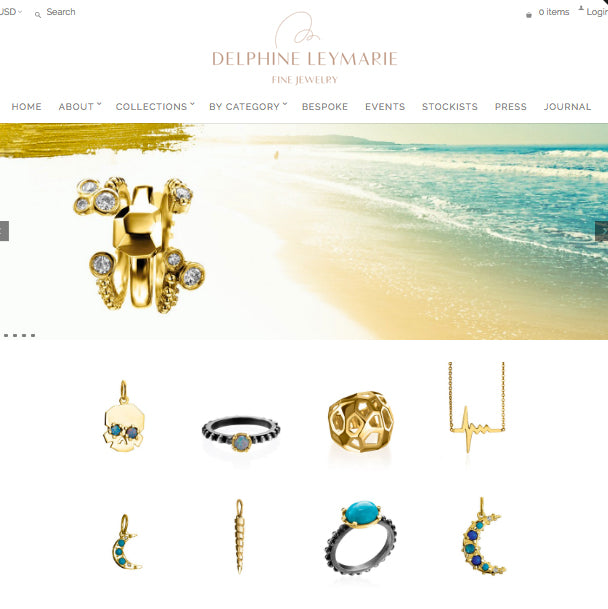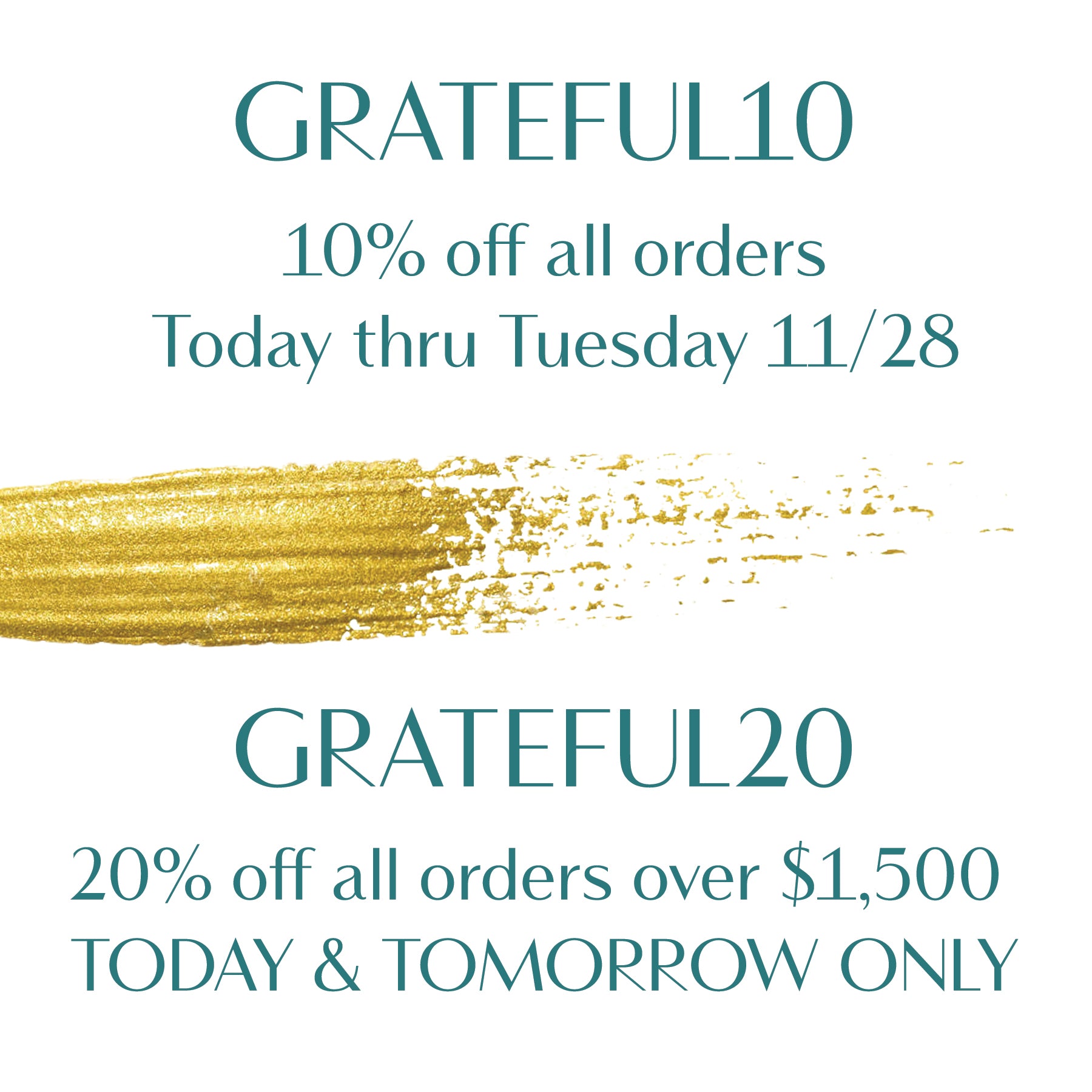 Gratefulness. As a small business owner, I am immensely grateful for your support! I don't say it enough. I know there are a lot of beautiful jewelry options on the market, and I am beyond ap...
Read more