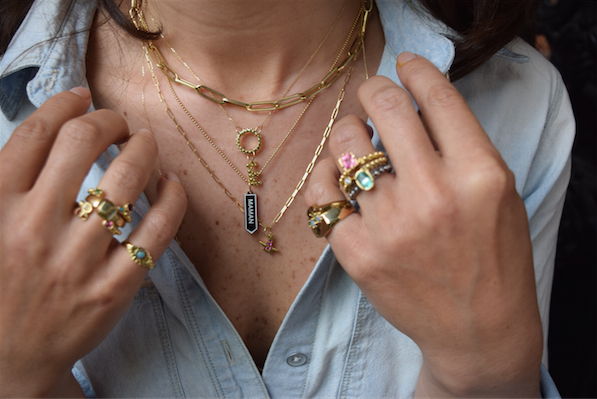 MOM Knows Best & She Loves These!
We're here to help you find a thoughtful gift for mom!
G I V E   M O M  T H E 
stacks & layers 
S H E   L O V E S
MOM's the word.

MAMAN, actually, which means mom in my native French.  
Shown here in 18k rose gold with black enamel and 18k yellow gold with white enamel, always crafted from recycled gold.

A nice complement to our NAMASTE and LA PLAGE charms,
and our Boheme initials.

Or any charms, really, they'll fit right in and layer just so.
In New York? Come by our Soho retail store ATELIER ALCHEMY
to shop the largest selection of our jewels
Believing in luxury with a conscience, Delphine Leymarie hand carves her jewels with the intention to create small, sparkly sculptures that can adorn your body and elevate your soul.
French-born, Delphine designs and crafts her ethical, luxe eponymous fine jewelry line in NYC.
Drawing inspiration from the blissful beaches of her childhood in the South of France & the invigorating energy of the modern urban architecture now surrounding her, she favors empowering and protective symbols crafted in recycled 18k gold paired with mindfully selected gems.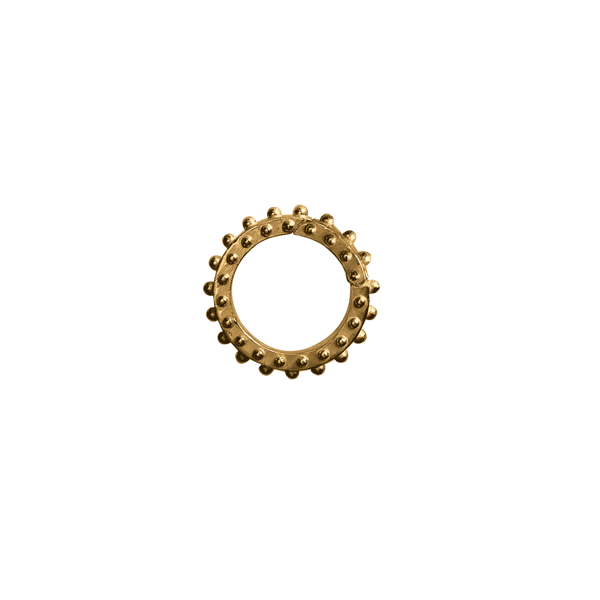 Welcome to our Charming Summer Celebration!My favorite season is summer, and you've helped make it truly fantastic!I want to thank you for your support and celebrate youby giving you a free 18k...
Read more