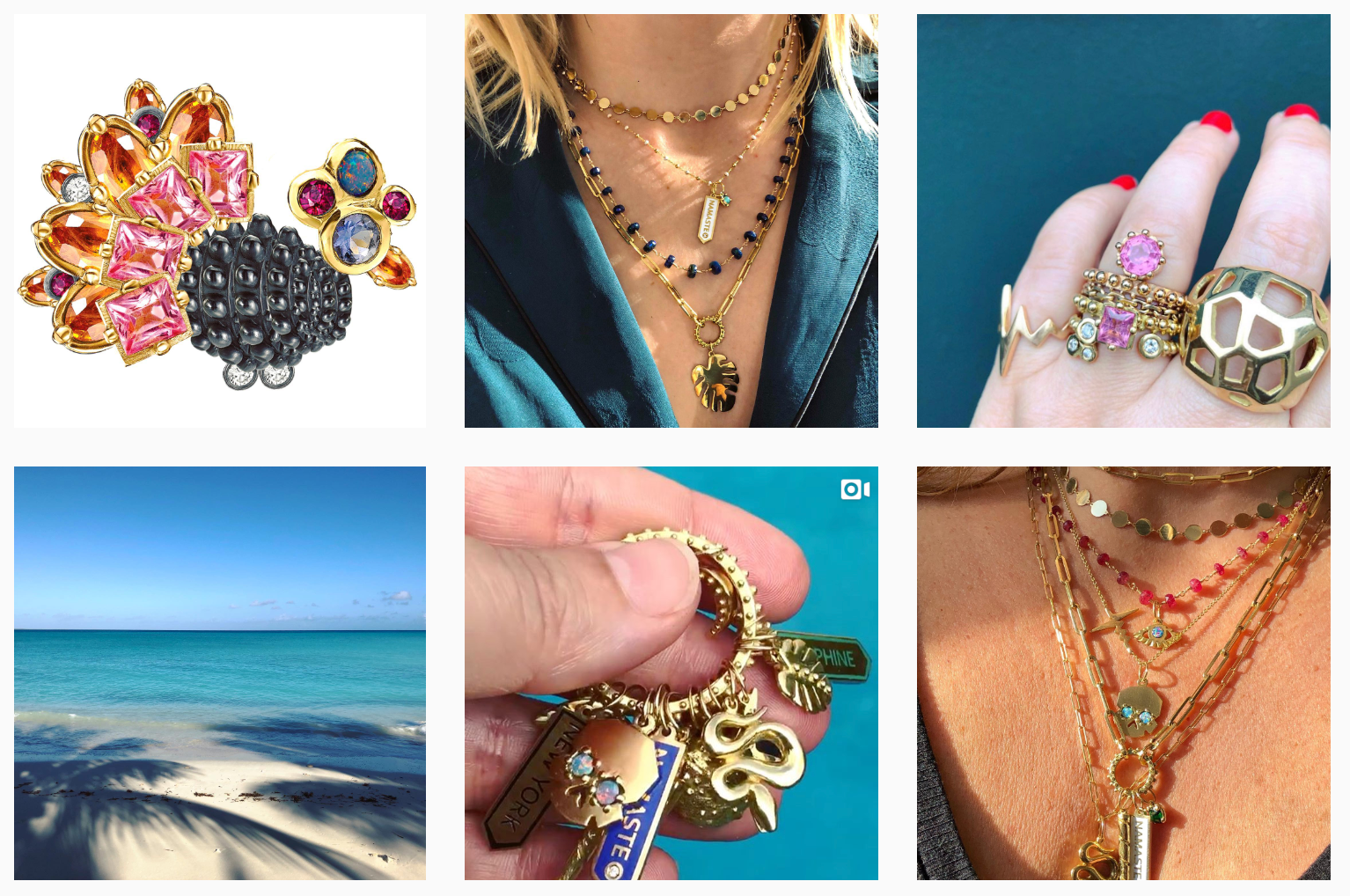 OUR ANNUAL GRATEFUL & FEEL GOOD SALE IS HERE!
O U R  A N N U A L  F E E L  G O O D  S A L E  I S  H E R E !
If you've followed along for a while, you know I am thankful, and really grateful that I get to run this little sparkly company of mine. I enjoy crafting jewelry for you in NYC, as ethically as possible, together with a team of talented local artisans paid fairly for their amazing skills, using recycled gold and carefully selected gems.
I am not a big box store with deep pockets, price the jewels carefully, but I still want to give back. So once-a year, we offer you a discount to say THANKS, and donate to a charity at the same time. 💗
ENJOY 10% OFF YOUR ONLINE PURCHASE
WITH CODE 
GRATEFULSALE19
AND I'LL ALSO DONATE 5% OF YOUR PURCHASE  TO  
@charitywater
CHARITY: WATER
is a wonderful, and highly rated, non-profit organization bringing clean and safe drinking water to people in developing countries.
Take care of your holiday shopping list, get a treat for yourself — you certainly deserve it, and feel good that you are helping a worthy cause in the process.
The annual sale is on now, and ends on #GivingTuesday 12/3/19 at midnight EST.
It is also valid in store at 
@atelieralchemyshop
  through Sunday 12/1, encompassing
#smallbusinesssaturday
and our 1-year anniversary at this location! It excludes custom and customized work, and is not applicable to past sales.
A reminder that we make most pieces to order, so please reach out to inquire if your item is in stock first if you need it urgently.
THANK YOU for your patronage and for allowing me to
follow my dreams of creating jewels as unique as you are!
---------------------------------------------------------------------------------
WE NOW HAVE MORE BEACH-HAPPY JEWELS, NEW BOHEME FULL AND HALF DIAMOND ETERNITY BANDS, EVEN MORE LAYERING OPTIONS FOR YOUR #NECKMESS NEEDS, INCLUDING OUR CUSTOMIZABLE BOHEME ENAMEL NEW YORK AND NAMASTE PANNEAUX CHARMS.  THE BOHEME EARCUFFS GOT A DIAMOND UPGRADE, AND WE CRAFTED AN XL SIZED CLICKER TO HOLD ALL YOUR FAVORITE CHARMS AT ONCE, AMONGST OTHER SPARKLY OPTIONS!
 . 
A BIENTOT!
WITH LOVE FROM NYC,
DELPHINE
I N   N E W   Y O R K ?

come by our SOHO retail store

A T E L I E R   A L C H E M Y
TO SHOP THE LARGEST SELECTION OF OUR JEWELS
 M A P   I T 
Copyright © 2019 Delphine Leymarie LLC, All rights reserved.
Merci Beaucoup for keeping up with our news!
Believing in luxury with a conscience, Delphine Leymarie hand carves her jewels with the intention to create small, sparkly sculptures that can adorn your body and elevate your soul.
French-born, Delphine designs and crafts her ethical, luxe eponymous fine jewelry line in NYC. Drawing inspiration from the blissful beaches of her childhood in the South of France & the invigorating energy of the modern urban architecture now surrounding her, she favors empowering and protective symbols crafted in recycled 18k gold paired with mindfully selected gems.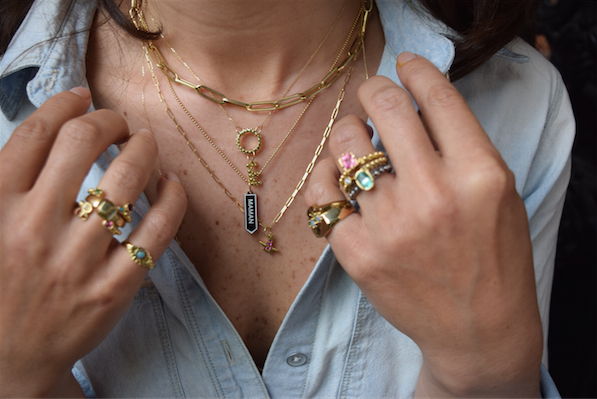 MOM Knows Best & She Loves These!
Give mom, and your besties, the stacks & layers they will love! We're always happy to help you find a thoughtful and personalized gift, as unique as they are. Read More for our suggestions! Bi...
Read more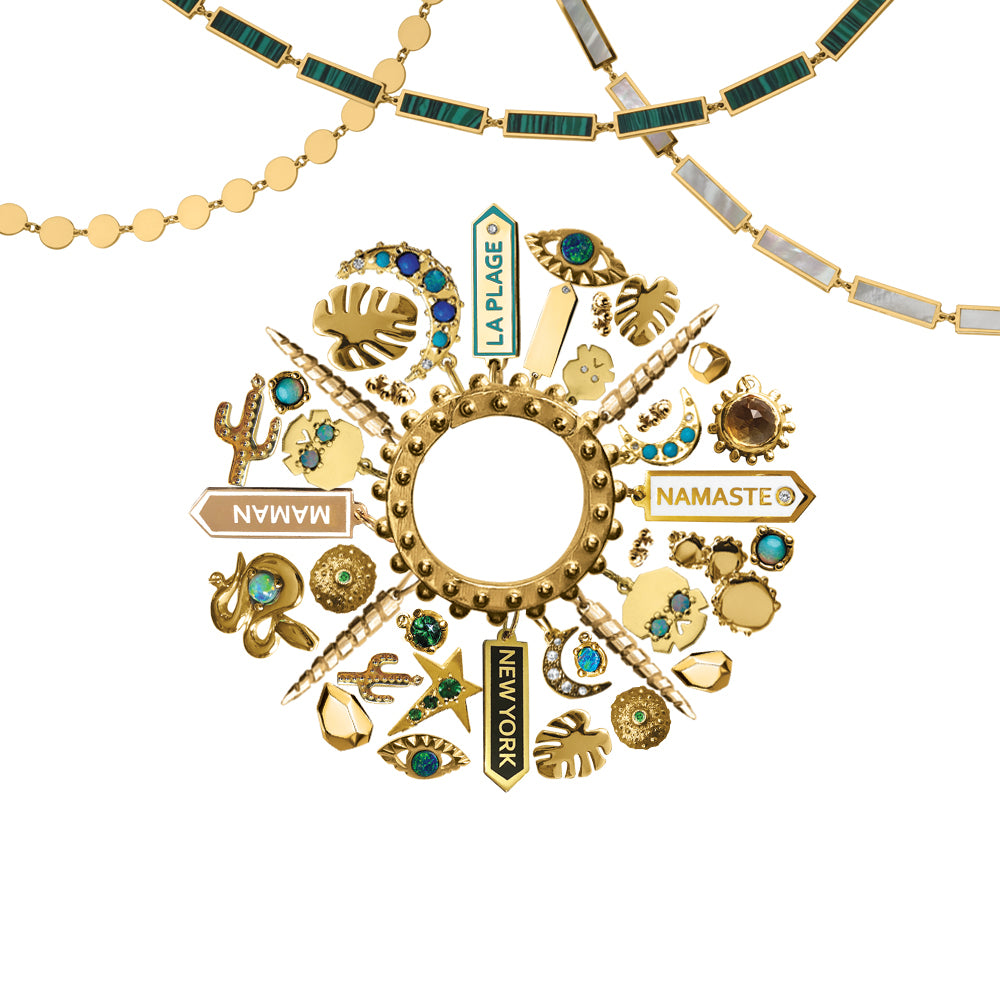 HAPPY + MERRY + JOYEUX EVERYTHING!
Wishing you and yours a wonderful holiday season and a bright, happy, sparkly 2020! It's been another amazing year, and I want to say MERCI BEAUCOUP for your patronage and for allowing me to follow...
Read more