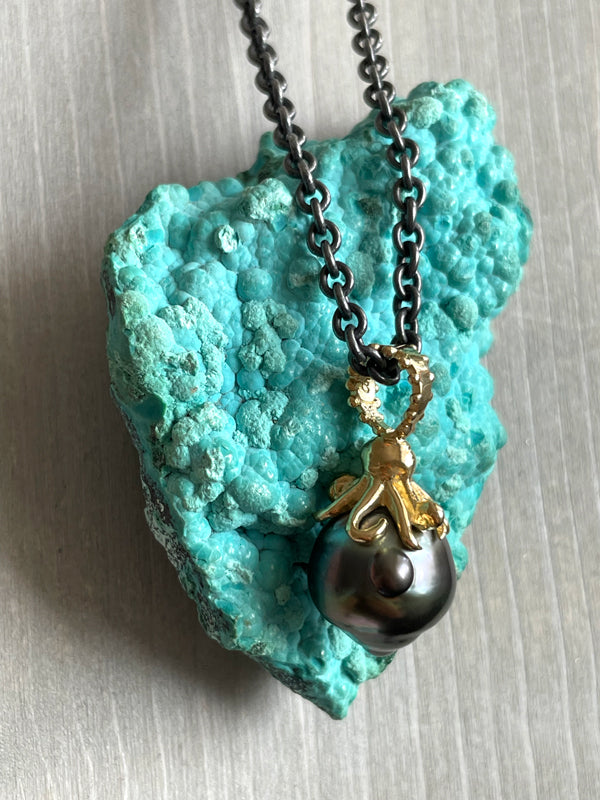 The Pure Earth Pure Gold Jewelry Auction is open for bidding!
THE BOHEME TAHITIAN PEARL
OCTOPUS NECKLACE

In the Pure Earth Pure Gold Auction
I am happy to unveil the charity piece I created for the 
2022 Pure Earth Pure Gold Auction
featuring beautiful, unique pieces of jewelry donated by 30 designers using responsibly-sourced materials and supporting Pure Earth's work with artisanal and small-scale gold miners around the world to prevent mercury pollution and restore degraded Amazon Rainforest.
For the occasion, I have designed a one-of-a-kind Boheme Tahitian Pearl Octopus necklace that I sculpted then cast in the heart of Manhattan's Jewelry District using 18k yellow Fairmined Harmony gold donated by Hoover & Strong, with casting services generously provided by Carrera Casting.
THIS  OCTOPUS IS ONE-OF-A-KIND
JUST LIKE YOU ARE
 
The Octopus is my latest precious amulet, a symbol of intelligence, resourcefulness, adaptability, inner wisdom, intuition and healing.
The Octopus' 8 arms lovingly hug a 12mm dark gray Tahitian Pearl, a gemstone known for its calming and centering properties, with a gentle glow akin to luminous water energy.  
I selected this particular pearl for its luster and gorgeous baroque shape, making this charm one-of-a-kind and as unique as you are.
Pearls are also the birthstone for the month of June.
 
The charm is 30mm long, and hangs on a 20" long robust cable chain in silver, oxidized to better contrast with the yellow gold and to echo the color of the pearl.
CLICK HERE  

For More Boheme Octopus Options
A bientôt!
With 18 karat love from NYC,
DELPHINE
P U R E   E A R T H ' S   M I S S I O N 
in their own words

Pure Earth saves and improves lives, particularly lives of children in poor communities, by reducing disease-causing pollution.

We identify toxic hotspots and teach communities how to improve soil, water and air quality with cost-effective solutions. This field work, combined with our groundbreaking research and advocacy, elevates pollution as a global priority.
Reduce Pollution. Save Lives. Protect The Planet.
PROLONGING THE MAGIC OF SUMMER
  P R O L O N G I N G   T H E   M A G I C  O F  S U M M E R with South-of-France inspired jewels      I am back from my summer break in the South of France, where I enjoyed many a blissful b...
Read more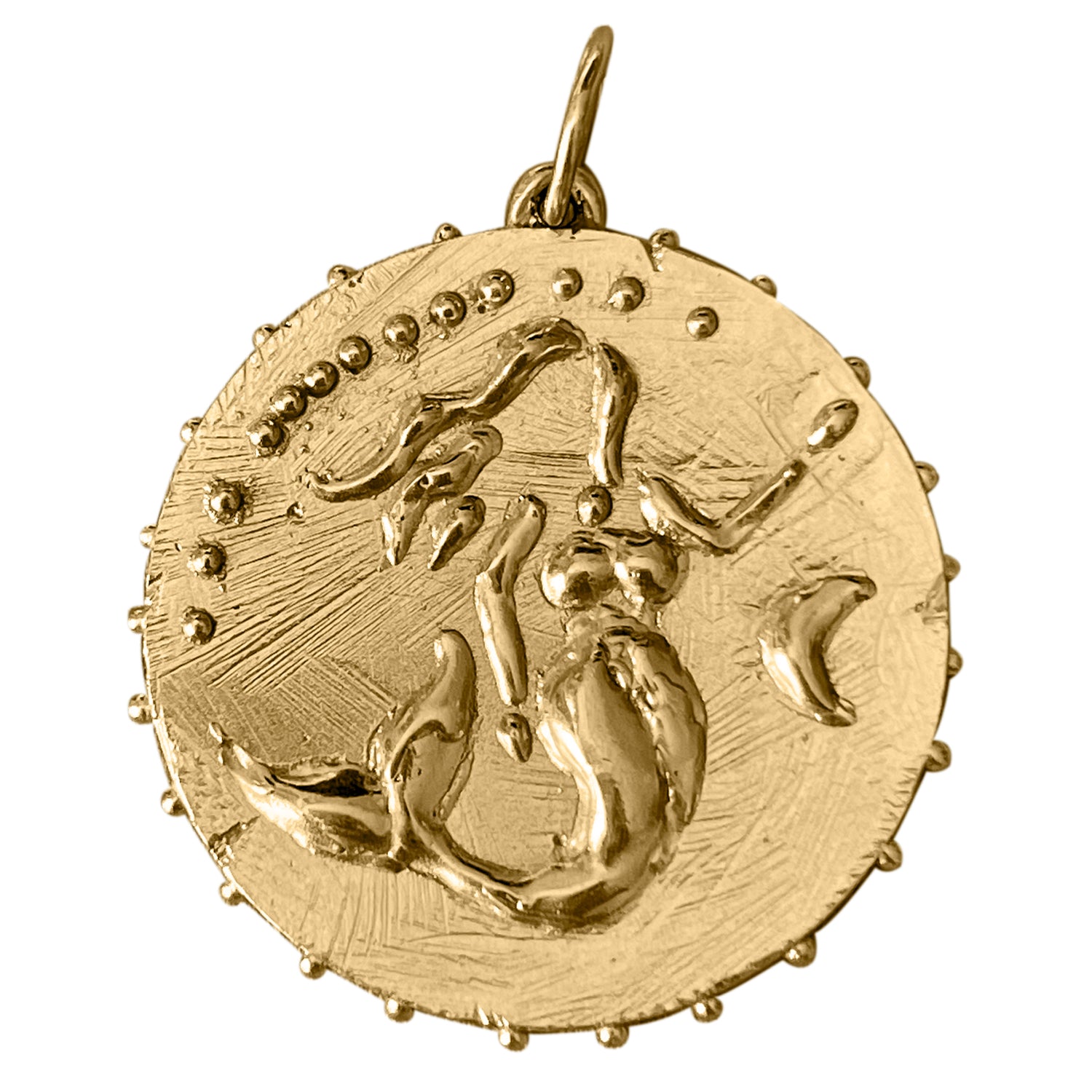 Let the sunny glow of solid 18k yellow recycled gold warm you up, and shine your bright inner light with your every move.
Read more