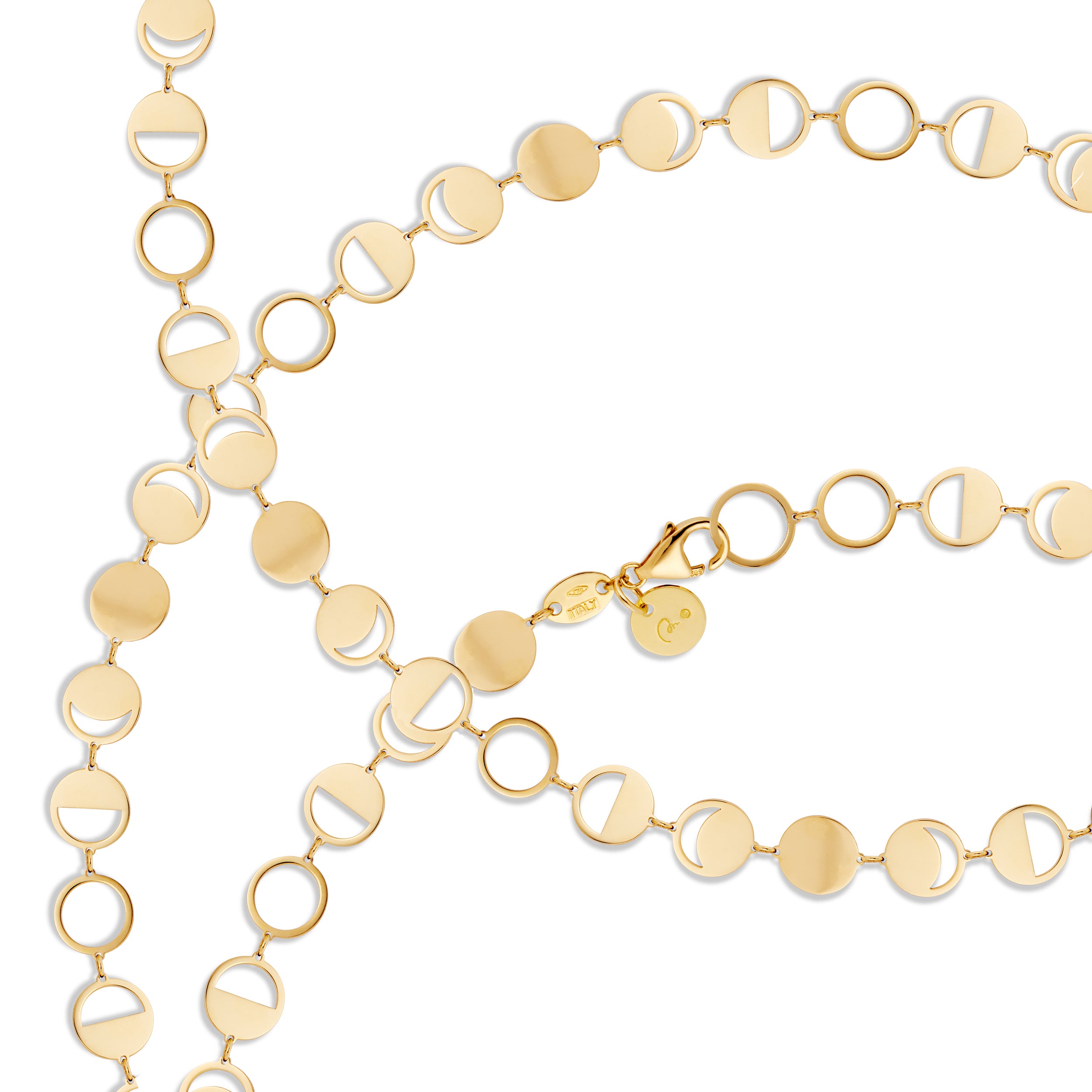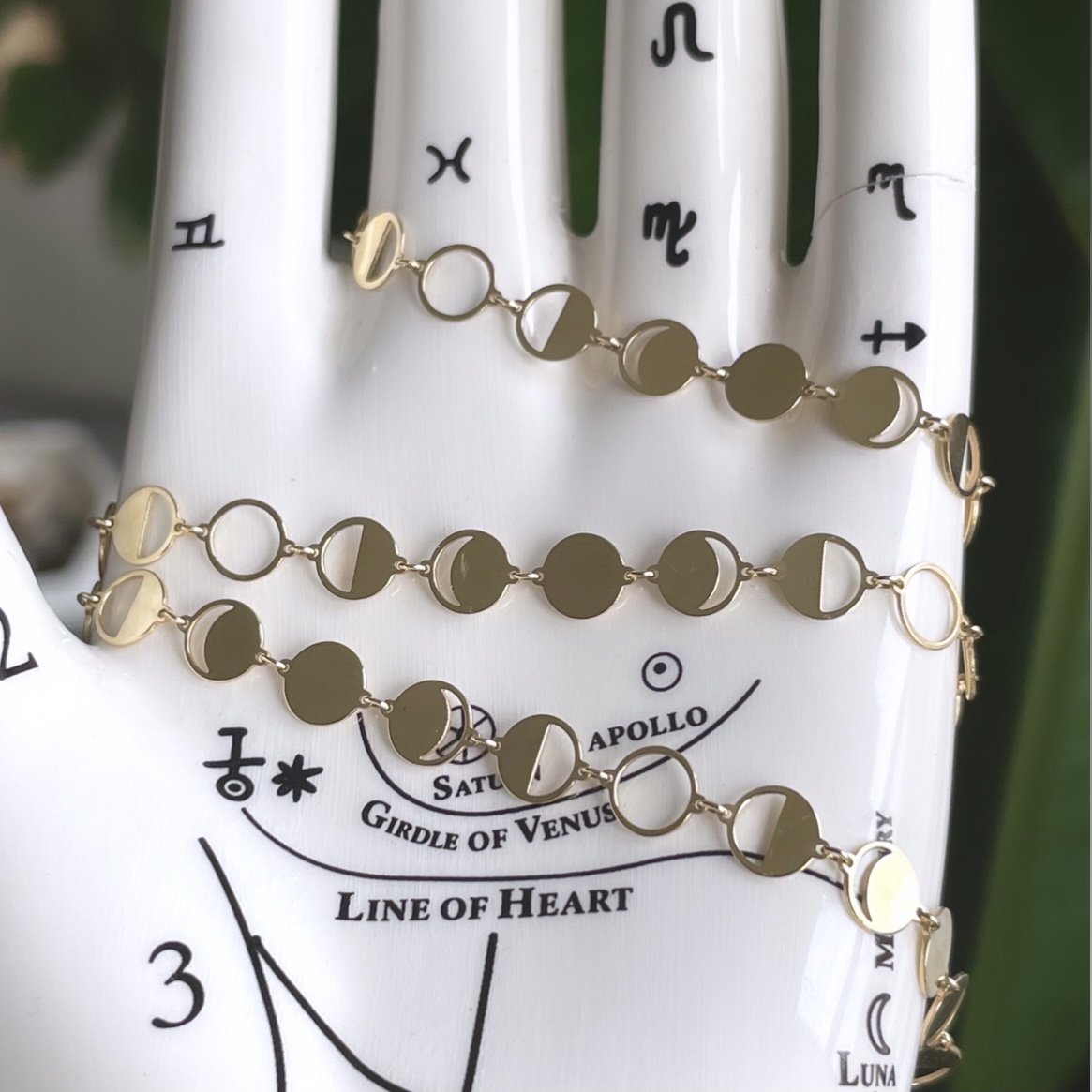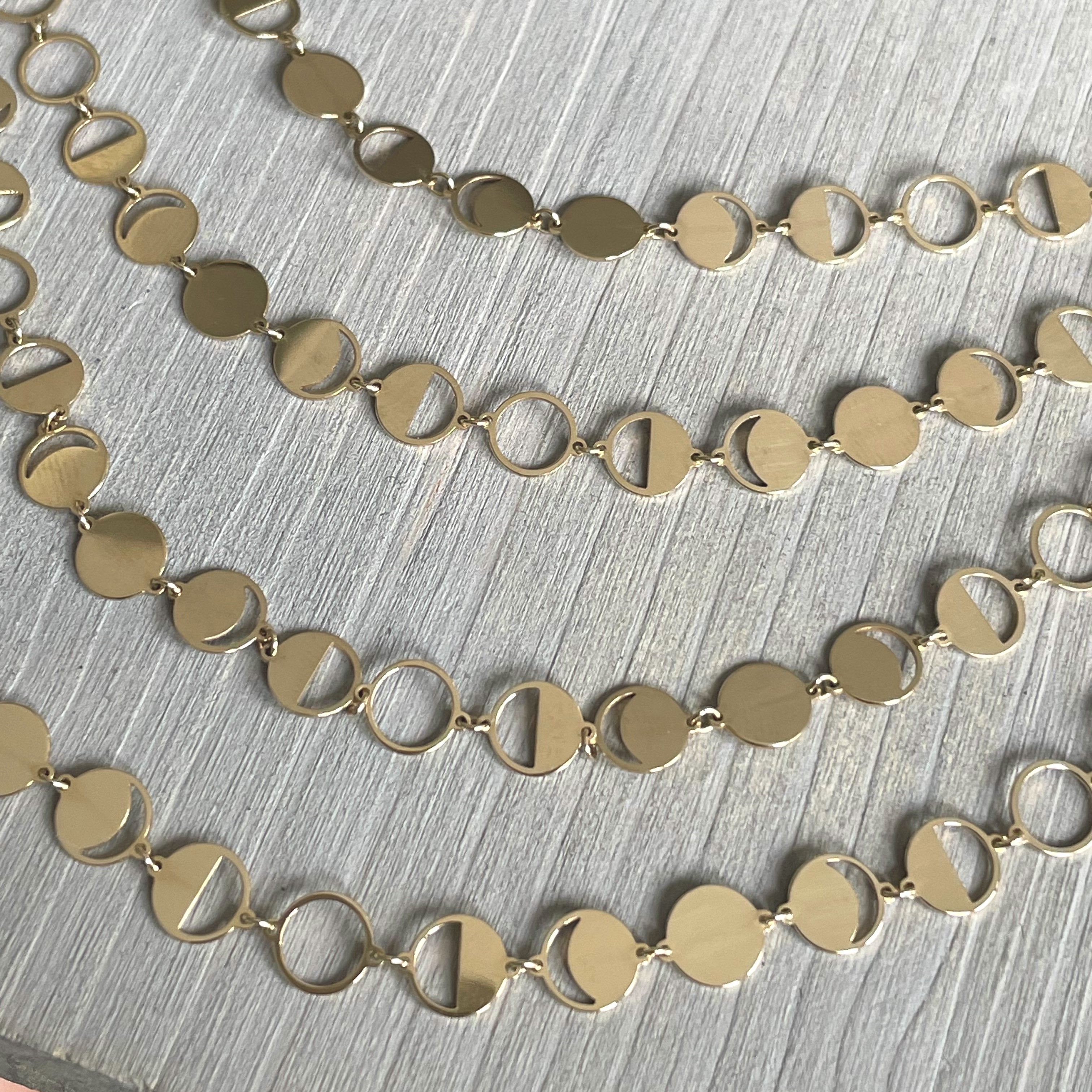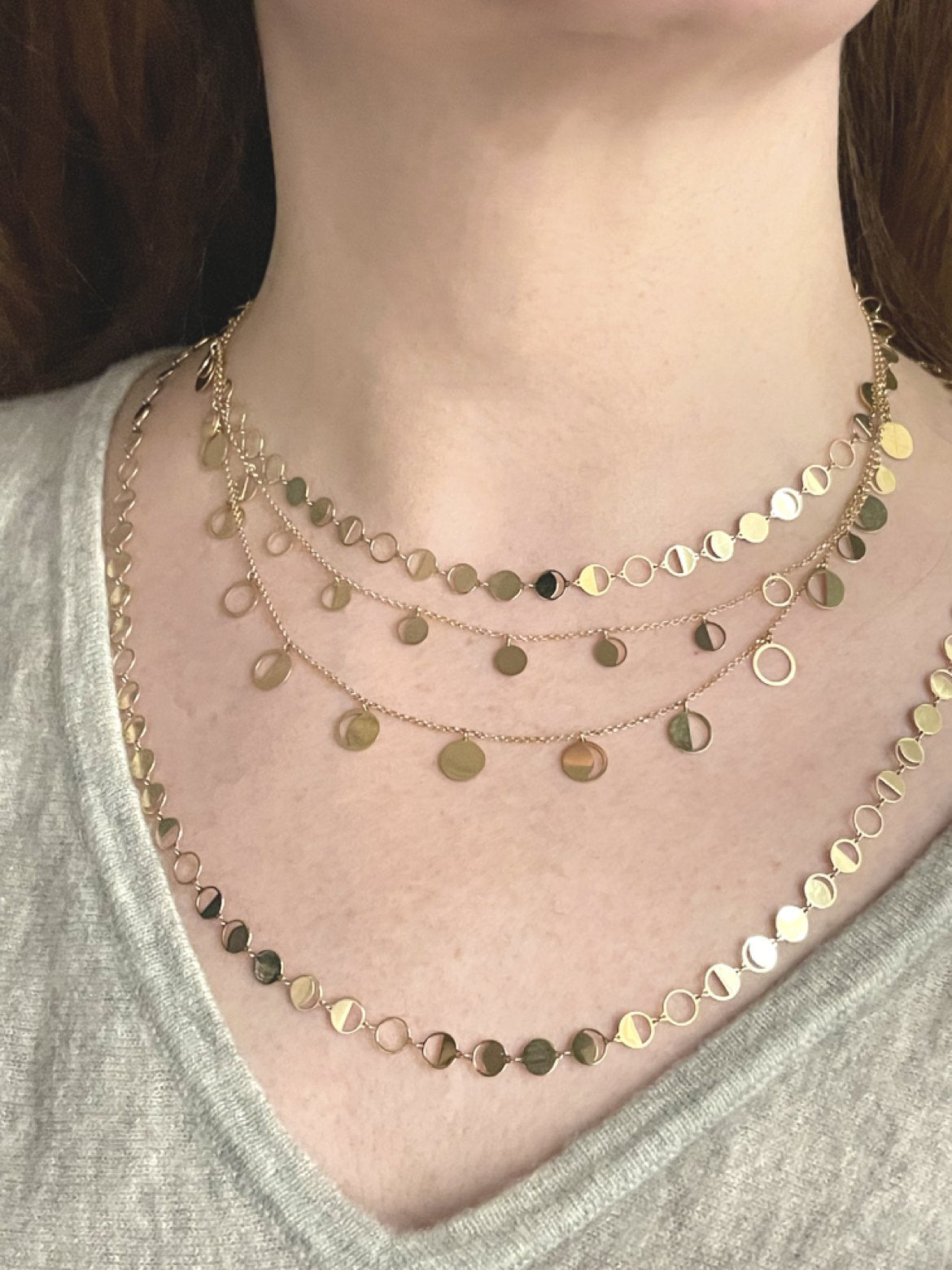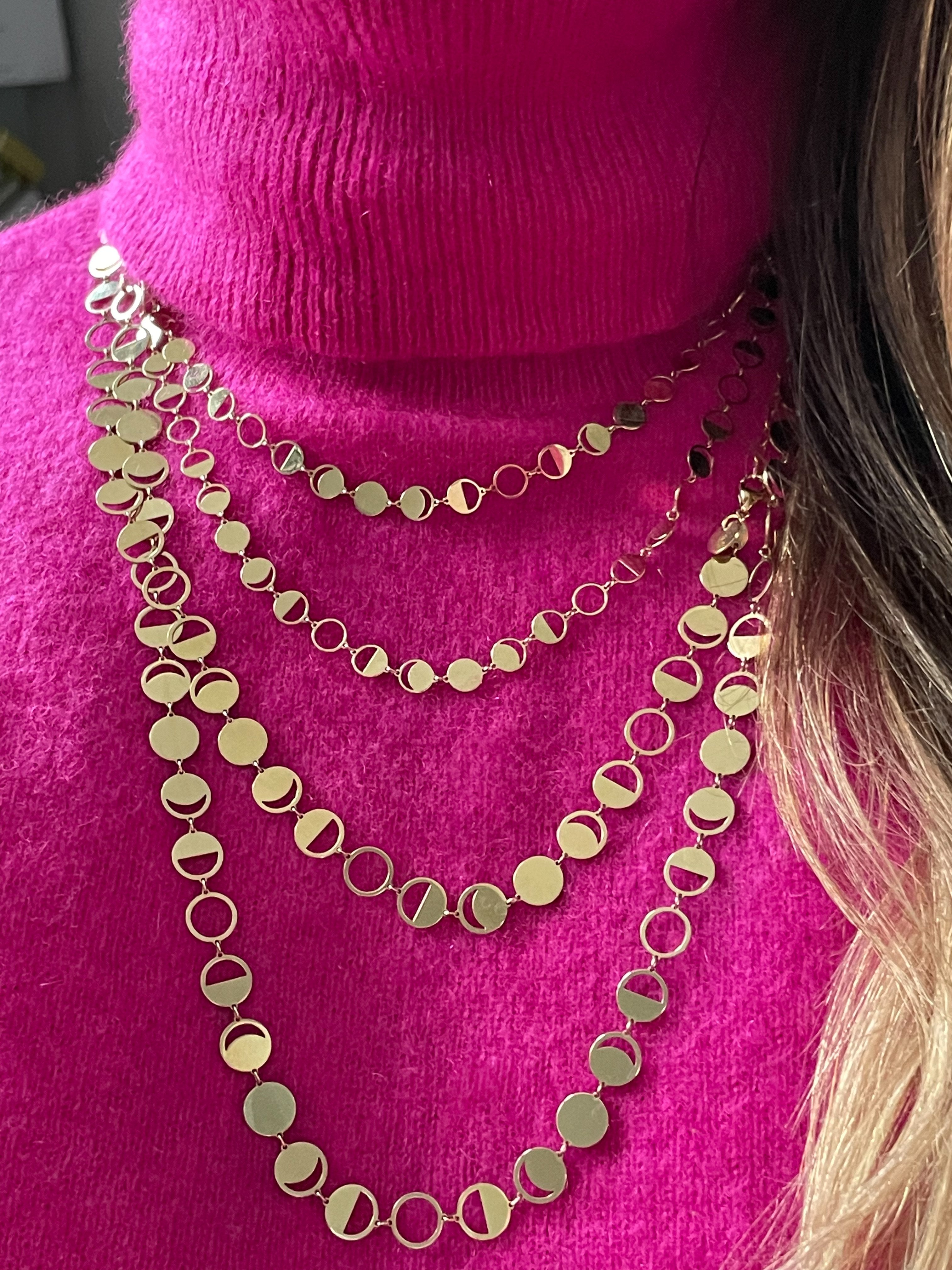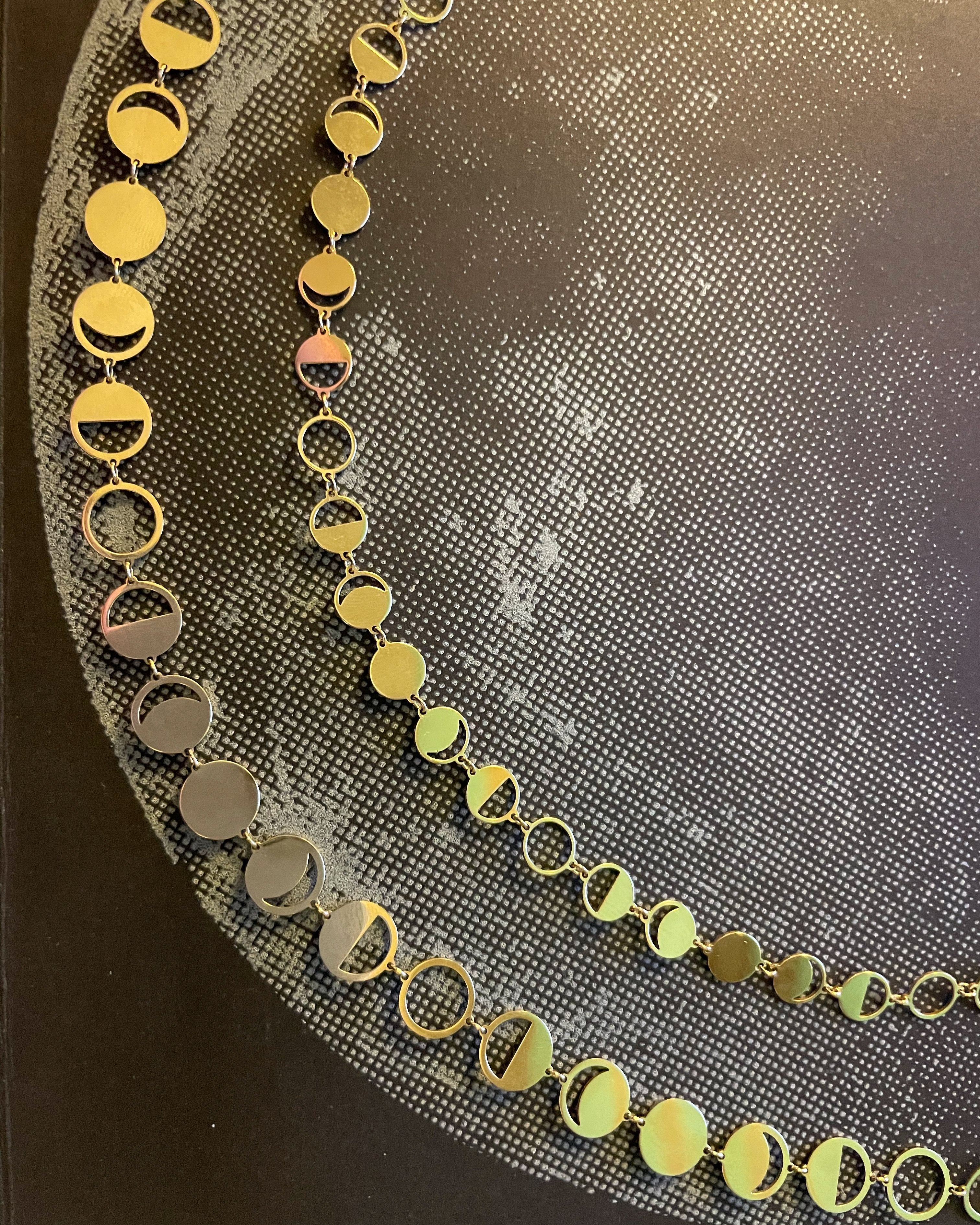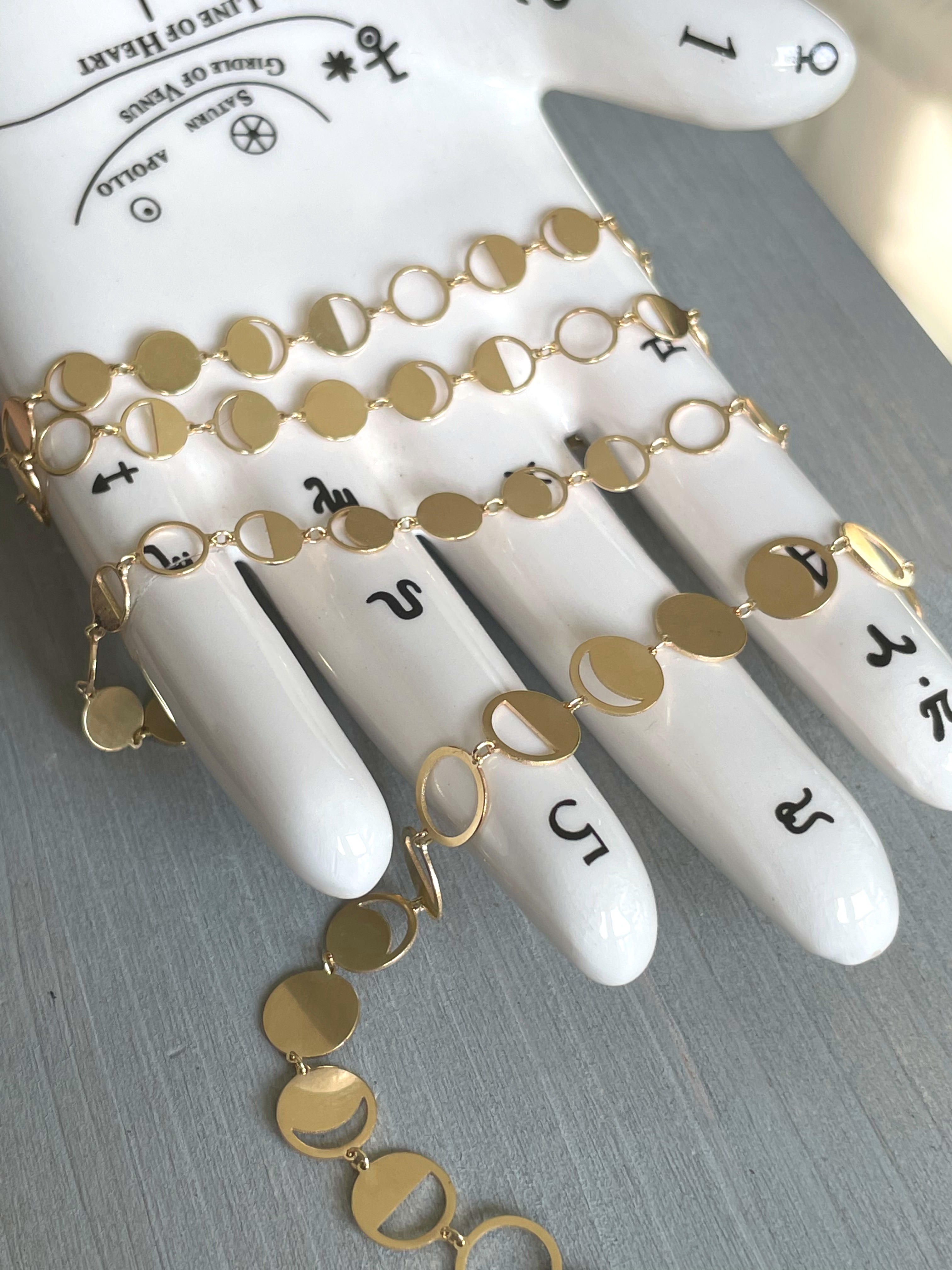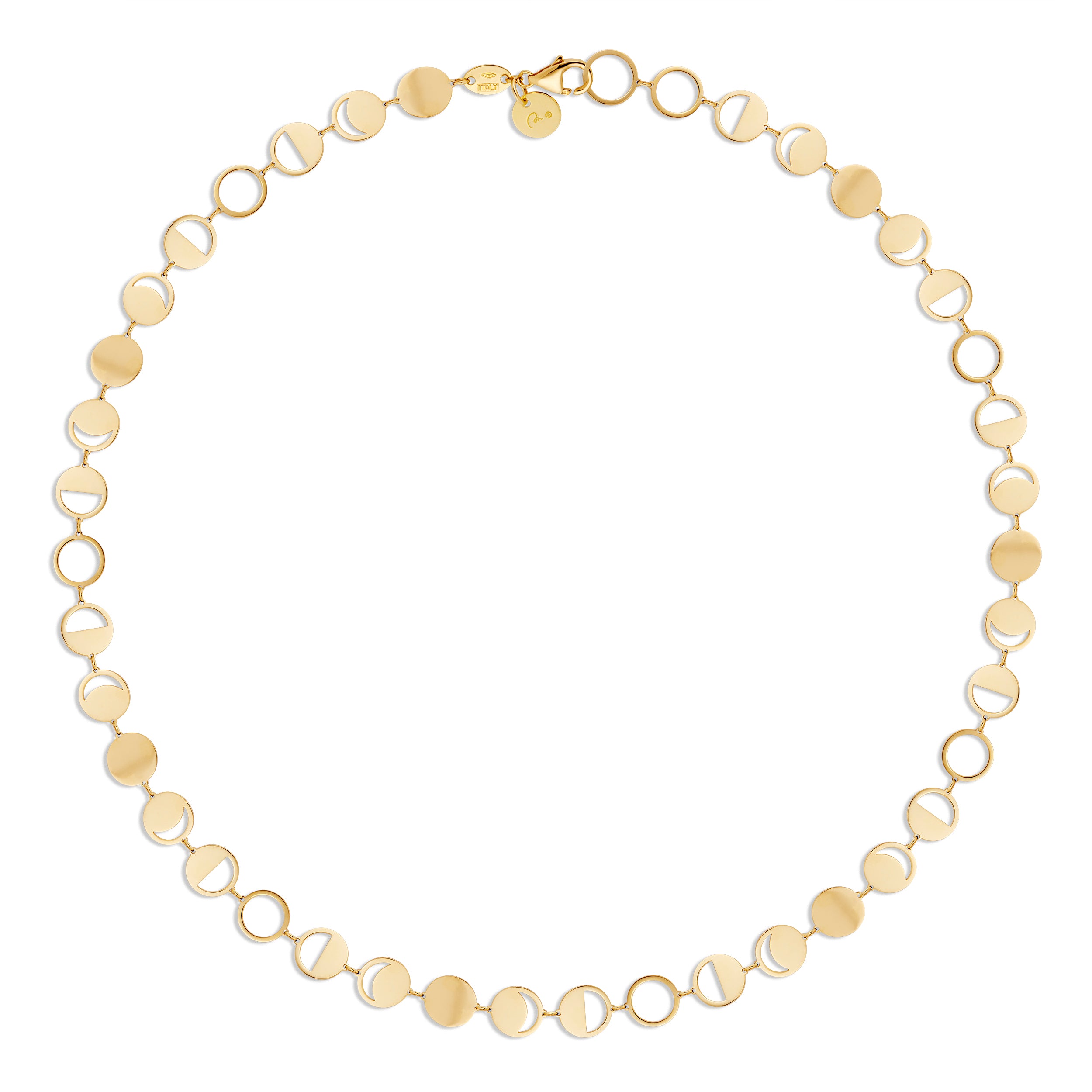 BOHEME CONFETTI PETITE LUNE CHAIN rts
Sale price

$1,255.00 USD
Regular price
(/)
Introducing the BOHEME CONFETTI PETITE LUNE chain, Delphine's smaller version of her original solid gold Necklace with Moon Phase discs cut out the BOHEME CONFETTI LUNE chain.
Say "I love you to the moon and back" with our  Confetti Petite Lune necklace.
A multilayered celestial symbol of love, dreams and hopes, the moon — La Lune in Delphine's native French,  also represents our shadow self and our unconscious.
As a ruler of tides, it is essential to life on earth.
Its cycle helps us focus on our intentions, plant their seeds, sustain their growth, and reflect & repeat.
La Lune's mystery and mystique have inspired countless artists throughout the ages, including Delphine, who dreamed up this poetic, unique moon phase sequence chain to envelop you in the magic of moonlight.
Cherish the many phases of you for they all reflect your many facets.
Just like the moon, we go through many cycles, the sum of which makes who we truly are. La Lune mirrors the strength of the sun, reflecting its light on us in a gentler glow. It helps us navigate our own unique journey through the complex terrain of life, softly illuminating its peaks and lows and accompanying us through the ebb and flow.
A great statement on its own, this ready-to-ship Boheme Confetti Petite Lune chain is crafted out of solid 14 karat yellow gold 6mm disc links with Moon Phase cut outs assembled into a chain that is delicate and beautifully sparkly, as the flat dots catch the light with your every move, enhancing your glow. 
The chain closes with a lobster clasp. Upon request at checkout, it can also be modified as an open chain with 2 end loops to accommodate our Boheme Clicker Charm Holders.  You can also clip your Boheme Clicker / connector through any open link, or over the chain. It's as playful and versatile as you need it to be.
Designed in New York City by Delphine Leymarie and crafted to order exclusively for us in Italy.
Available and ready-to-ship in 14 karat yellow gold in  18" length.
For other lengths and 18k gold versions crafted to order, click HERE.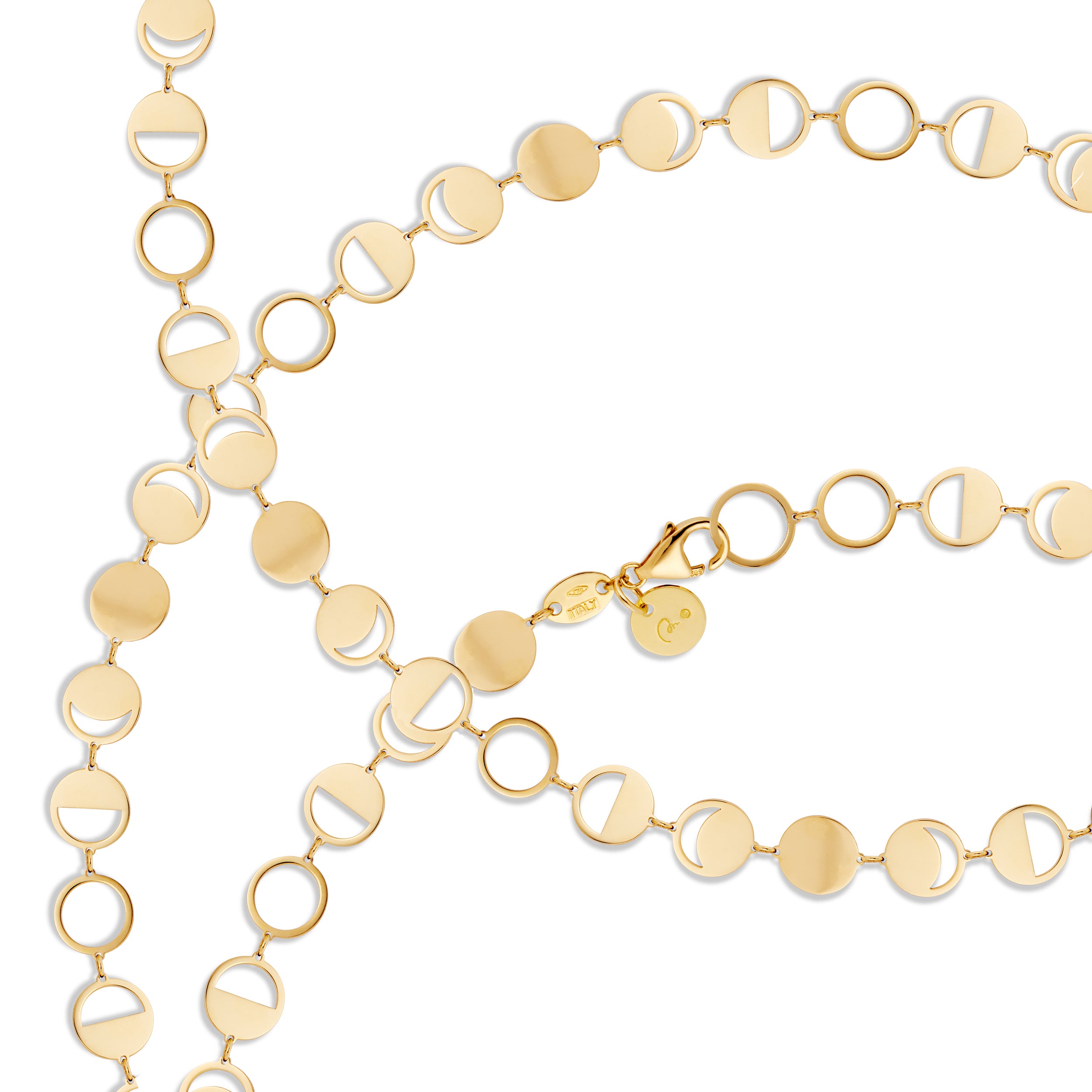 BOHEME CONFETTI PETITE LUNE CHAIN rts
Sale price

$1,255.00 USD
Regular price
Choose options