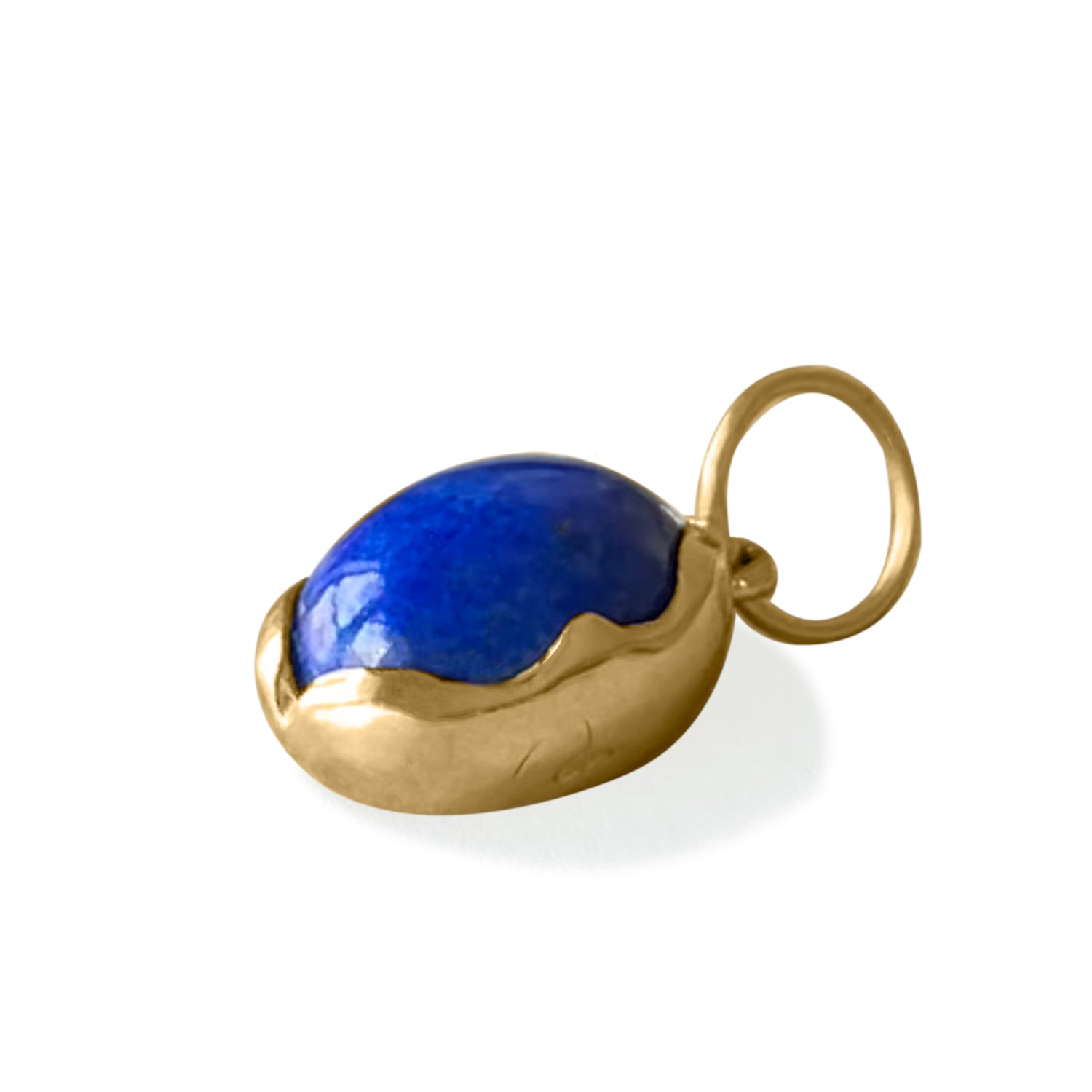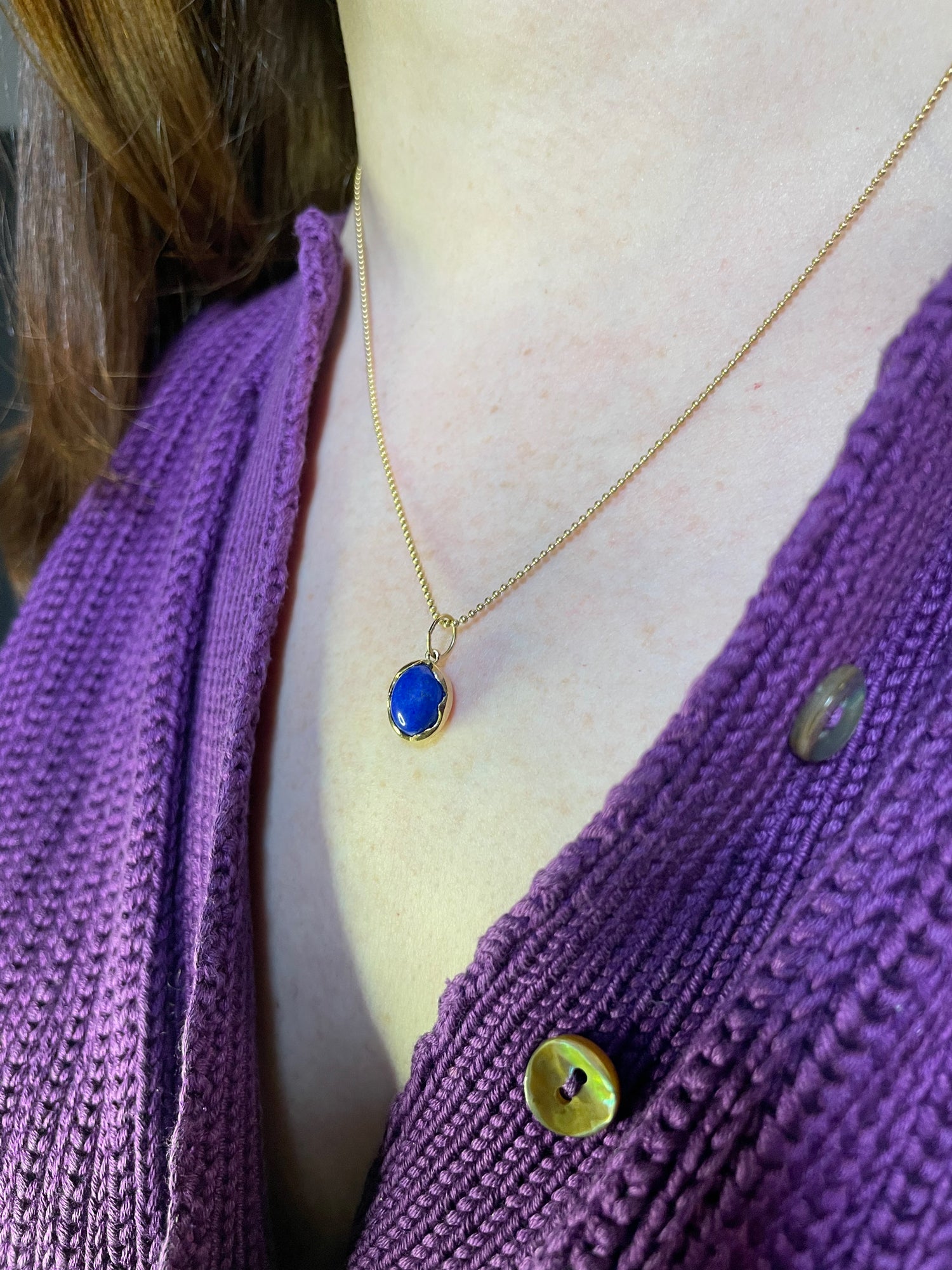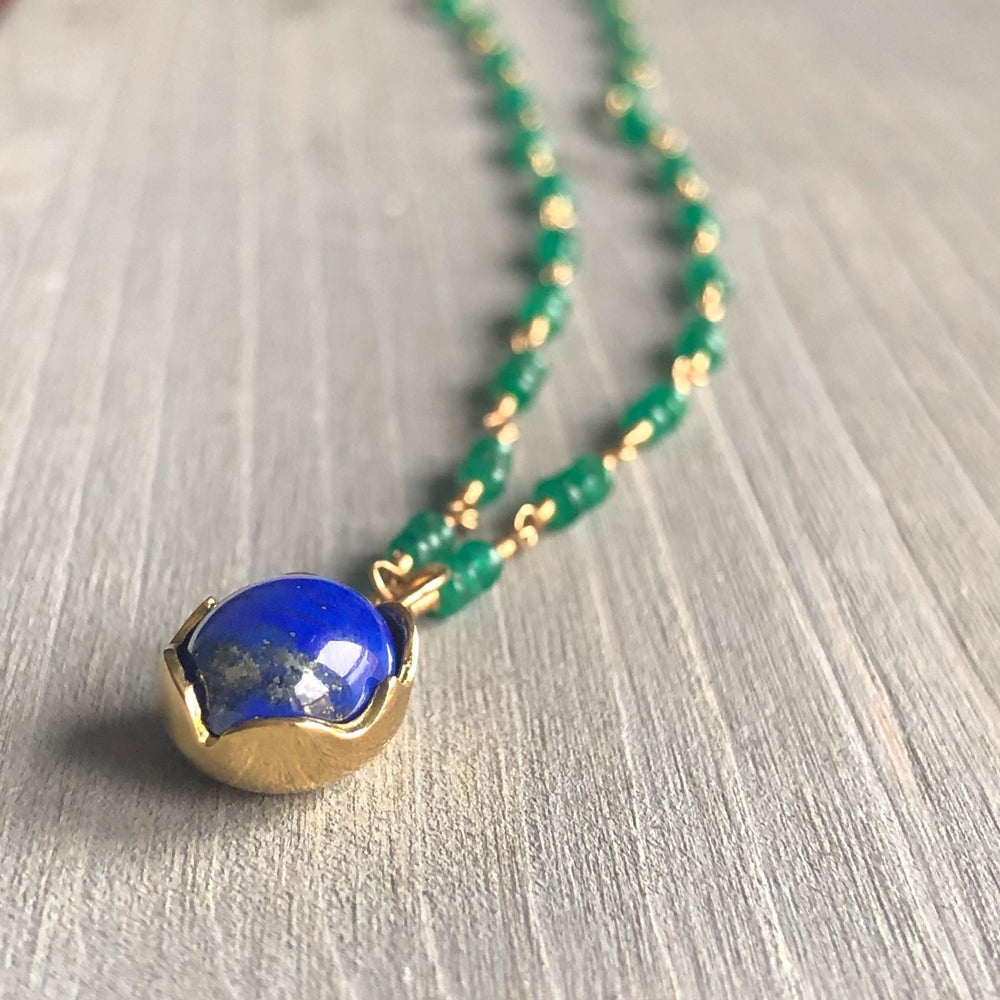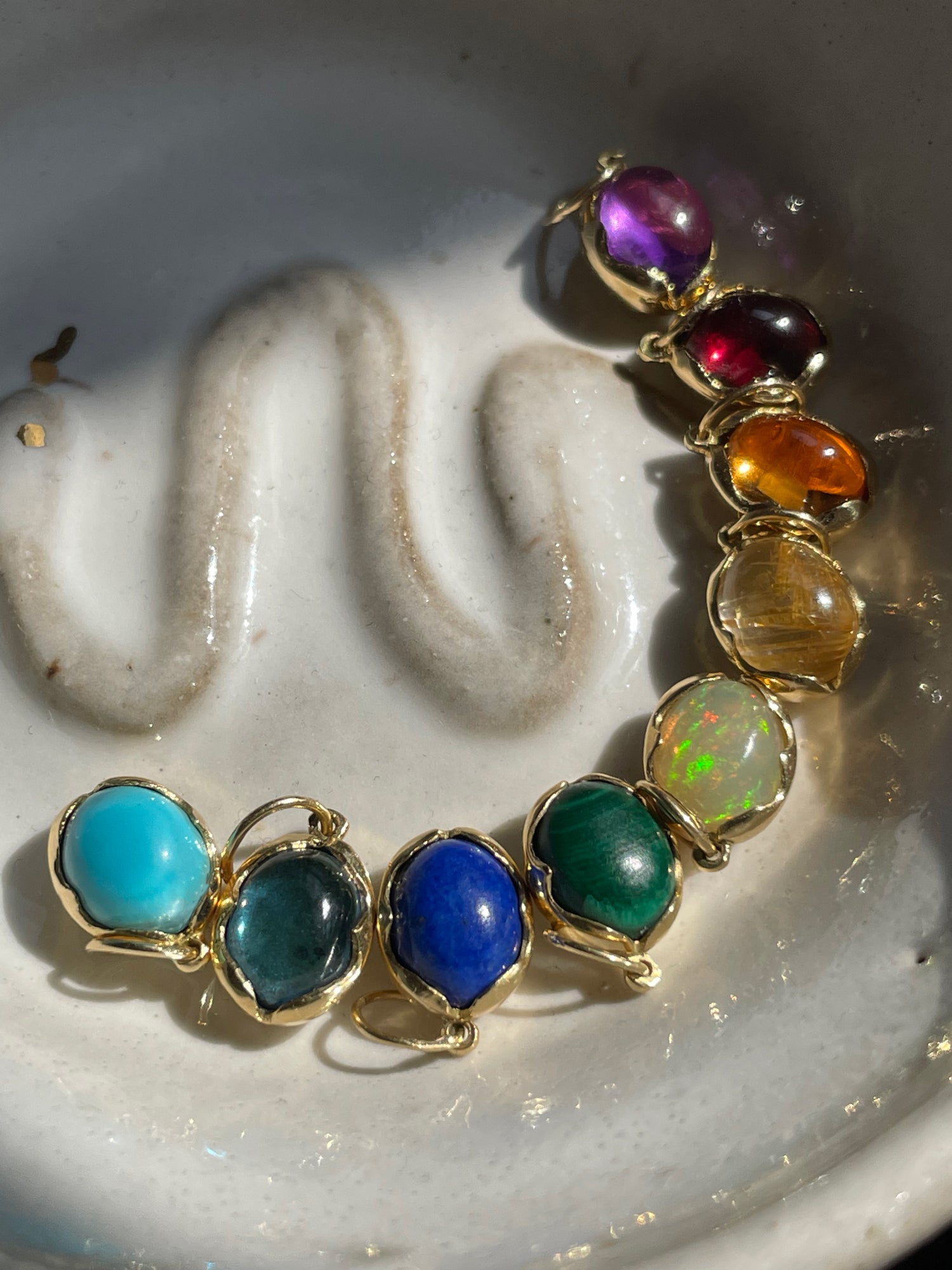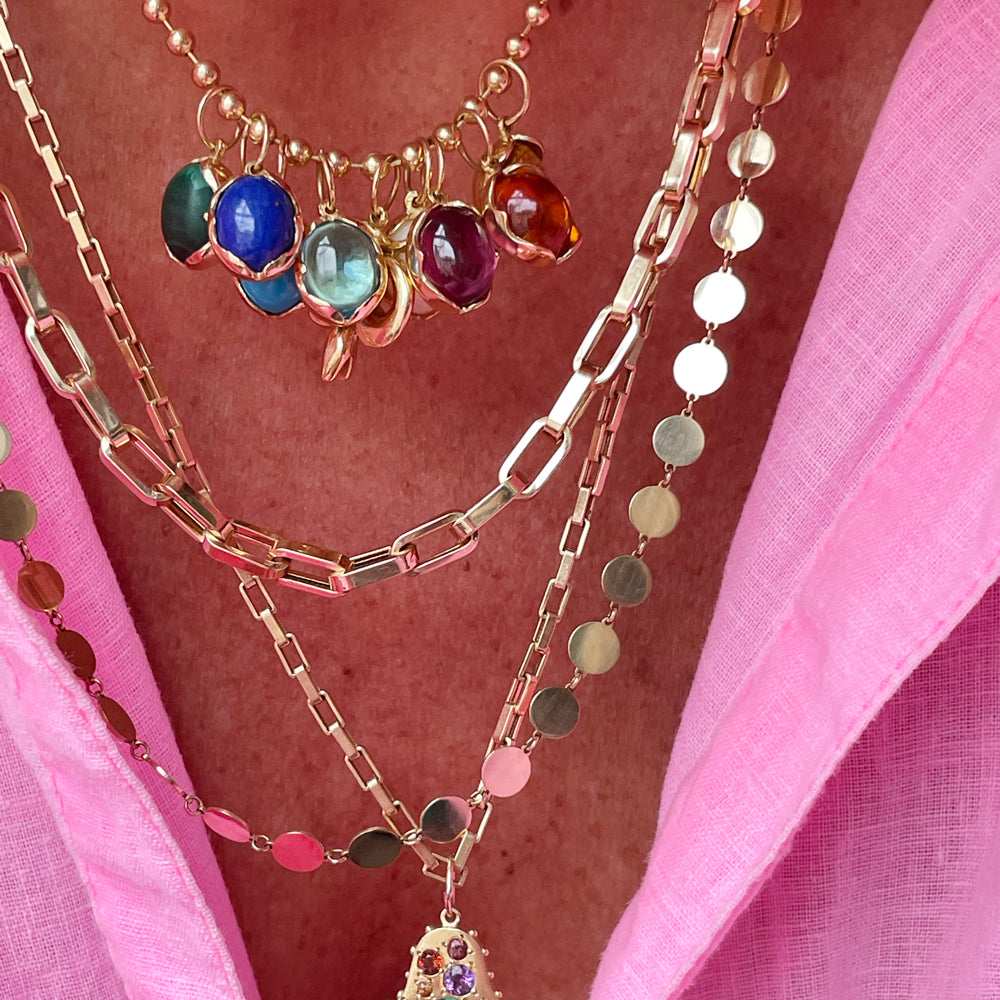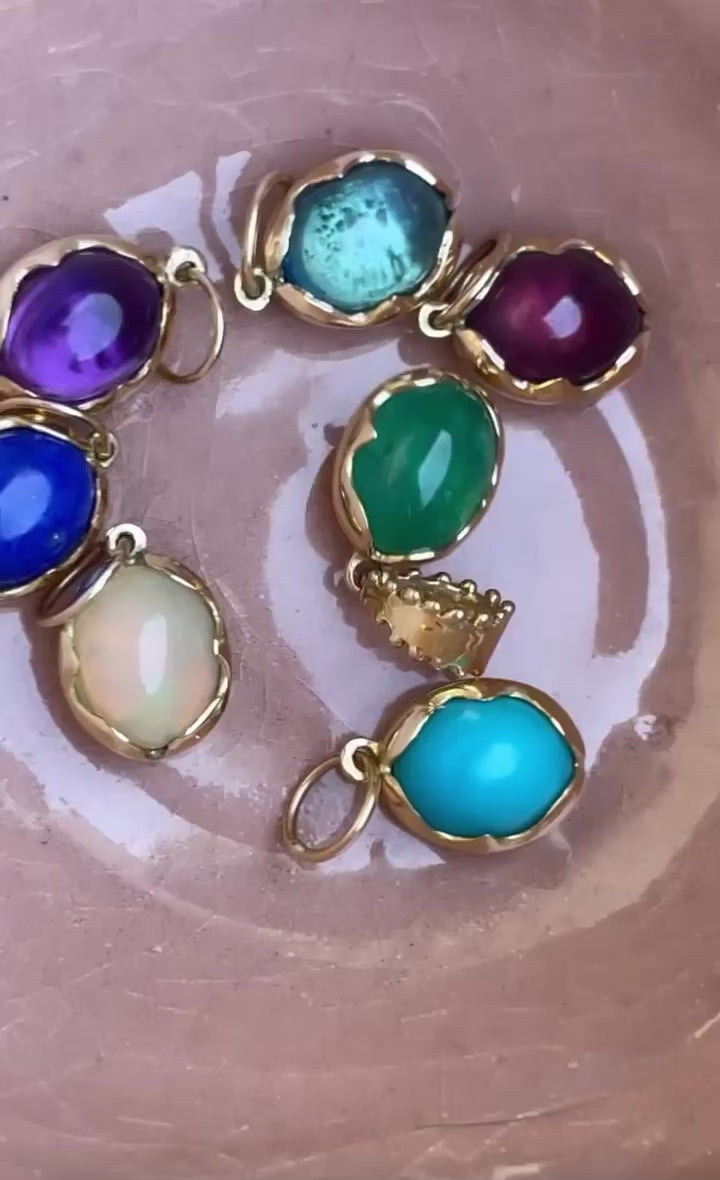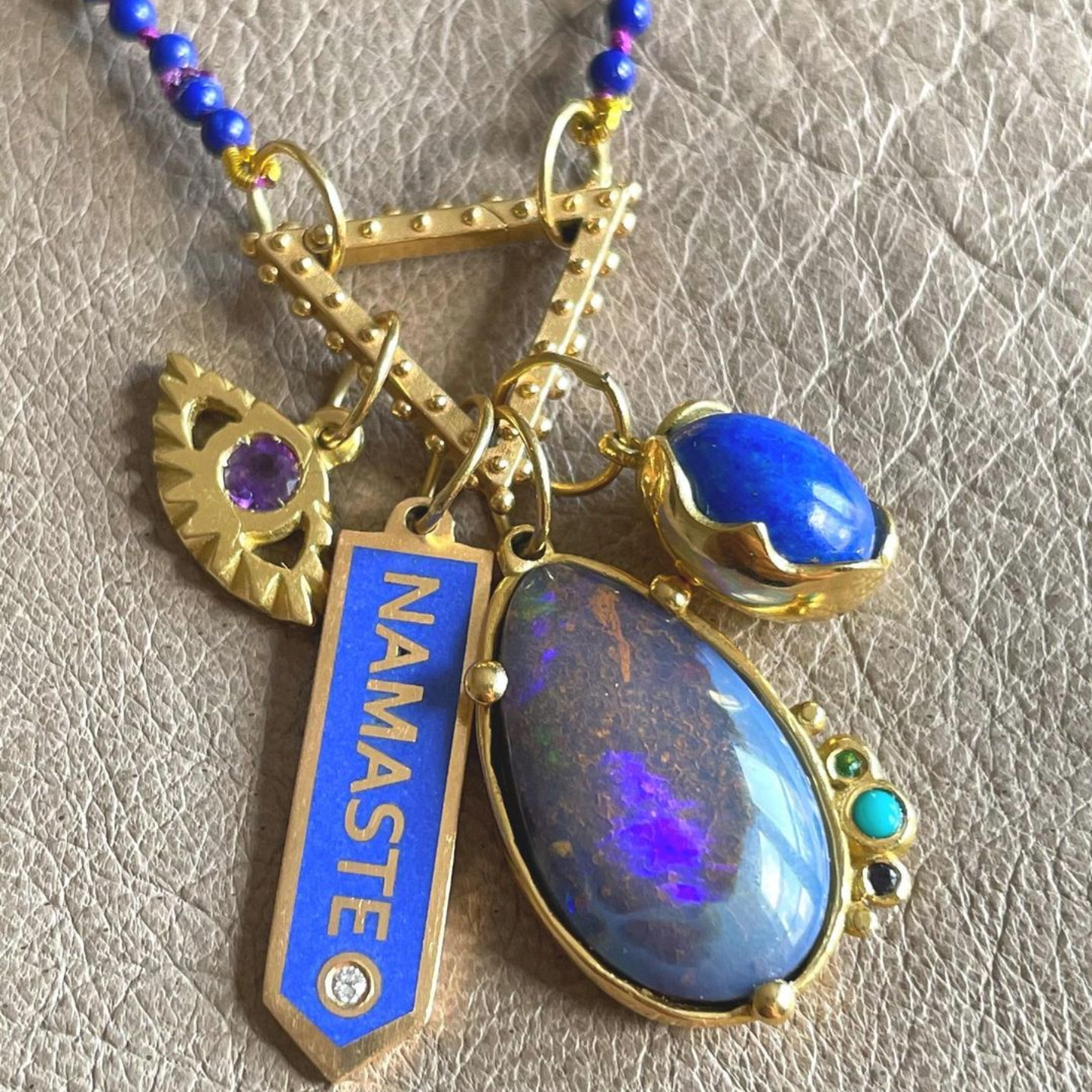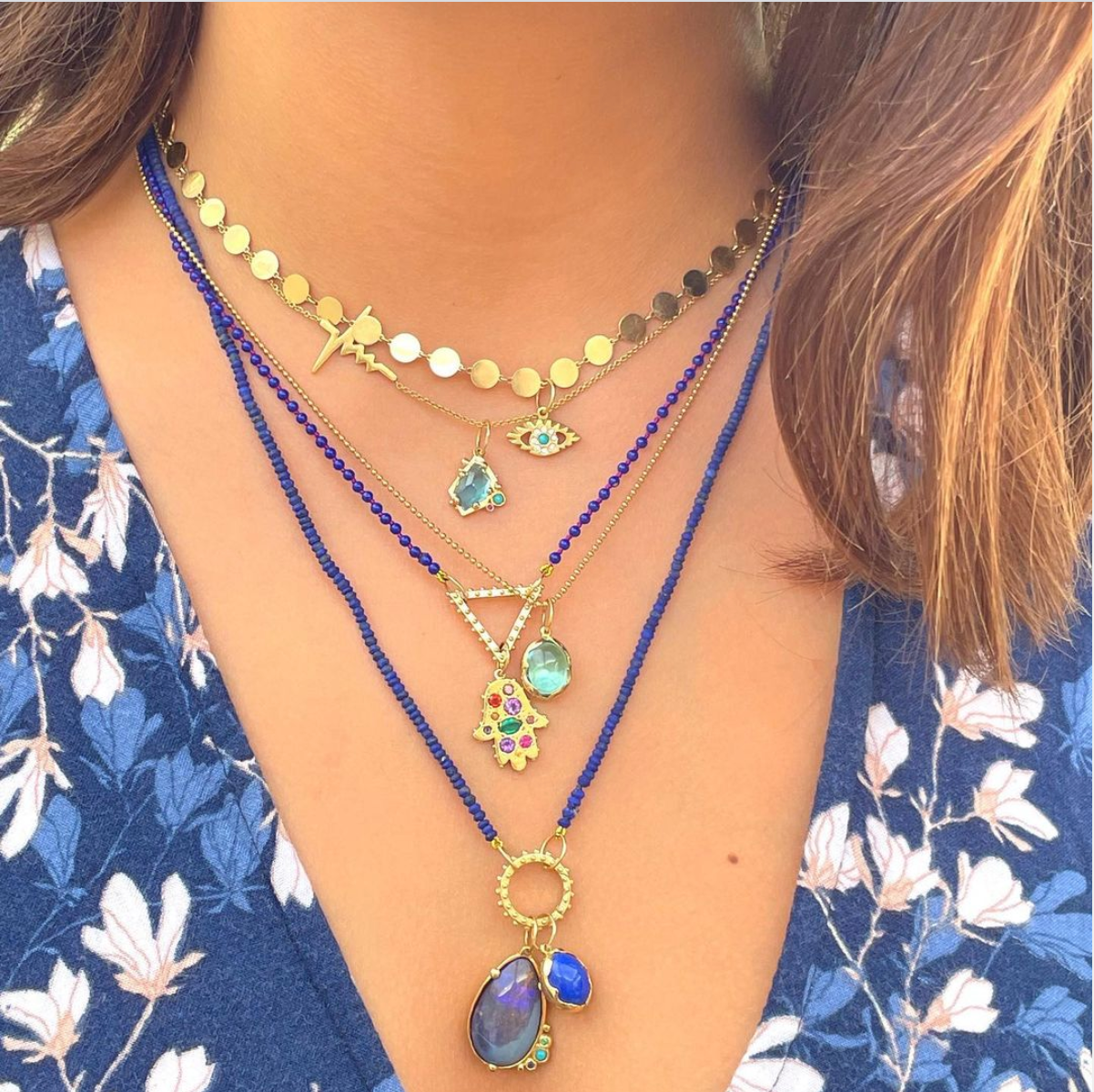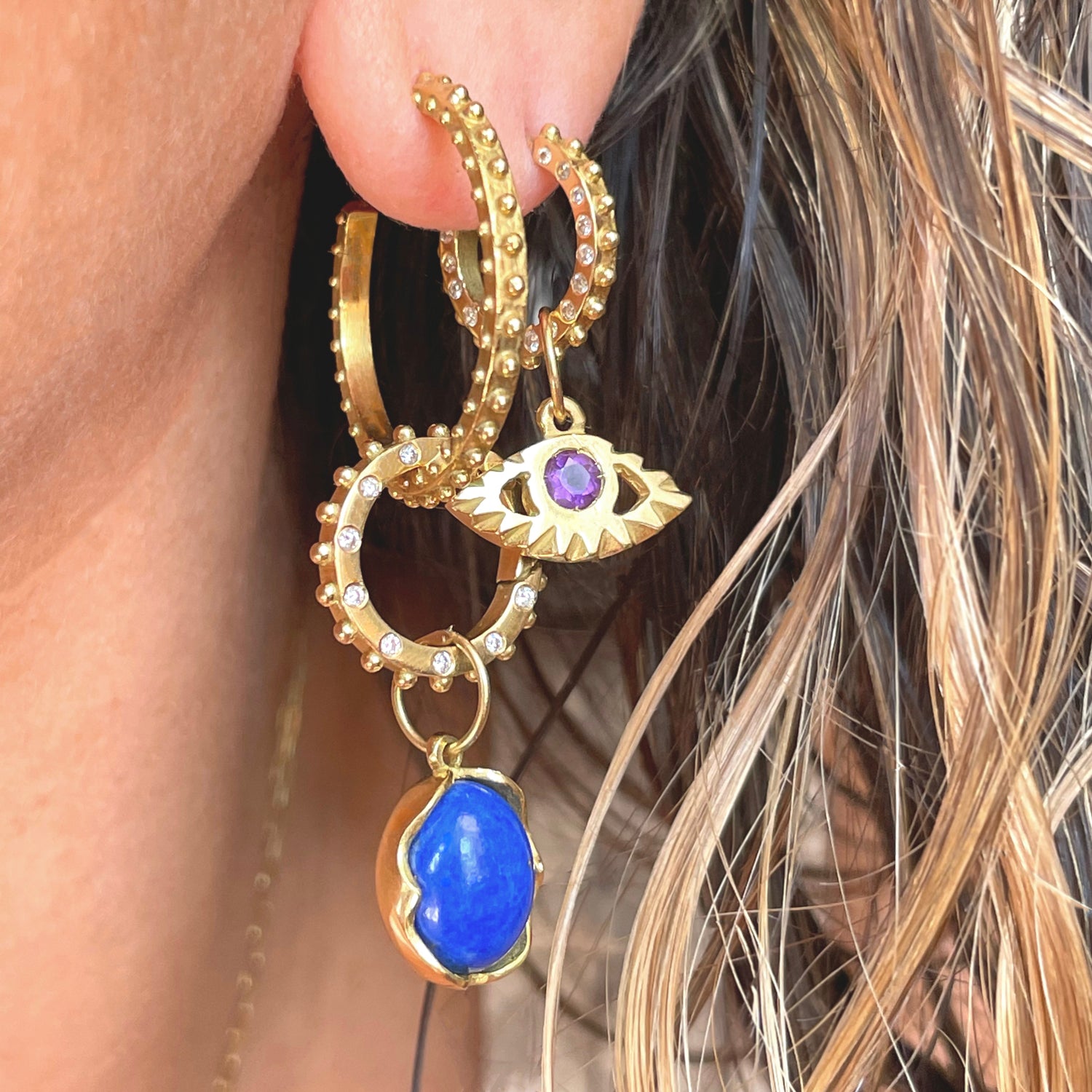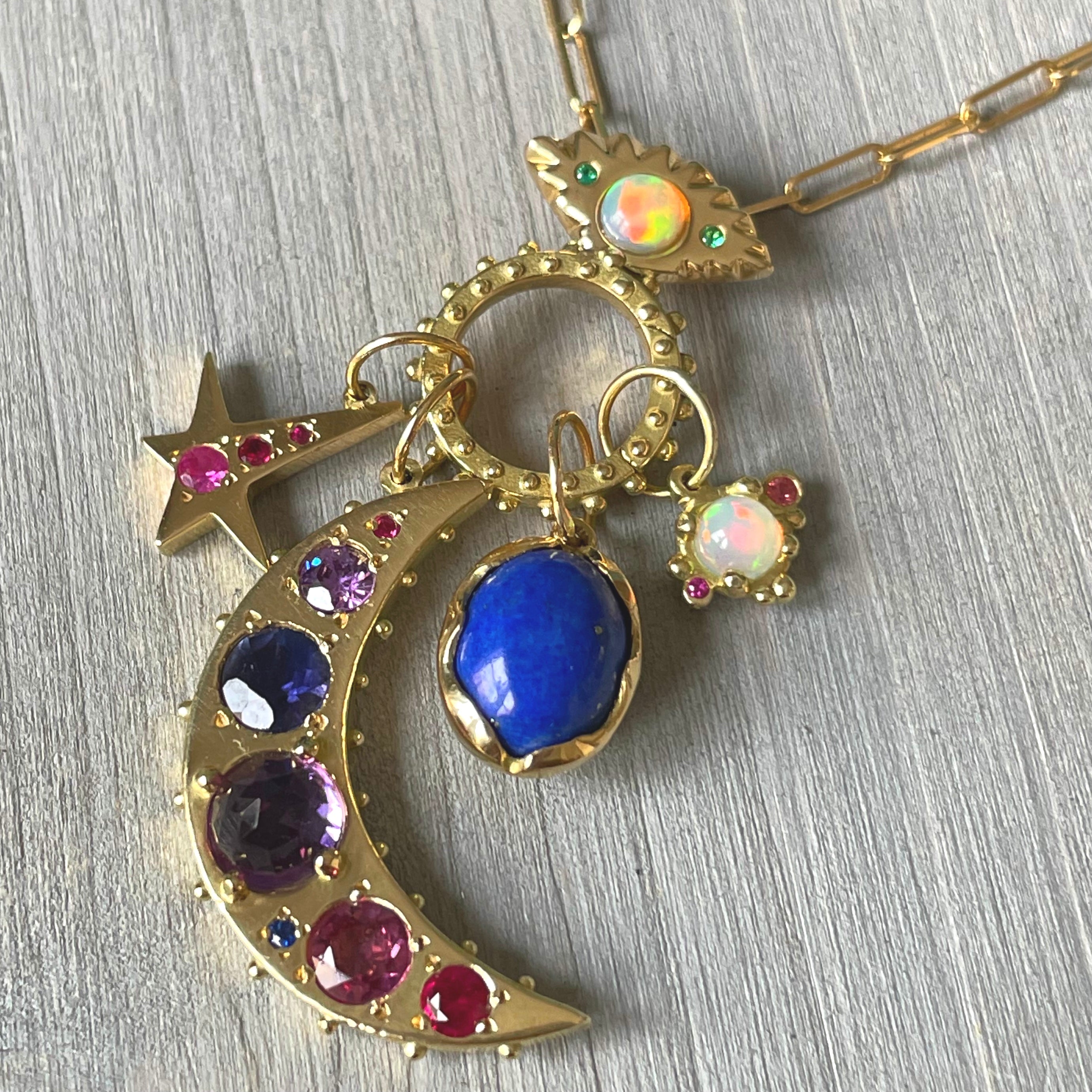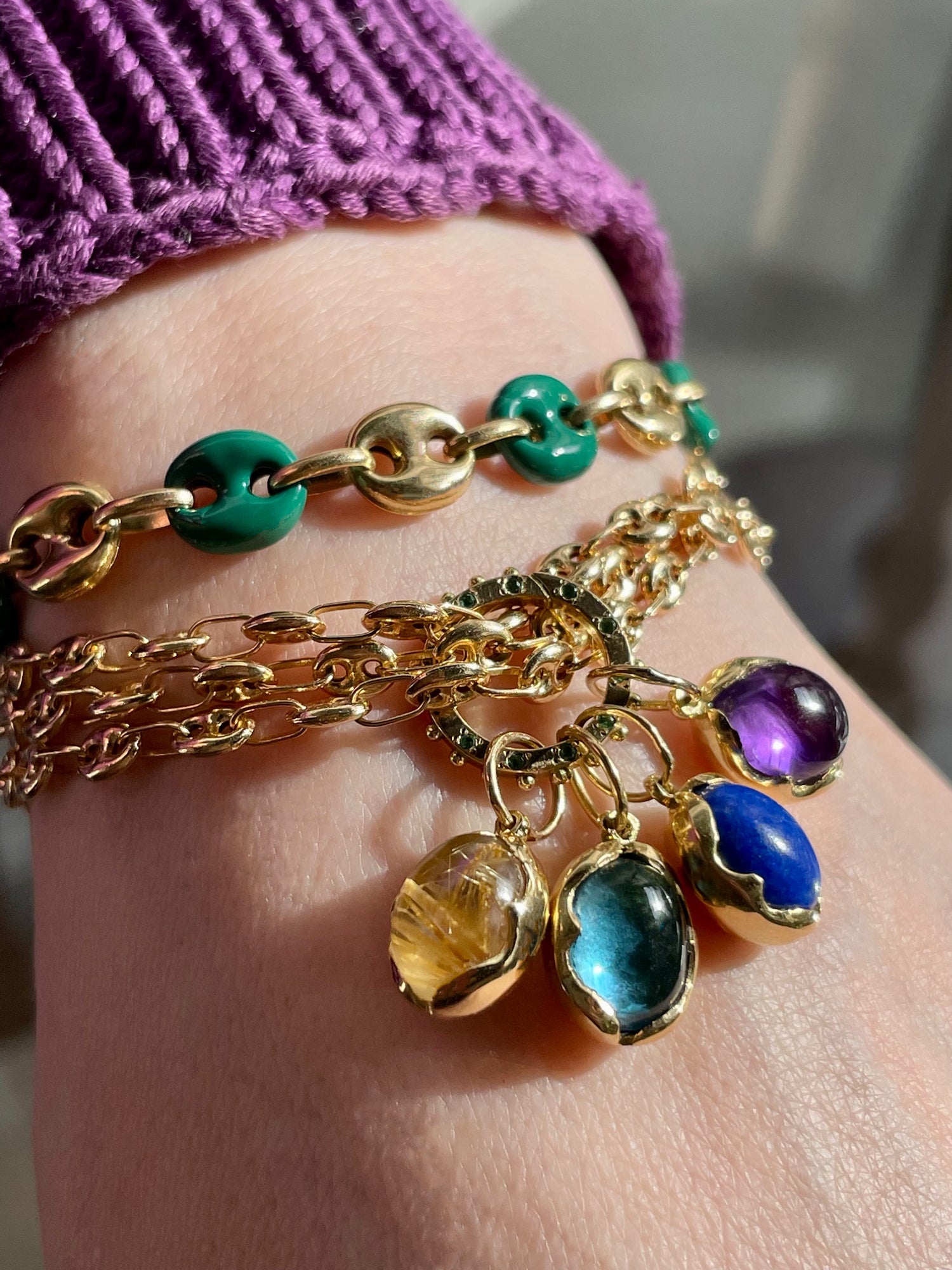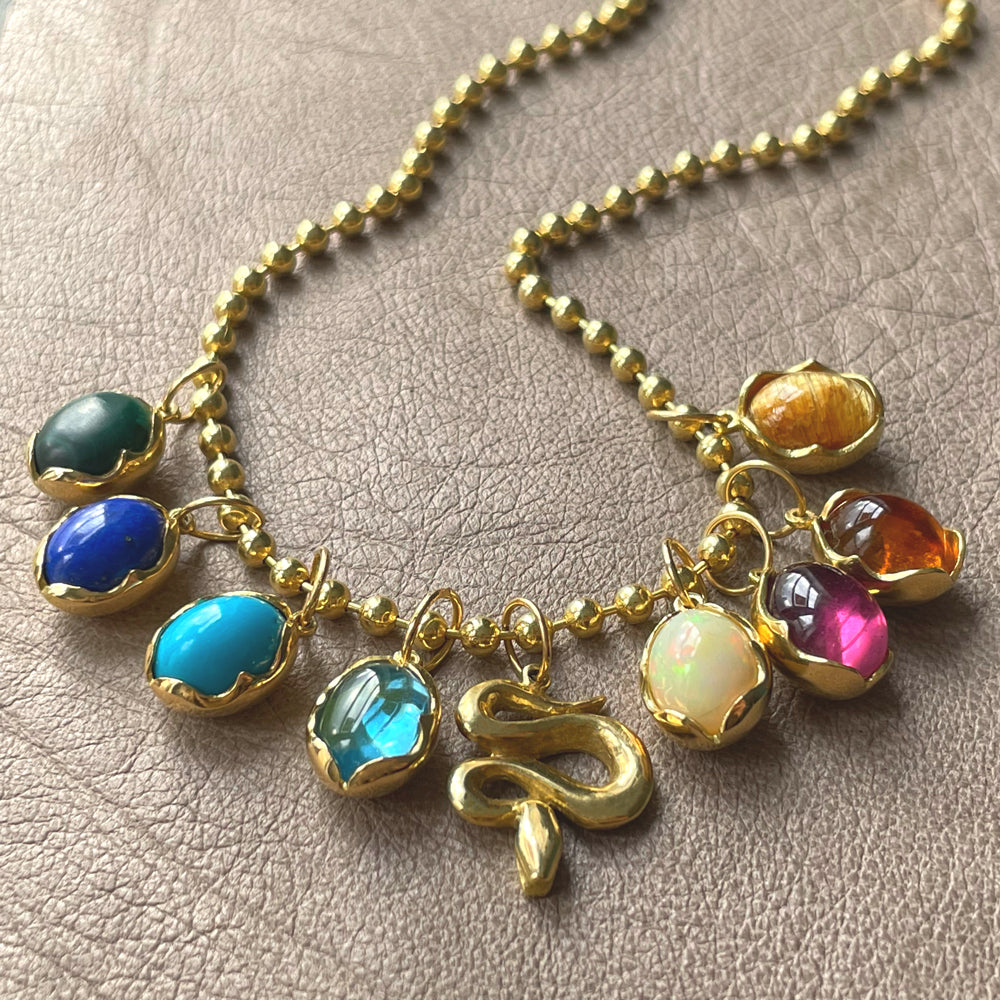 BOHEME DEEP OCEAN LOTUS CHARM rts
Sale price

$995.00 USD
Regular price
(/)
Available and ready to ship in lapis lazuli as a single charm.
A powerful talisman, the Boheme Deep Ocean Lotus charm was hand carved by Delphine, cast in glowing recycled 18k gold, then handset with a high domed Lapis Lazuli cabochon. 
This gem's subtle energy syncs with your throat chakra, gently encouraging you to speak your truth and share your wisdom. 

Why a lotus? A lotus takes root in the mud, perseveres and rises all the way to the surface to share its beauty with us. It submerges every night back into the water and re-blooms the next morning, sparklingly clean, making this flower a beautiful symbol of hope, rebirth and transformation to wear around your neck.
This Lotus charm features two stylized petals forming the bezel hugging the gem, a symbol traditionally used for the Third eye chakra, the center of your intuition, encouraging you to tune into the quiet whisper of your inner wisdom. Its rounded back mirrors the shape of the high dome cabochon gem set into it, forming an egg-like pebble shape that is very soothing to the touch. 
12mm high and 10 wide, this beauty is hanging on a 5mm hoop. Cast in 18k yellow recycled gold, it is polished to a high shine. Contact us if you're interested in a different gold color for this charm.
Available and ready to ship in lapis lazuli as a single charm. Other colors crafted to order available HERE.
 Boheme Delph Emerald chain sold separately.
Designed and crafted in NYC.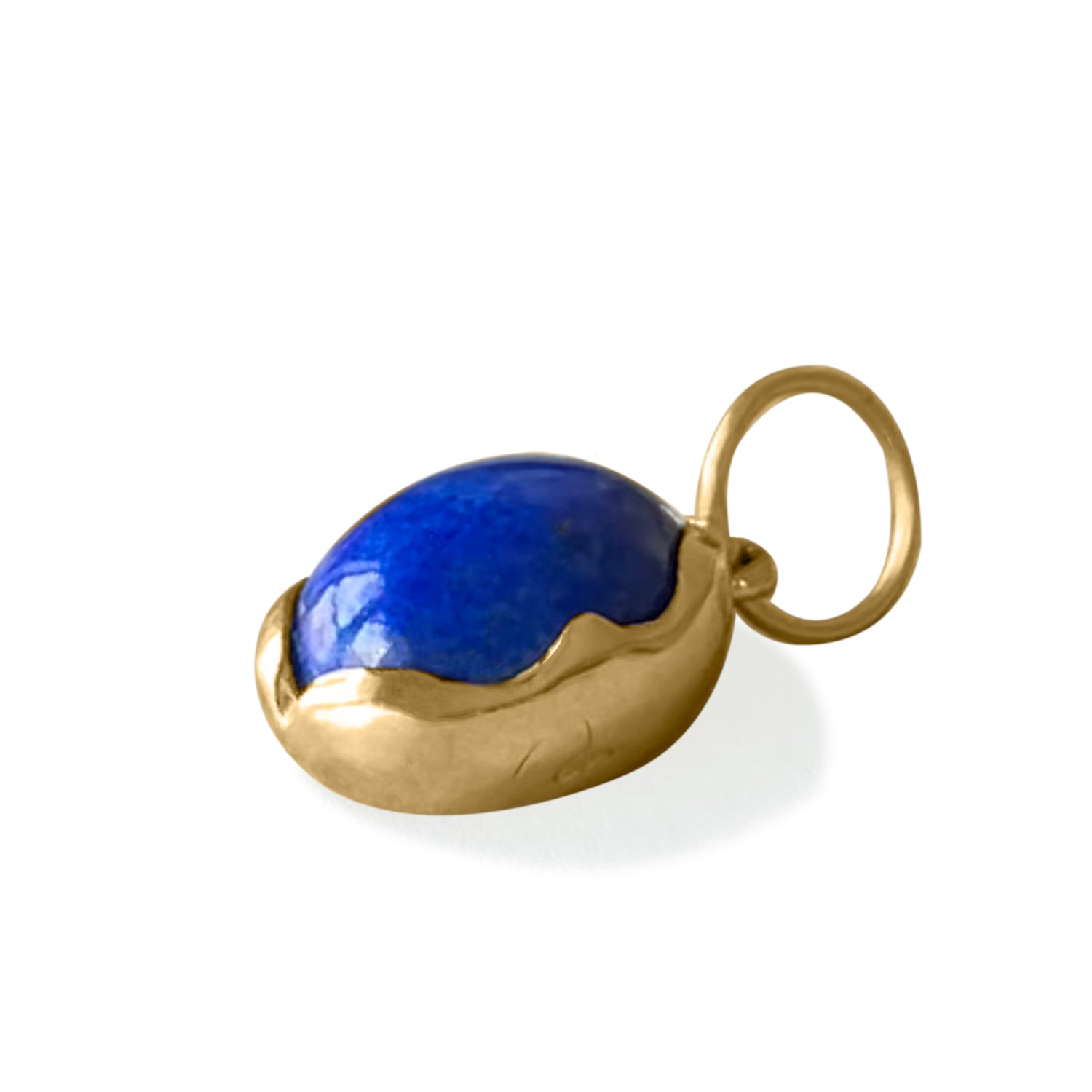 BOHEME DEEP OCEAN LOTUS CHARM rts
Sale price

$995.00 USD
Regular price
Choose options