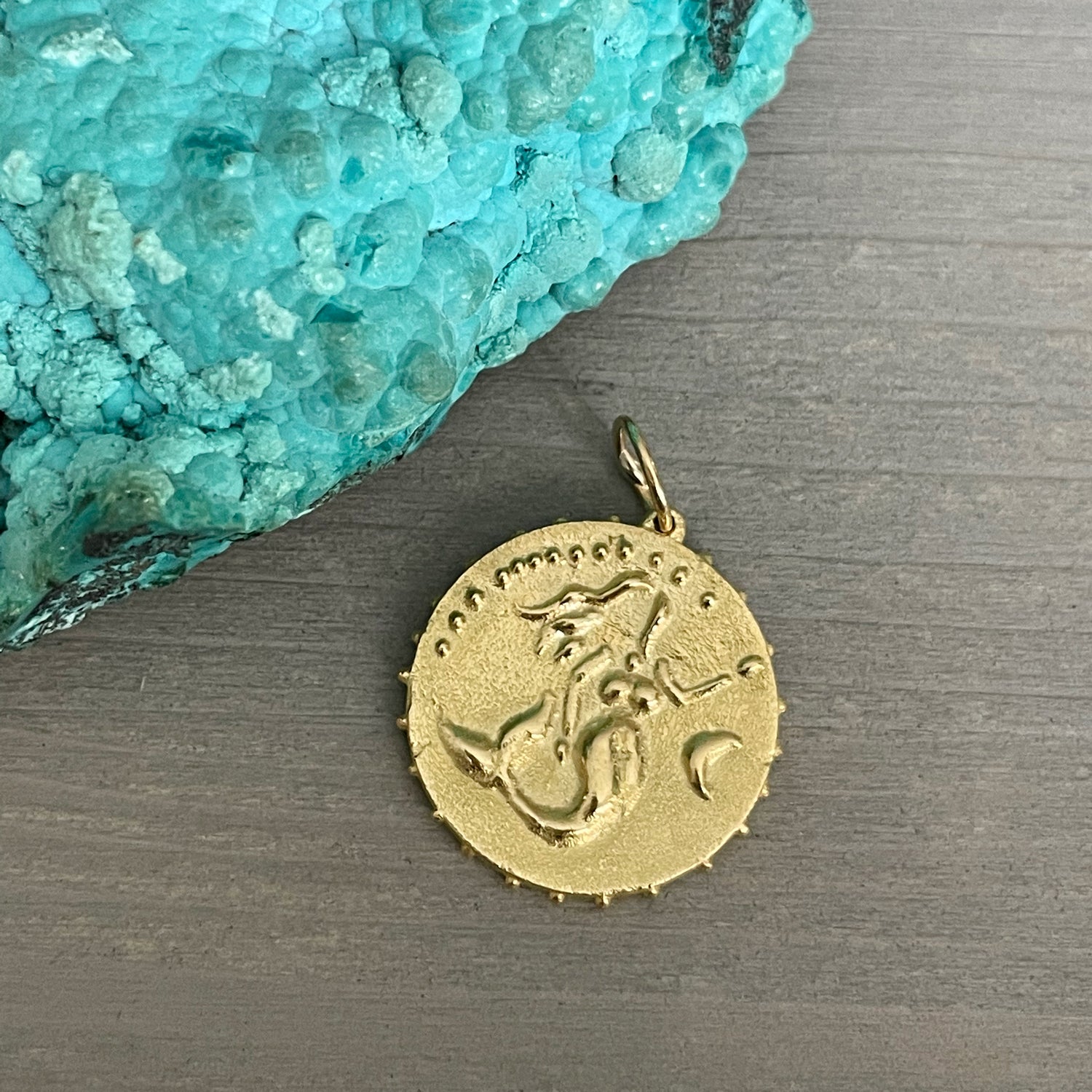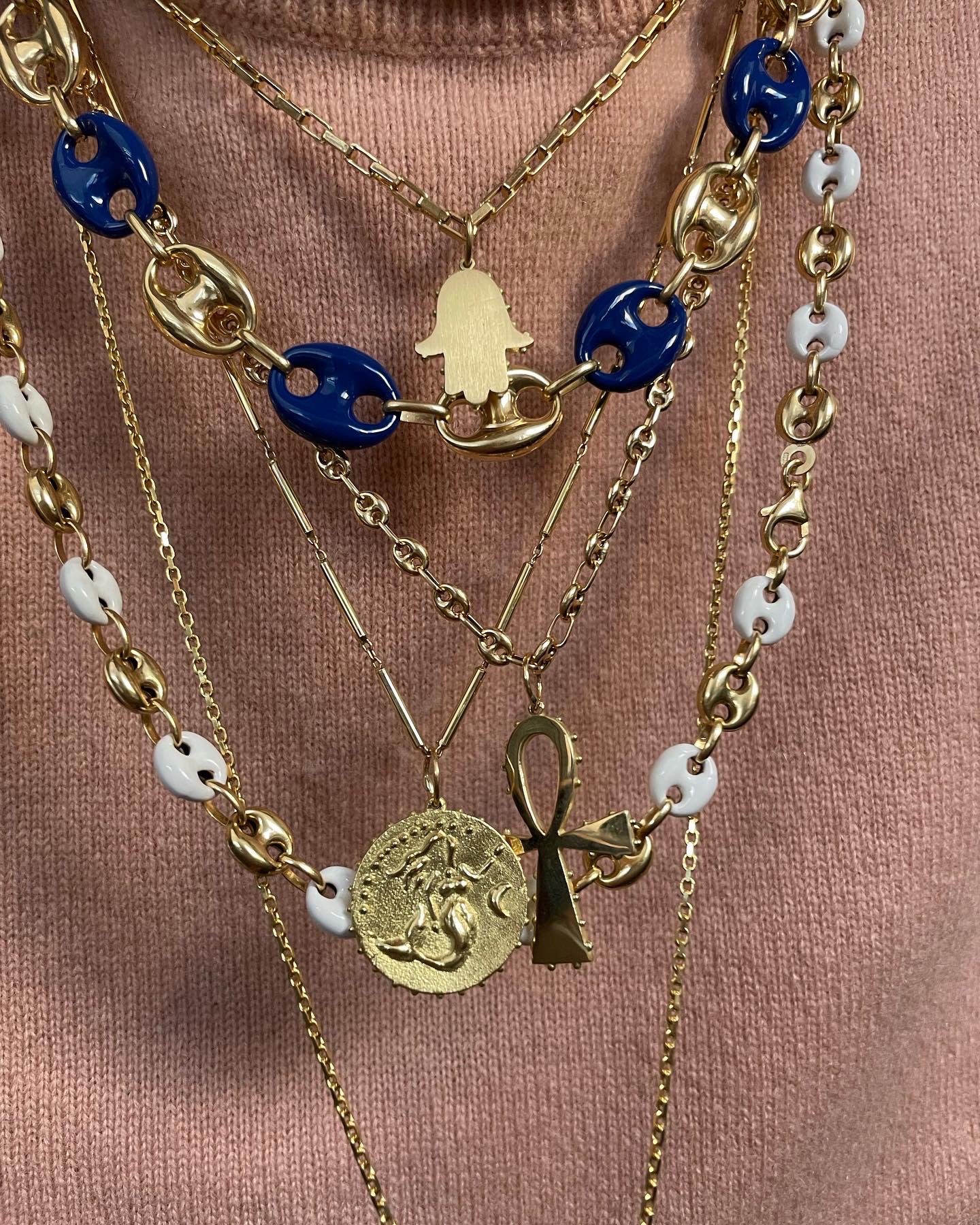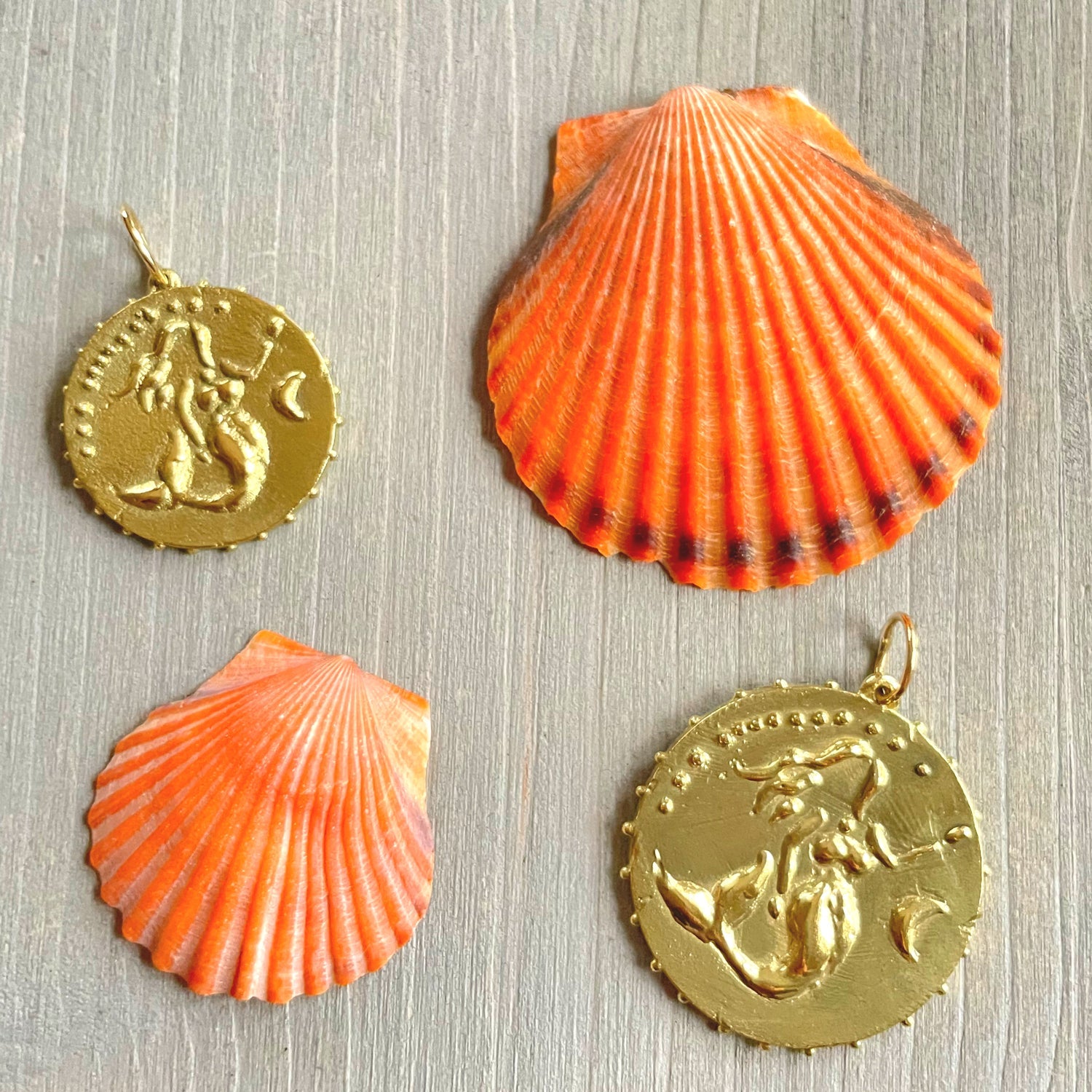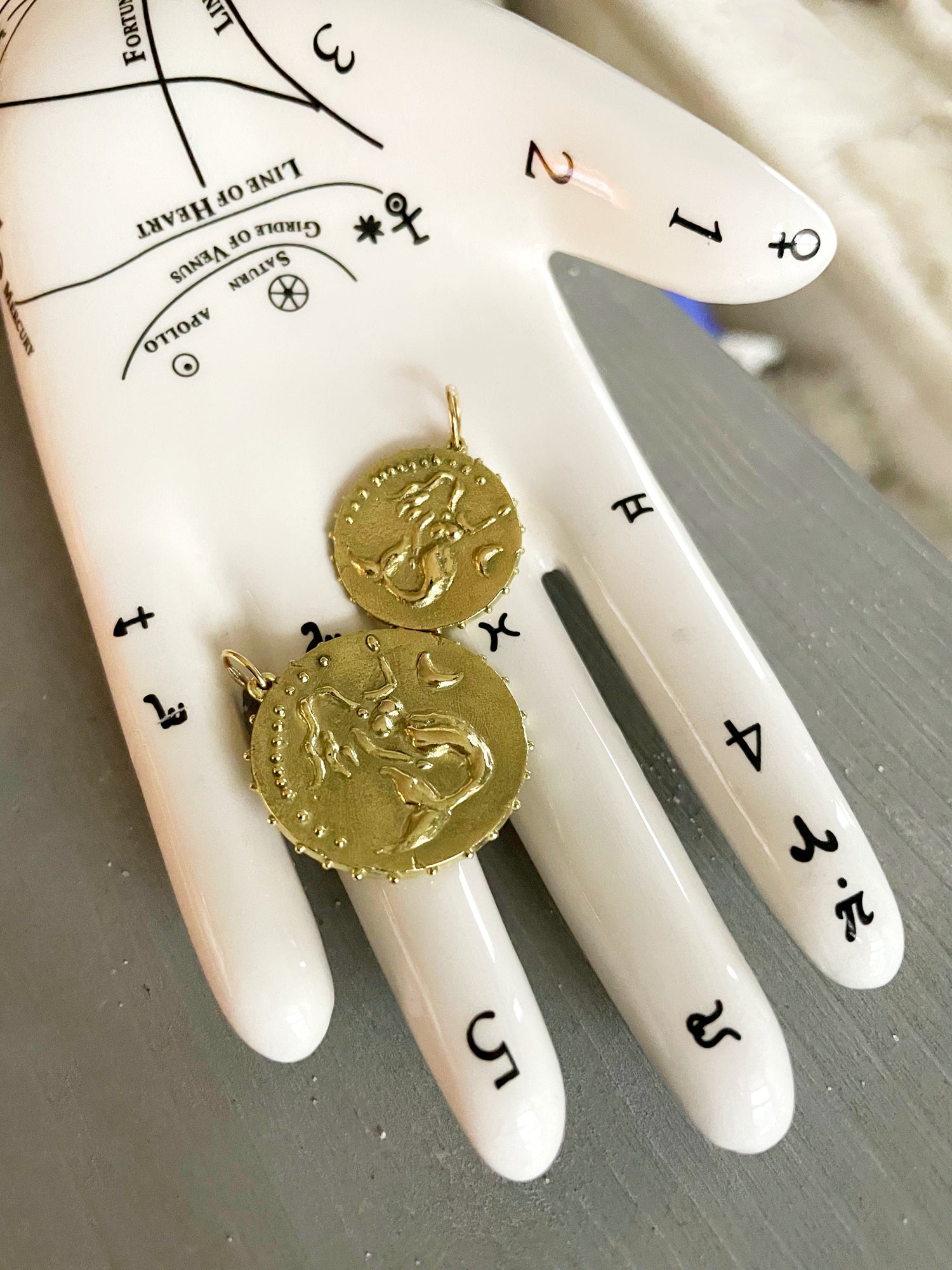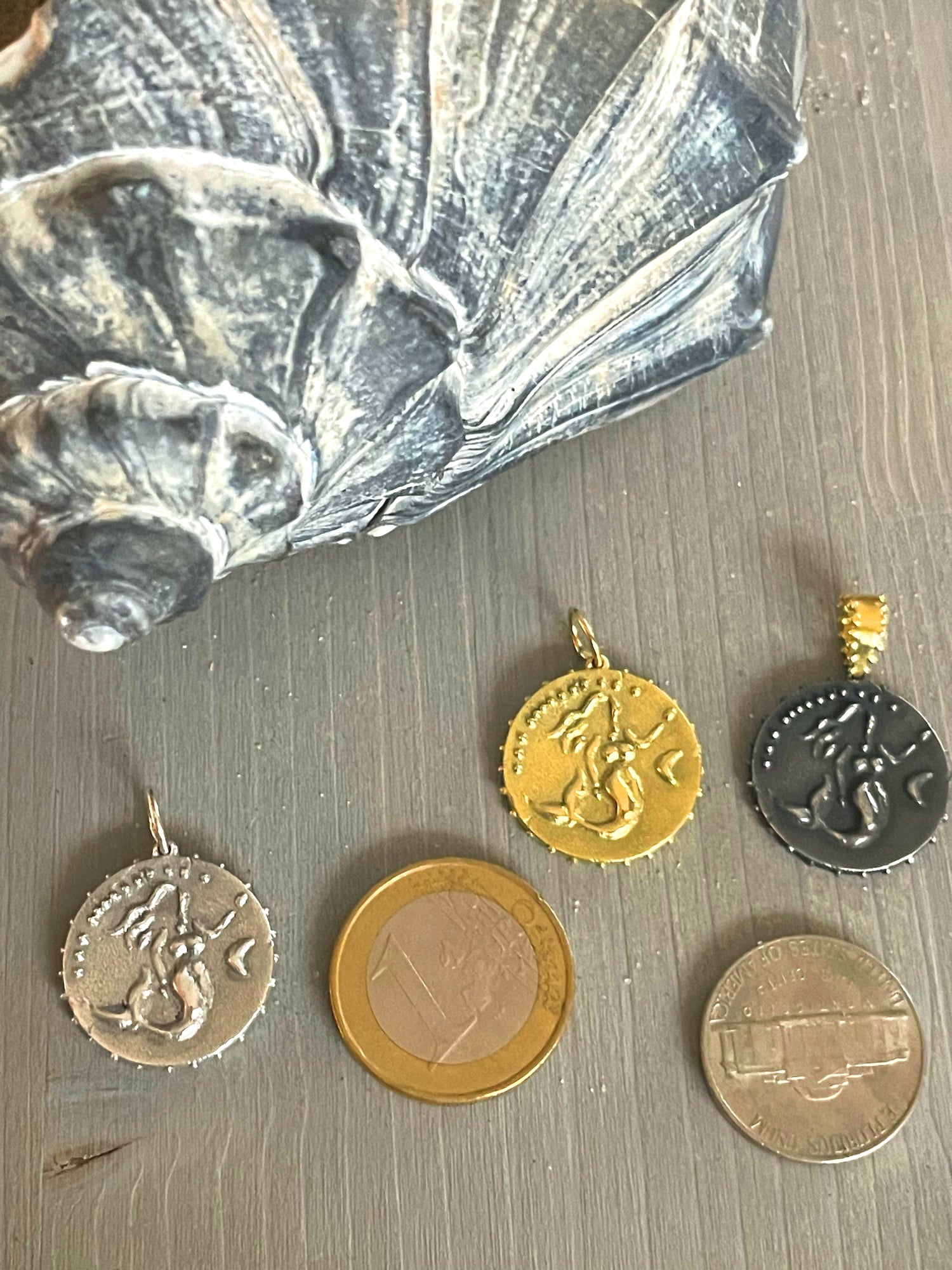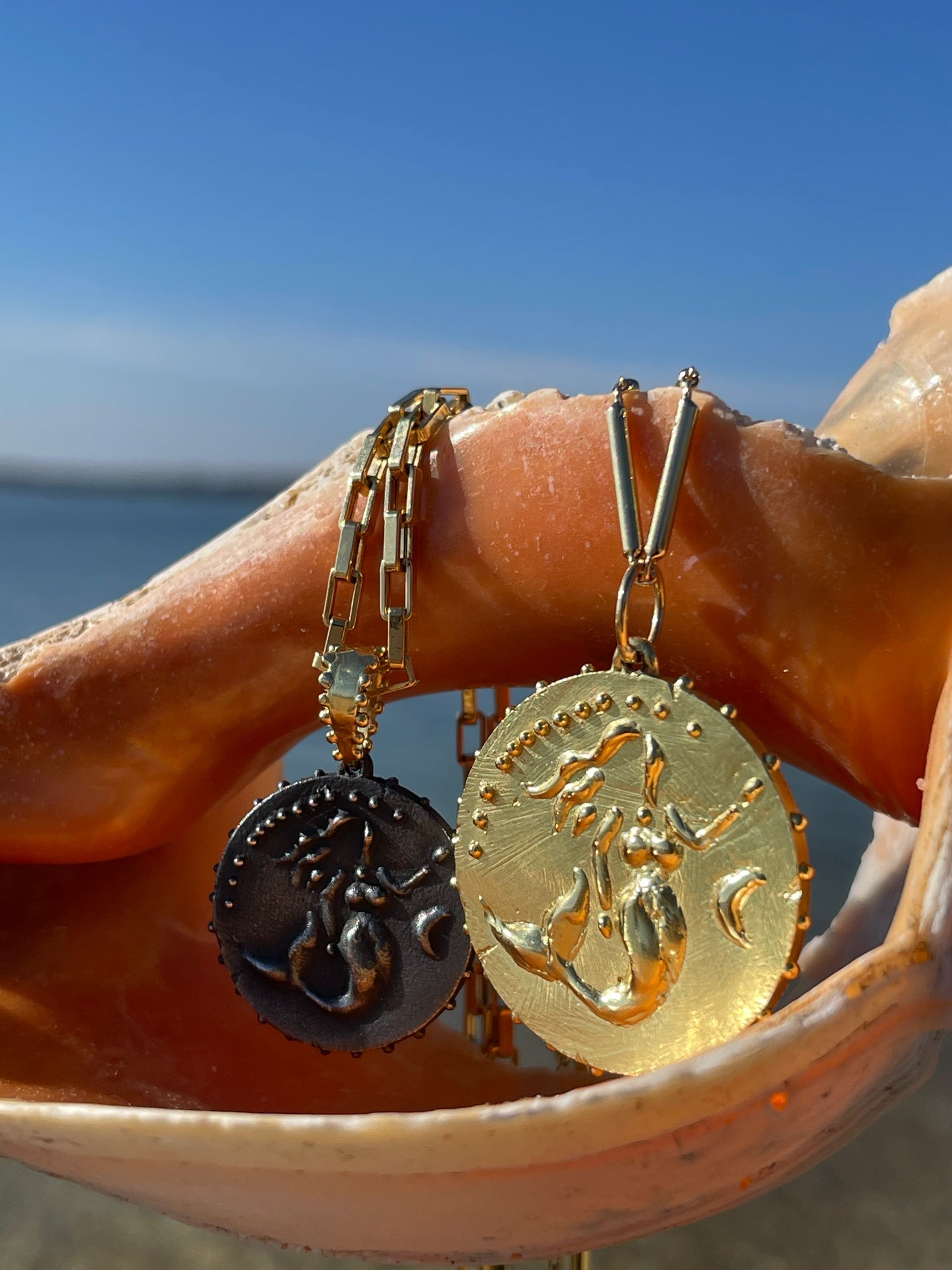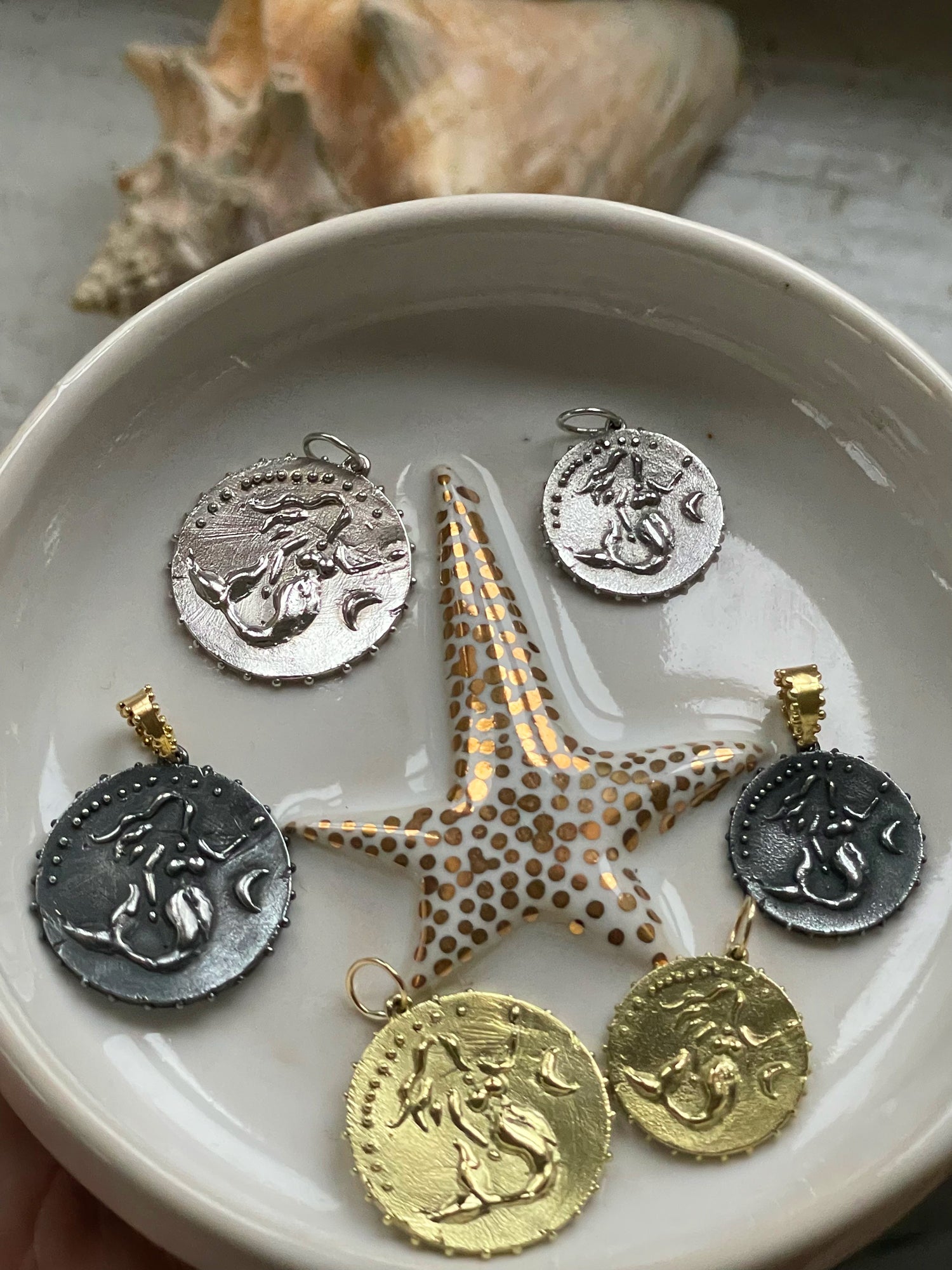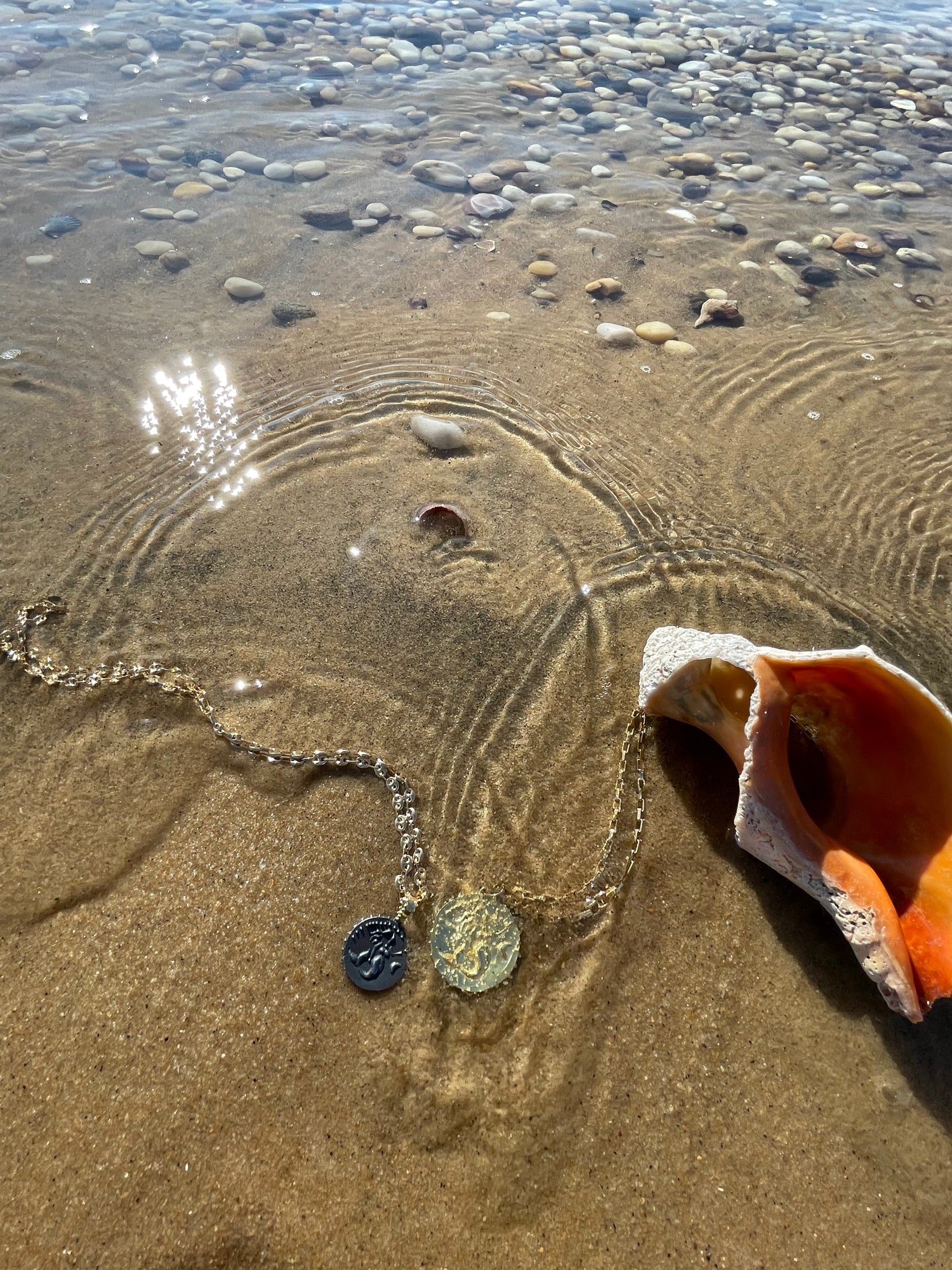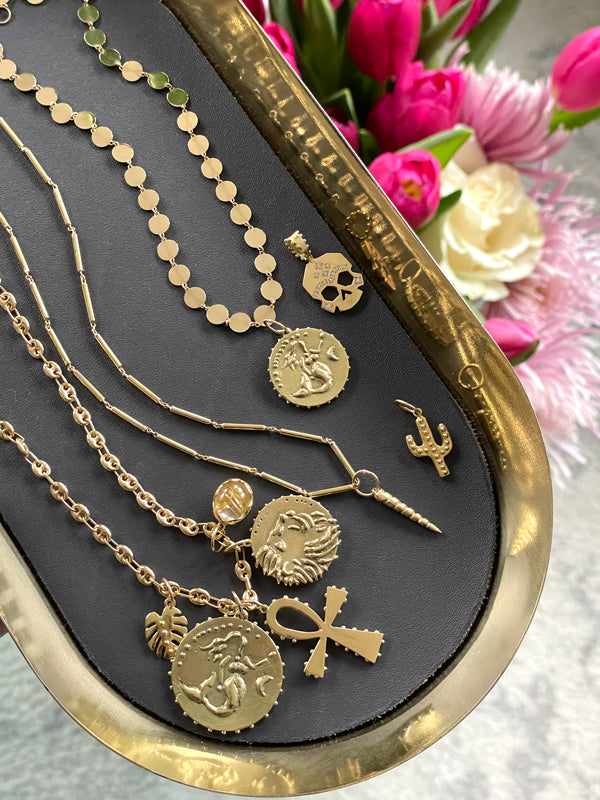 BOHEME LA PETITE SIRENE GOLD CHARM rts
Sale price

$1,710.00 USD
Regular price
(/)
Limited quantities ready to ship in 18k yellow recycled gold.
The Boheme La Petite Sirène medallion is a smaller mermaid than Delphine's original medallion.

She envisioned a scaled down version of this powerful creature easily navigating troubled waters, guided by moonlight and her intuition. 
Her left hand raised in blessings, regal under a protective arc of sea pearls above her, La Sirène wears one gold pearl on her neck, a symbol of her radiant inner light.
Delphine hand sculpted her beautifully curvy and fiercely magical, her face a blank space for you to easily imagine yourself as the mermaid. 
Crafted out of solid 18k gold, always recycled, so you can feel the comforting heft of her swimming on the chain around your neck. 
Sirène, mère de l'eau, mermaid, mami wata, yemaya, Aycayia, ningyo… she has had many different names across time, continents and cultures.
A fierce protector of women, feminine energy and love, she is a symbol of wisdom, intuition, and the unconscious. She also represents our emotional selves, speaking our truth, fertility, and power.
In astrology, she embodies Pisces. In tarot, she is a blend of the High Priestess and the Queen of Cups, as she is comfortable in the shadow world of our psyche and intuition, while swimming in the realm of emotions. 

Capable of much feared wrath when necessary, this powerful mythical creature is at ease between 2 worlds, guiding those who need it back to their shore, wherever that may be…
An empowering archetype revered since antiquity, La Sirene is a mighty talisman to add to your charm story. As always with Delphine's jewels, she encourages you to take the meaning that resonates with you and leave the rest.
The charm was crafted in the heart of Manhattan's jewelry district. The roughness of the background gold texture is intentional, a nice contrast to the smooth shine of the mermaid, giving the piece the well-traveled look of a medallion washed up on a distant shore. 
This charm is about 21mm wide/high, and it hangs on a 5mm hoop. As shown on the last picture, it is about the size of a ¢5 coin, and slightly smaller than €1 coin. The Boheme Erica chain is sold separately. 

Includes complimentary custom engraving on the back, just write a note at checkout or email us at orders@delphineleymarie.com to discuss.
Designed and crafted in NYC.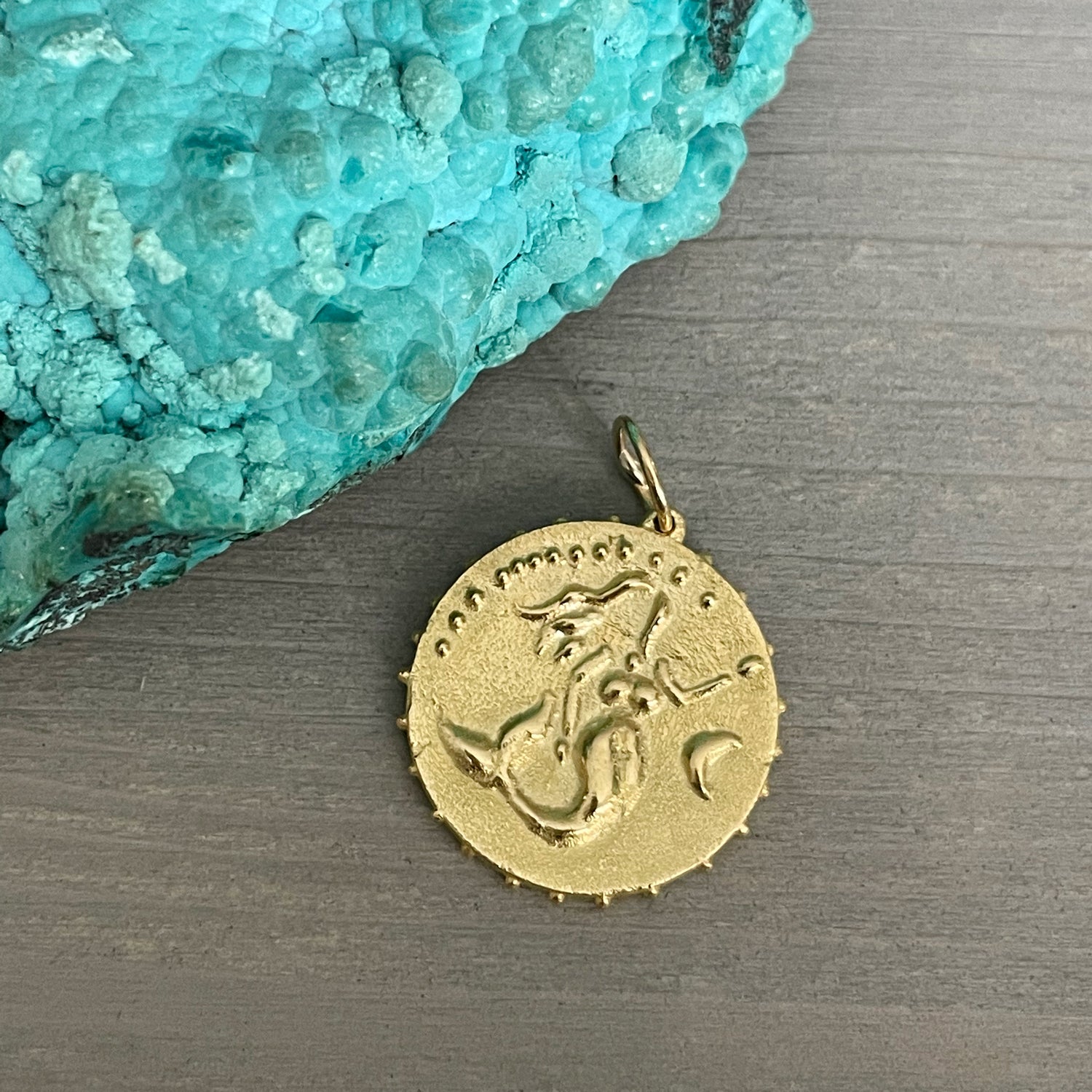 BOHEME LA PETITE SIRENE GOLD CHARM rts
Sale price

$1,710.00 USD
Regular price
Choose options