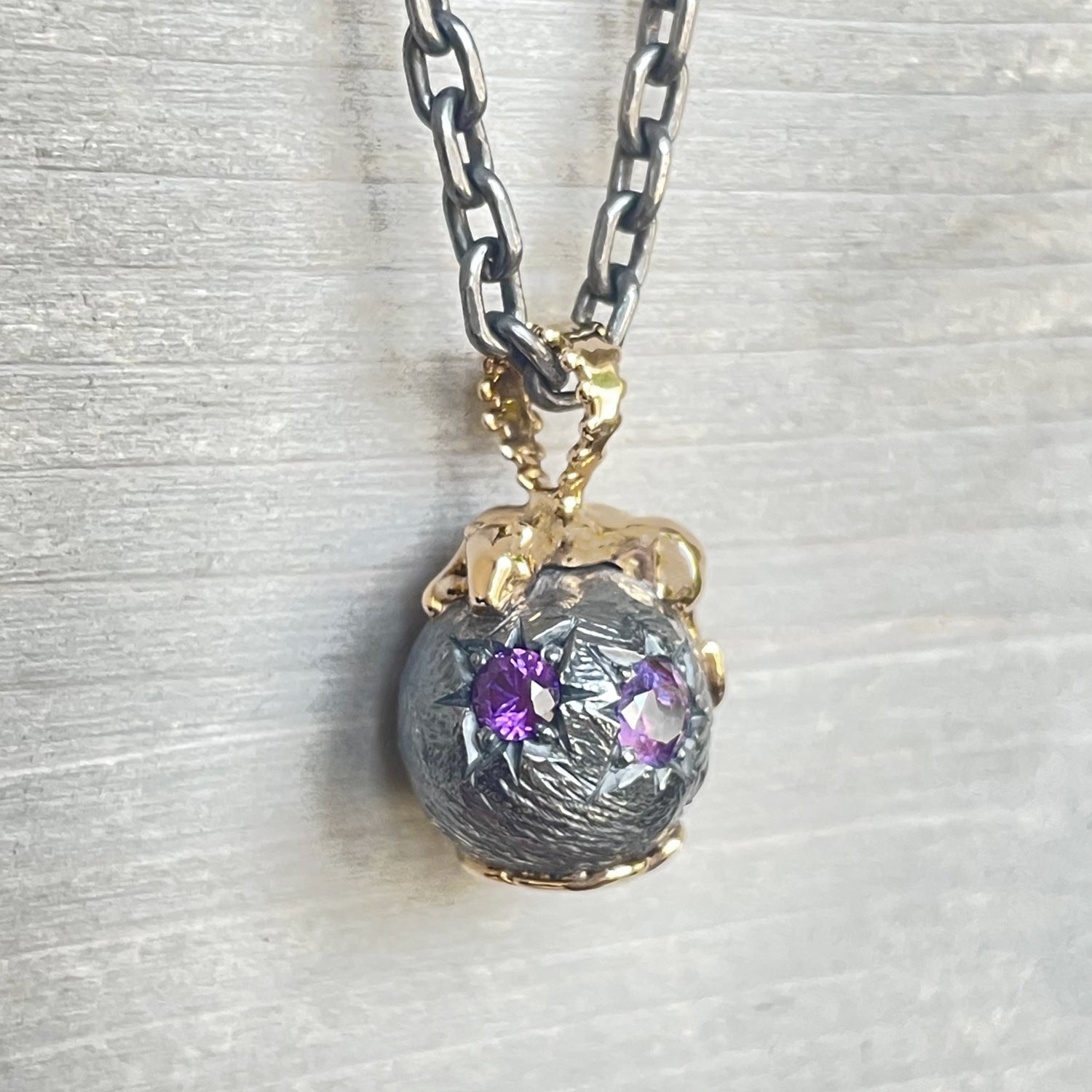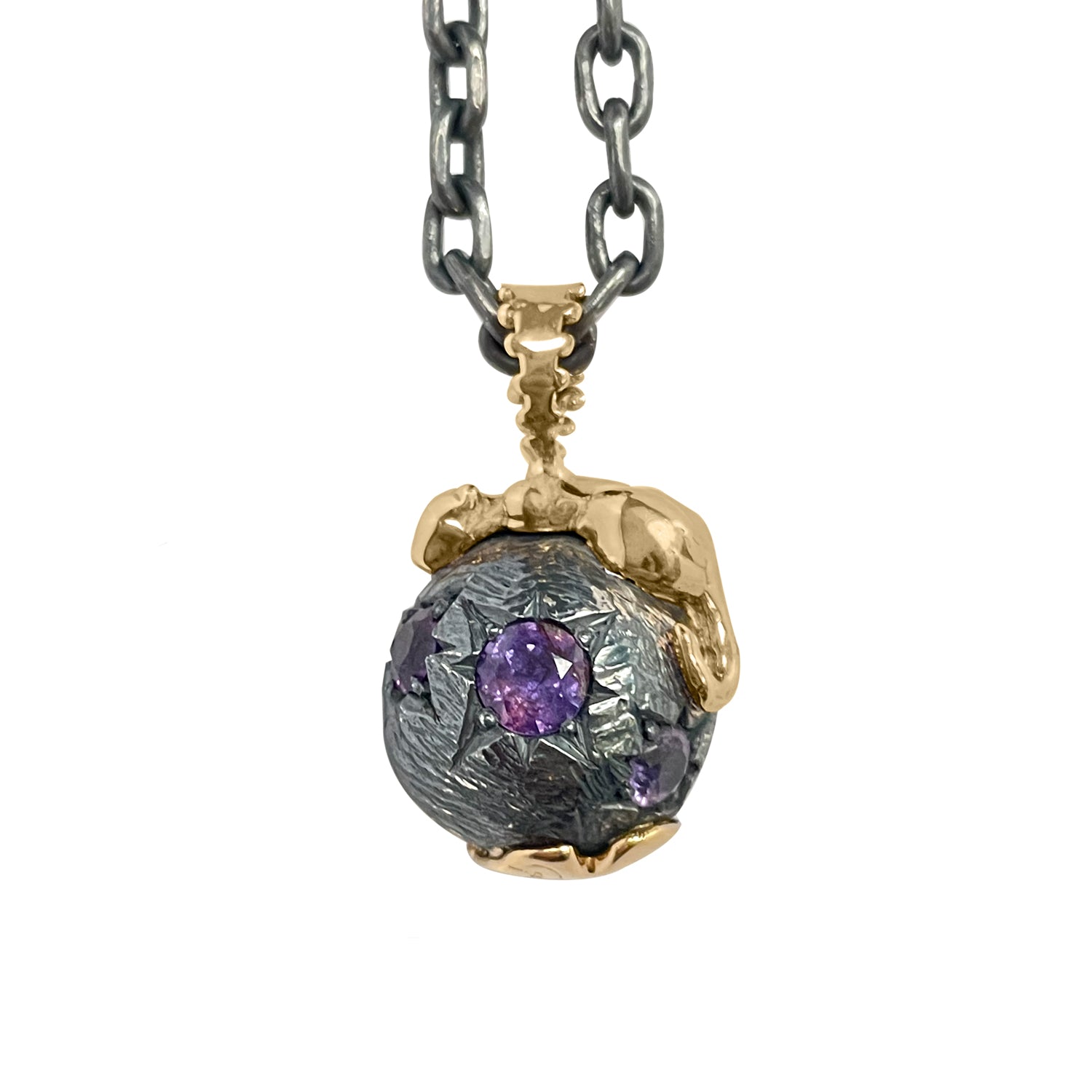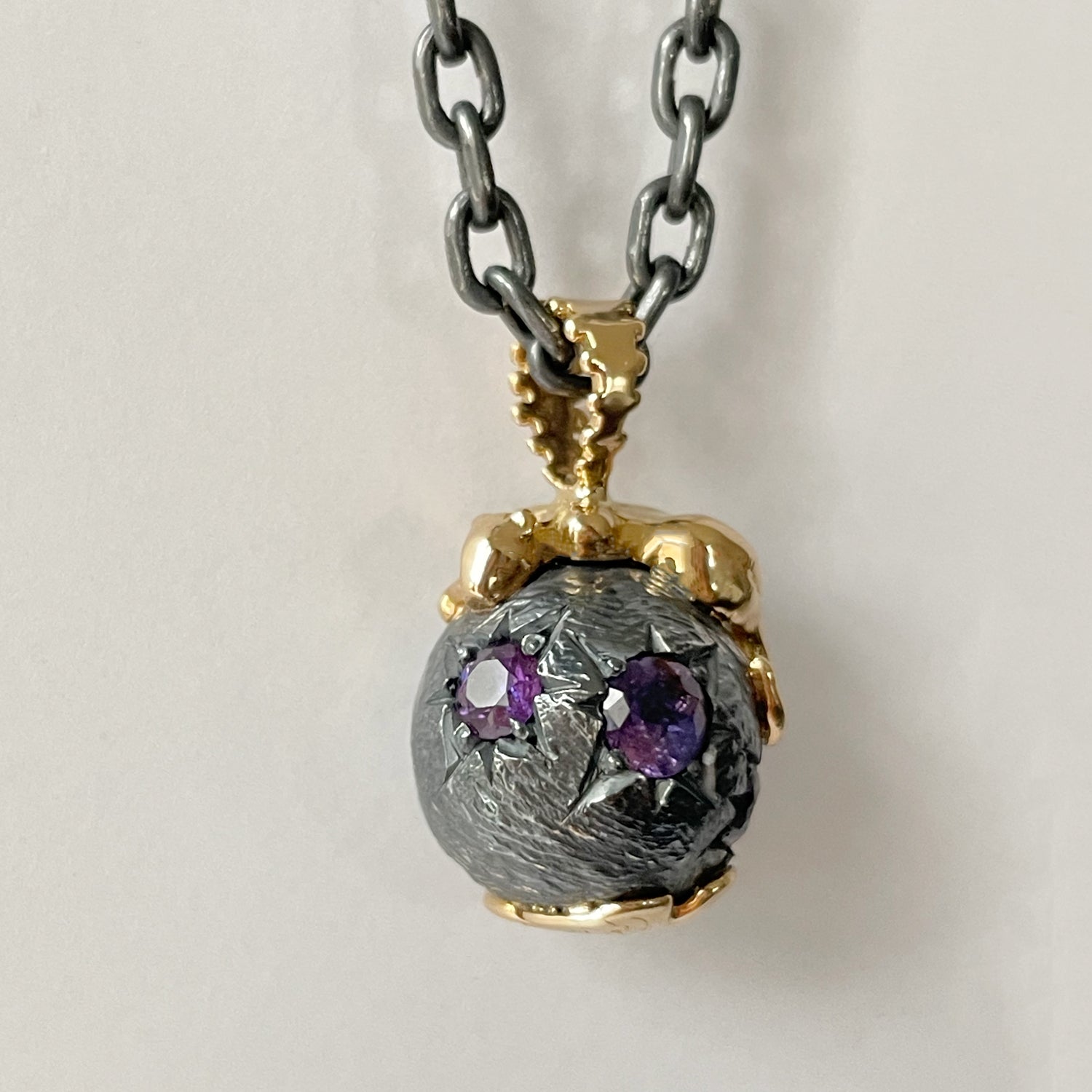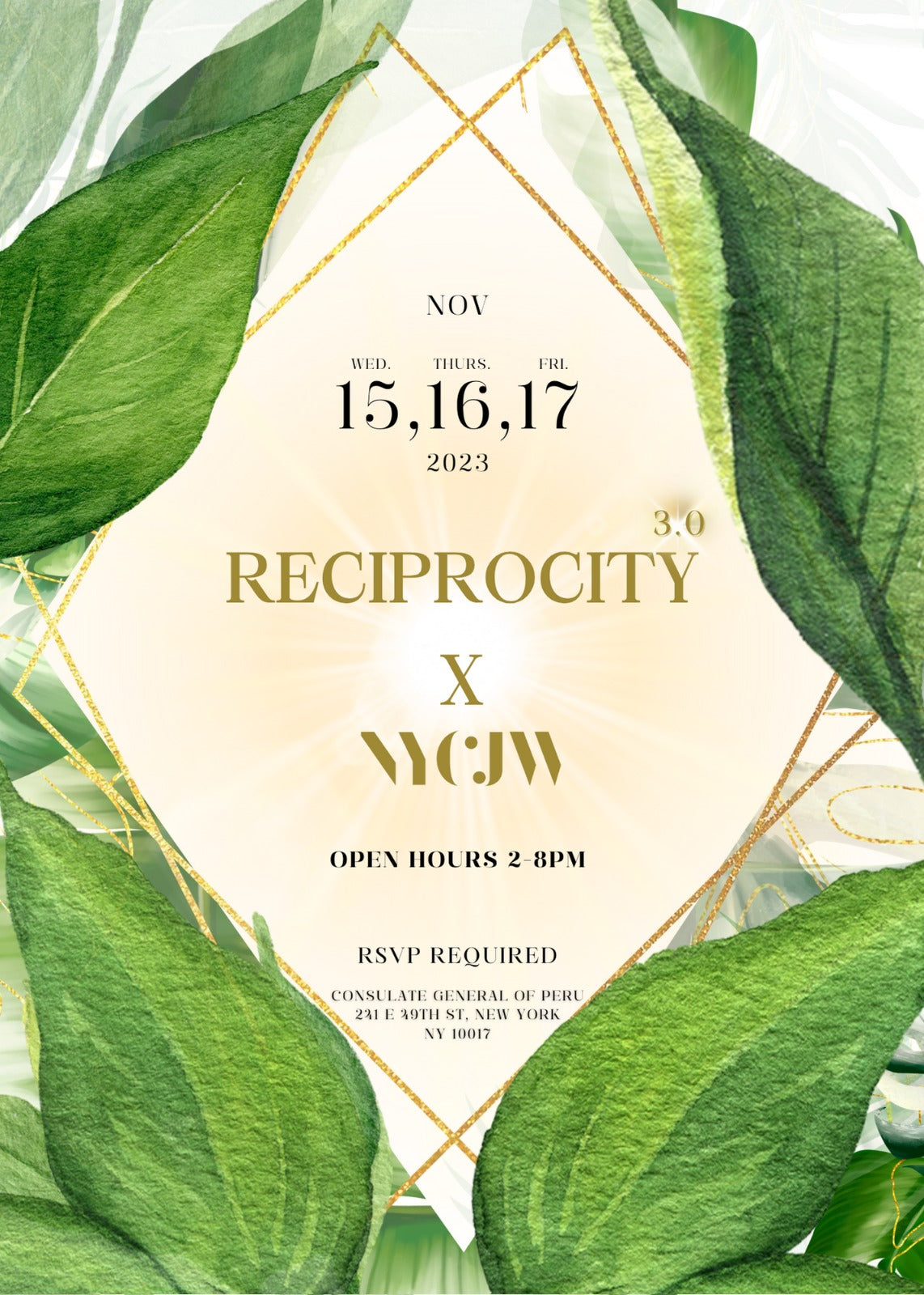 MERCURY FREE GOLD BOHEME PUMA CHARM
Sale price

$2,689.00 USD
Regular price

$0.00 USD
(/)
The Mercury-free Gold Boheme Puma charm: A Powerful Talisman to Unleash Your Wild Side
This very special talisman was created as part of RECIPROCITY, a designer collective founded in 2022 by a group of international jewelry designers, including Delphine, for a special exhibition during NYC Jewelry Week. 

Together, we crafted a capsule collection using responsibly sourced gold from artisanal miners from Madre de Dios in the Peruvian Amazon. These miners are committed to more sustainable mining practices, including mercury elimination and reforestation. 
As we are launching a second RECIPROCITY collection for NYCJW 2023 on November 15th thru November 17th,  this unique piece is now available to purchase.
Inspiration:
The puma is a powerful and majestic feline revered by many cultures as a symbol of strength, courage, agility, protection and resilience. It is also a beautiful creature of great mystery and magic native to the Peruvian Amazon jungle where the gold for this jewel is sourced from.
Delphine hand carved and sculpted this realistic puma, picturing her in a relaxed yet powerful and watchful pose, laying across the top of a hand-carved silver sphere representing the earth she is guarding, reminding us of our connection to nature and the skies above.
Three Anza gems sapphires from their MOYO collection are set into the sphere as guiding stars. The gems' indigo, purple and lavender hues are an echo of the color of the third-eye chakra, the center of our inner-wisdom and intuition.
The bottom of the earth/bead is embraced by a solid 18k yellow mercury-free gold monstera leaf representing the Amazon jungle, the natural habitat of this powerful feline, and a symbol of our ability to grow and adapt.
Delphine dreamed of this talisman as a powerful and hopeful symbol of what is possible, and of a more balanced way forward for us all.

The puma measures 26mm/1" high, including the bail, and 15" wide and is cast in solid 18k gold mined without the use of mercury or other harmful chemicals.
This jewels comes with a NFT detailing the origin of the gold, silver and sapphires, and the people involved from the mined gold to the finished jewel, ensuring full traceability using blockchain technology.
Thanks to NYC-based NGO Pure Earth, the Peruvian miners have improved their practices, reduced environmental impact, and enhanced living conditions. 20% of net sales proceeds will be donated to Pure Earth.
This initiative is dedicated to redefining the jewelry industry's supply chain for a more sustainable future for us all.
Designed in NYC by Delphine Leymarie.
Crafted by the following team: 
18ky Gold Sheet by Sofia Lopez, Casa Collab, Madre de Dios - Perú

925 Silver Grain by Procesadora Sudamericana, Lima - Peru
Casting by Jose Pariona, Casa Collab, Lima- Perú
Design, wax hand-carving, and castings pre-polish by Delphine Leymarie in Jersey City, NJ and New York, NY - USA
Gems hand setting, fabrication and final jewel polishing by Patricio Alvarez, in New York, NY - USA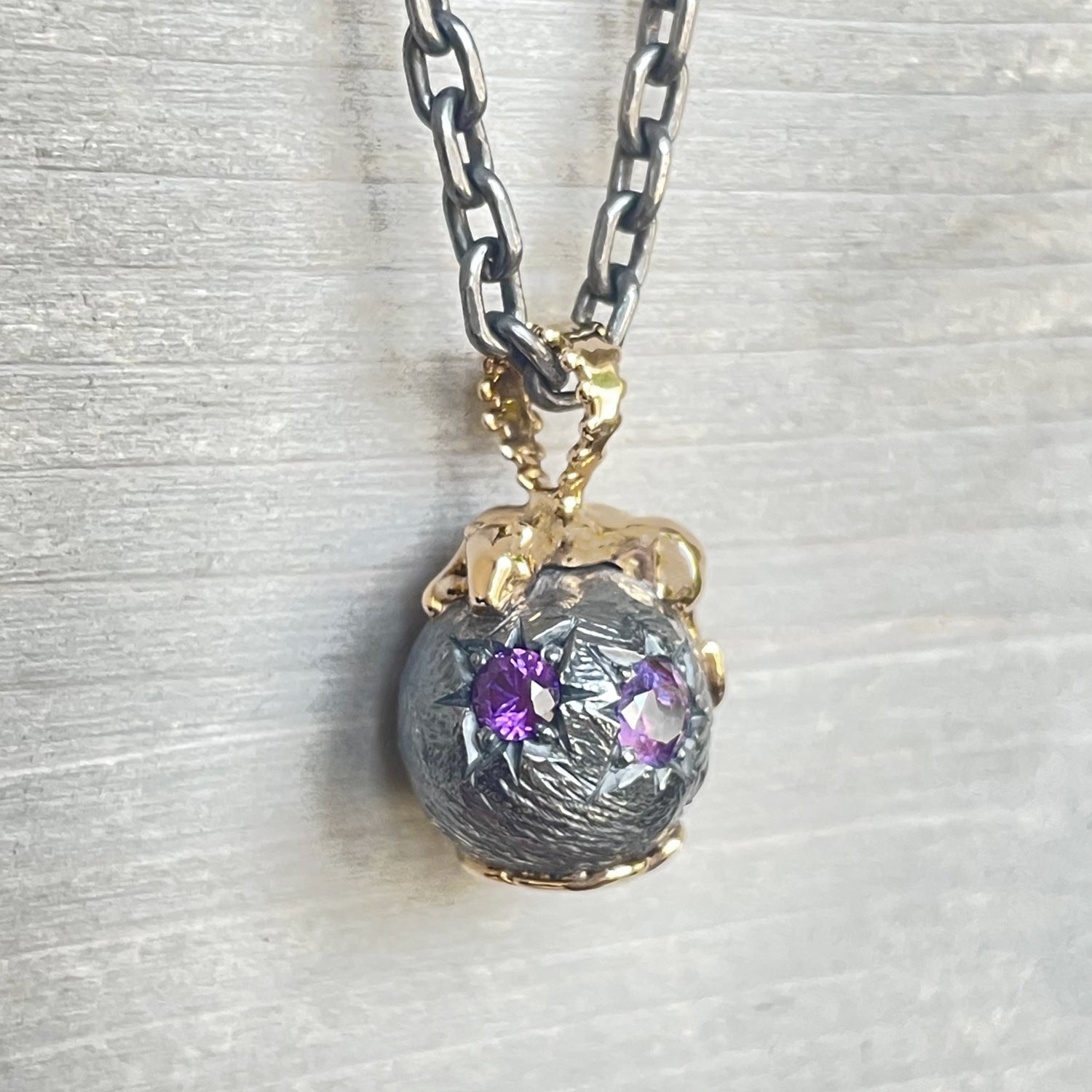 MERCURY FREE GOLD BOHEME PUMA CHARM
Sale price

$2,689.00 USD
Regular price

$0.00 USD
Choose options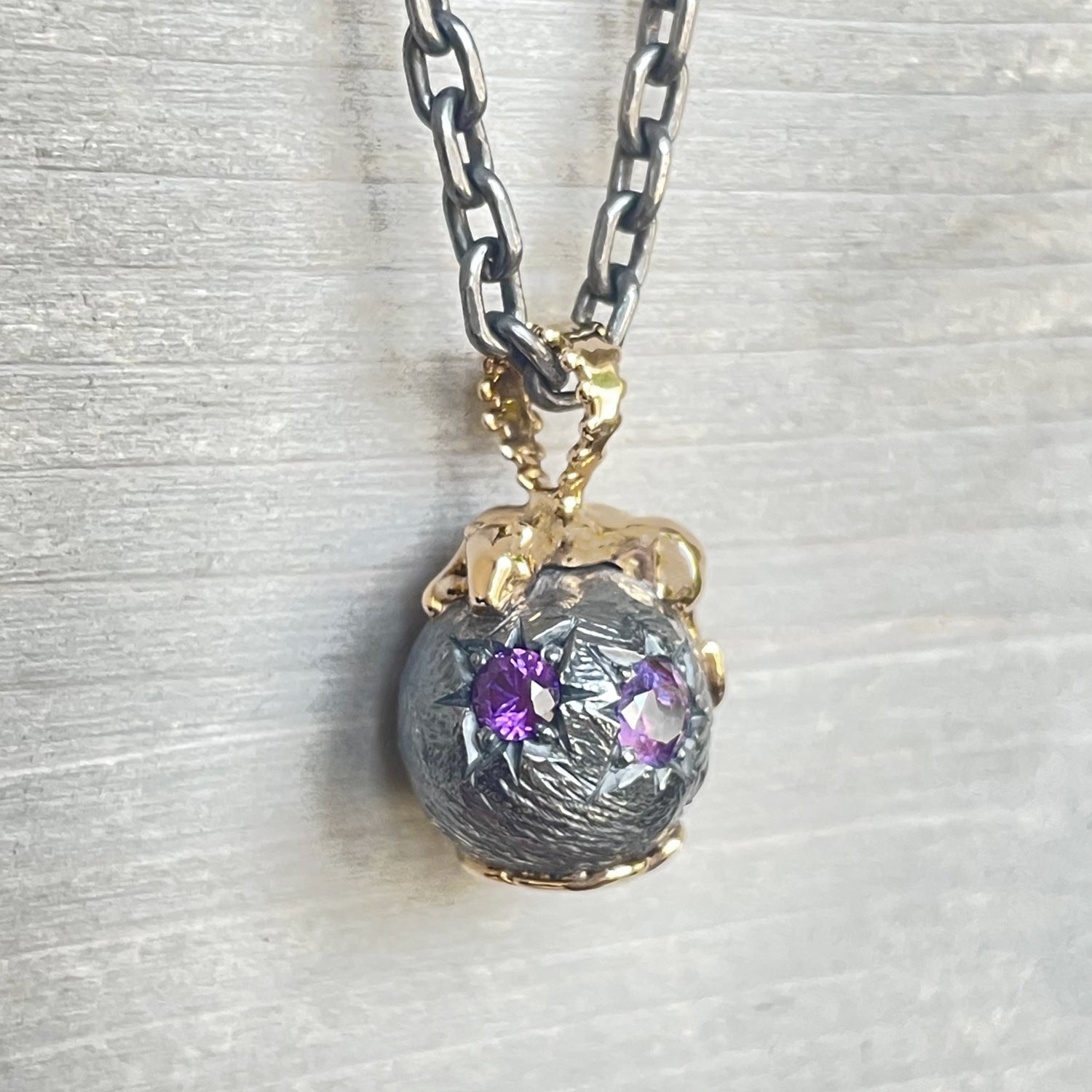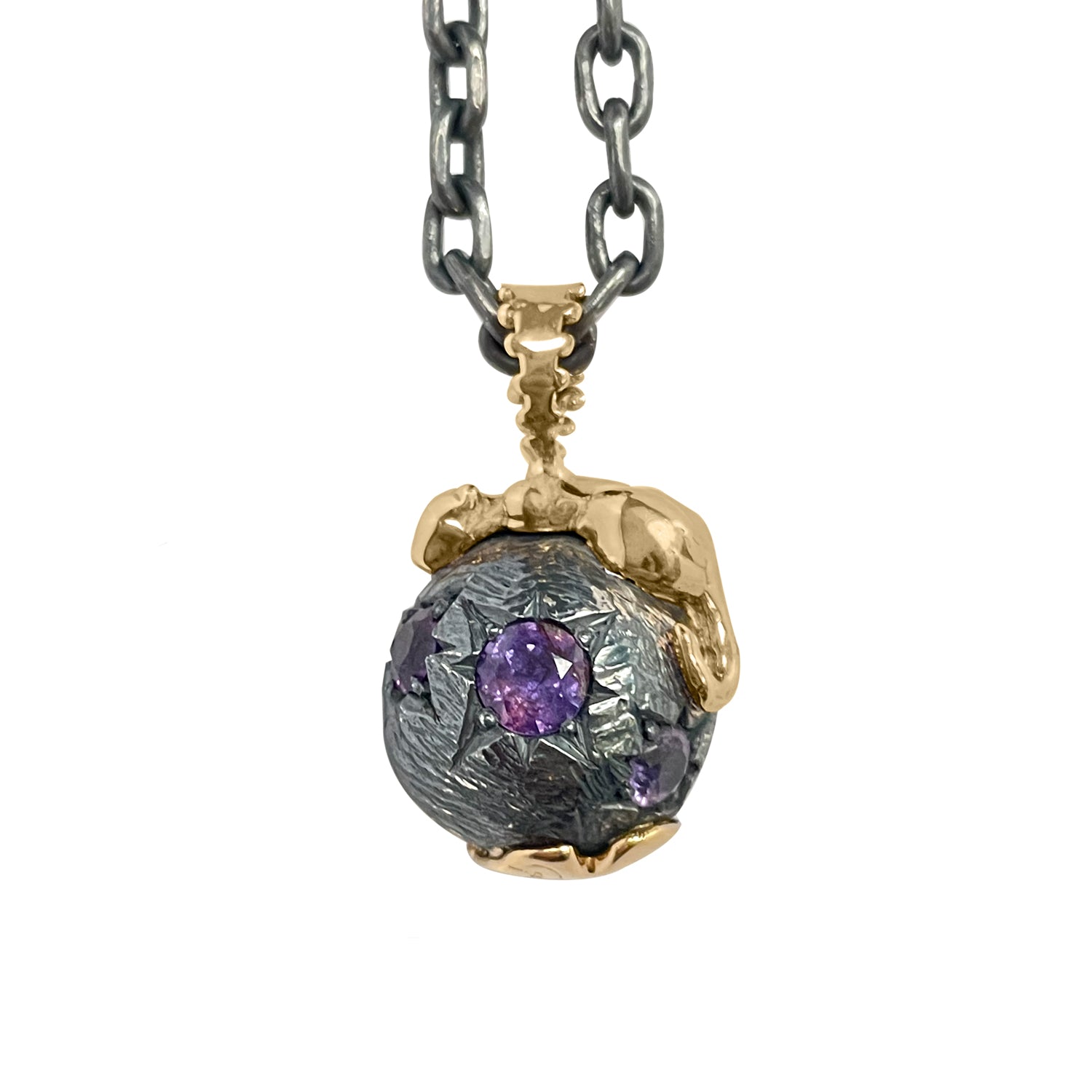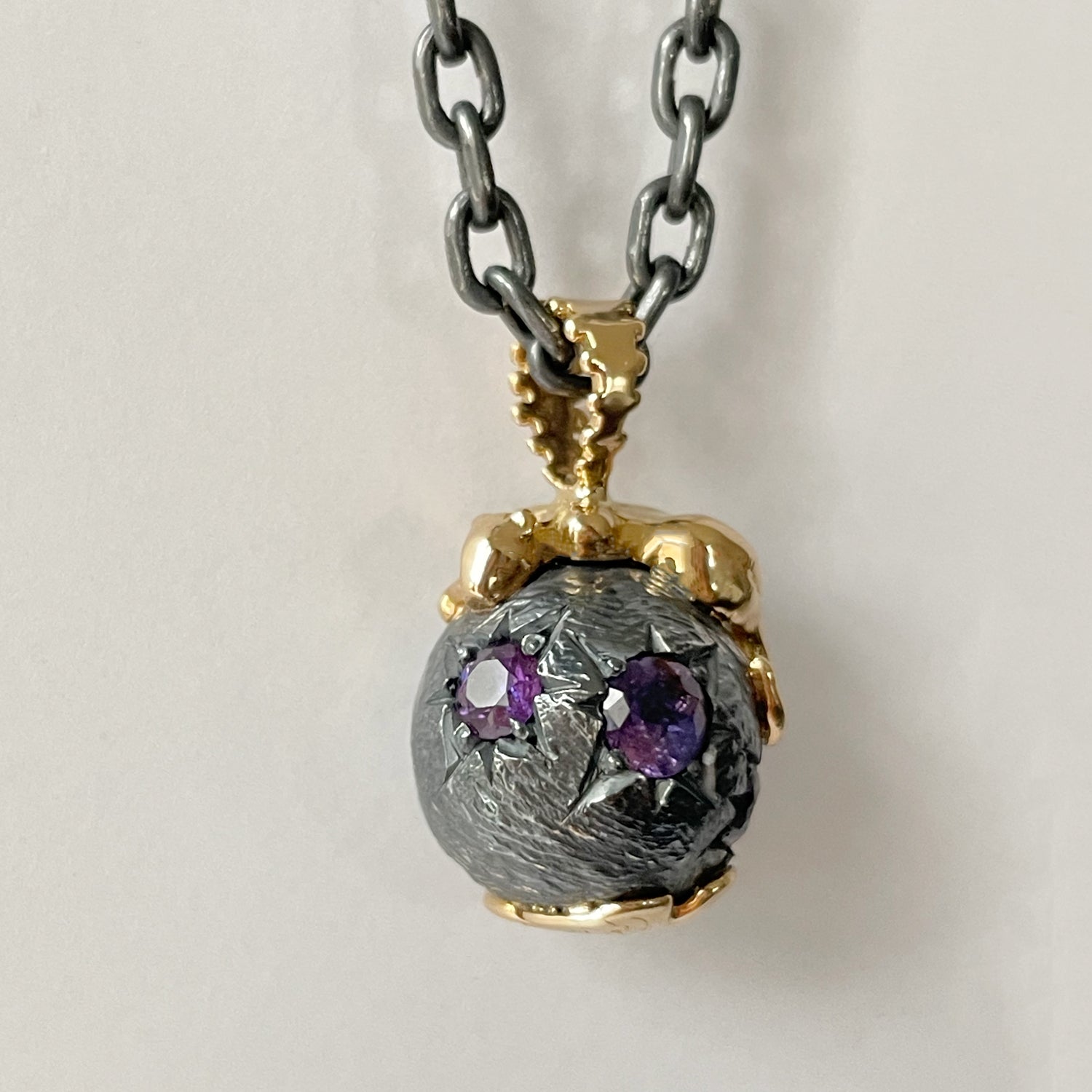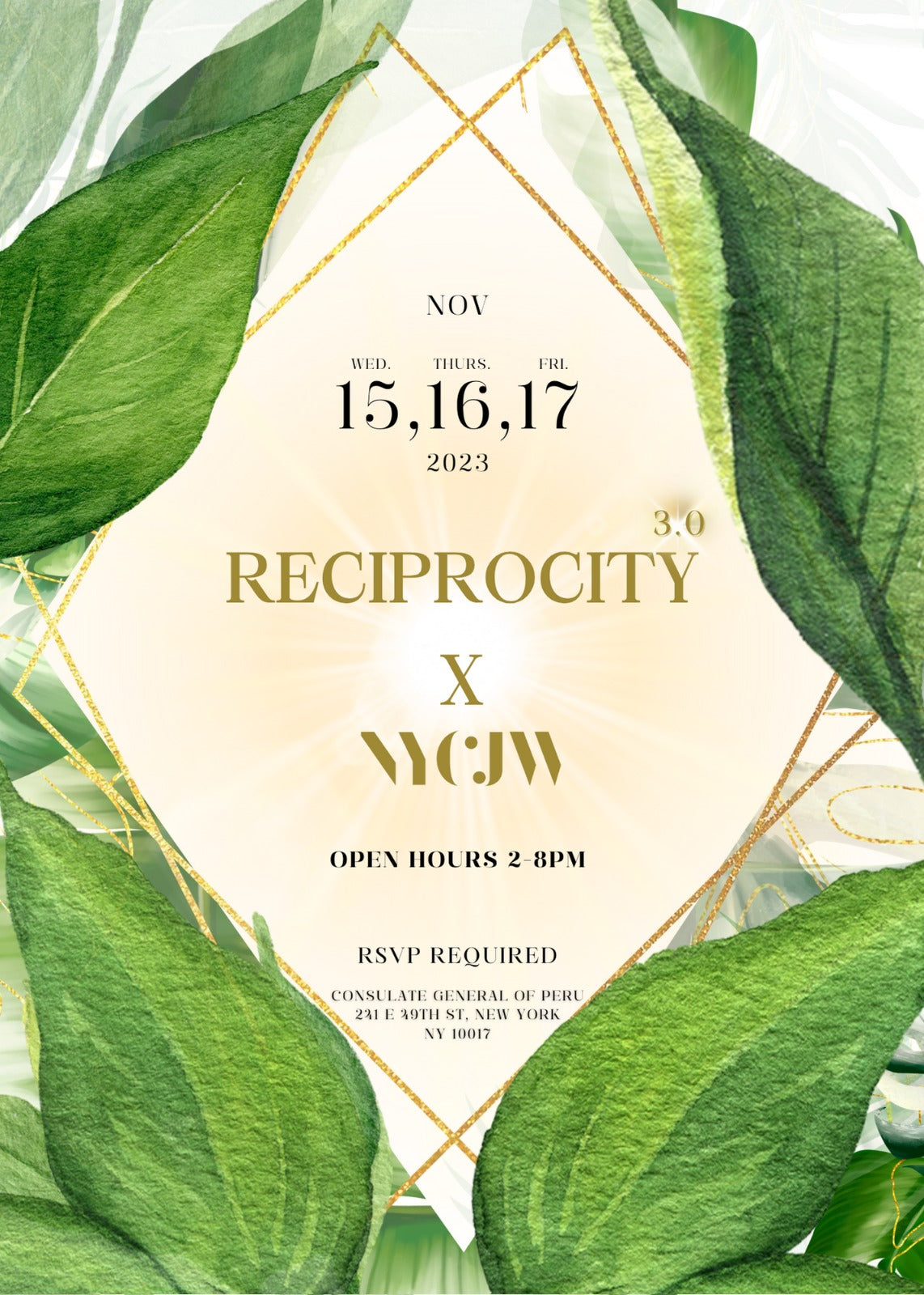 Sale price

$2,689.00 USD
Regular price

$0.00 USD
(/)
View details