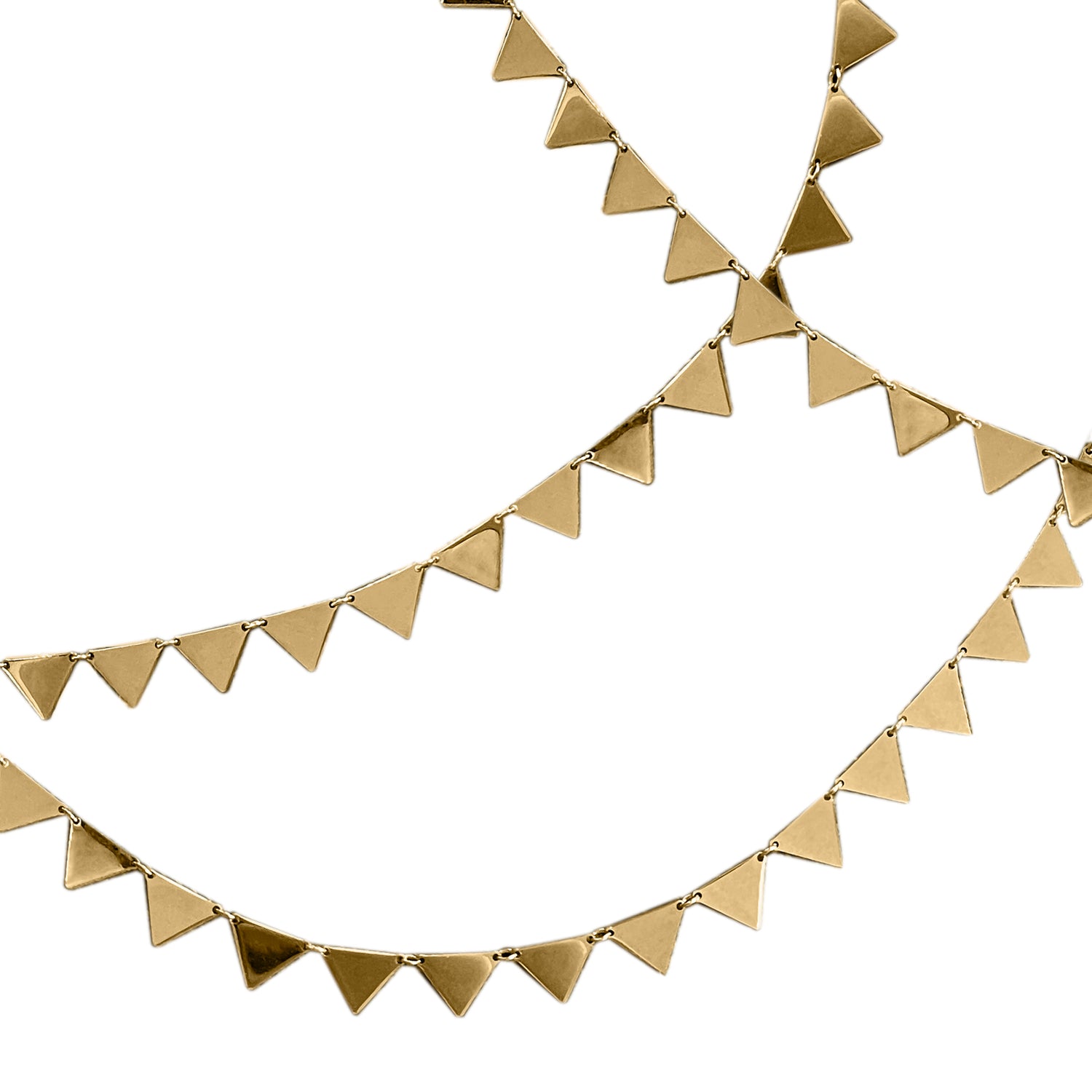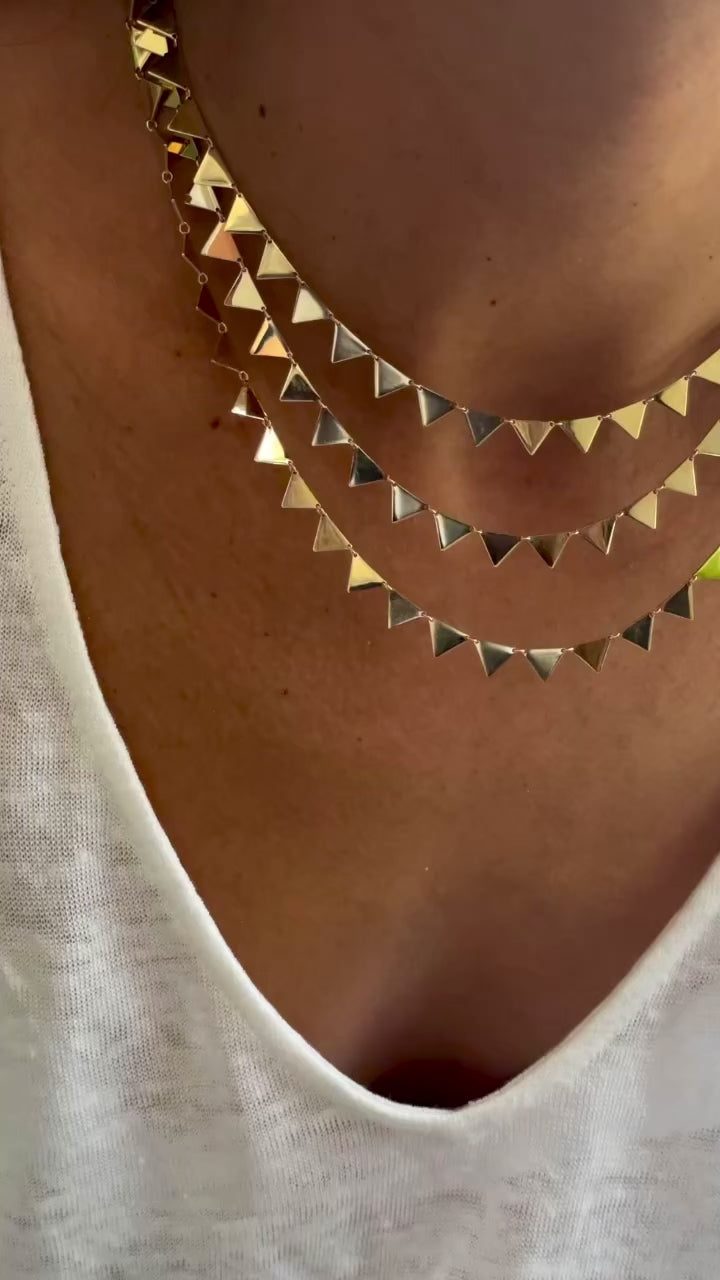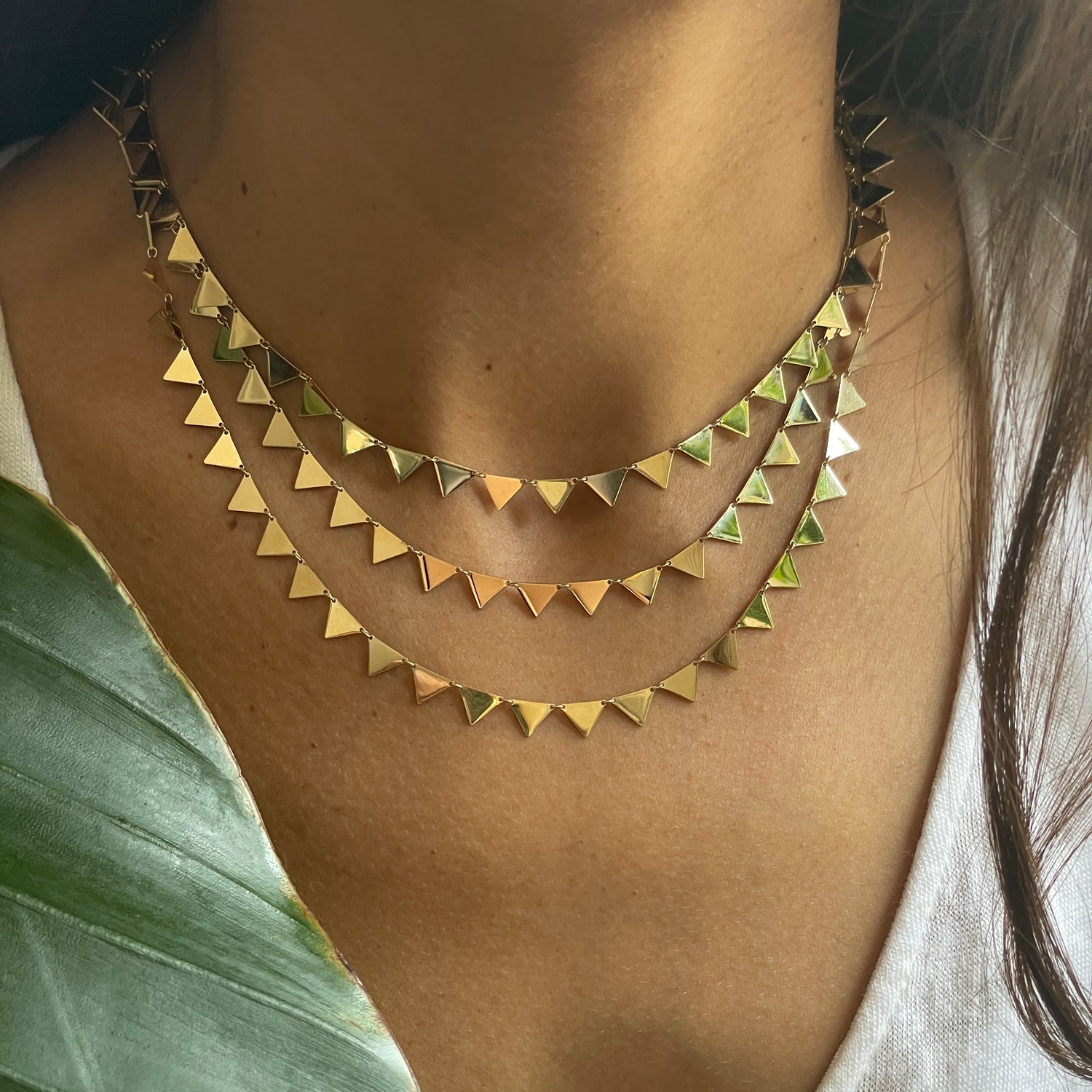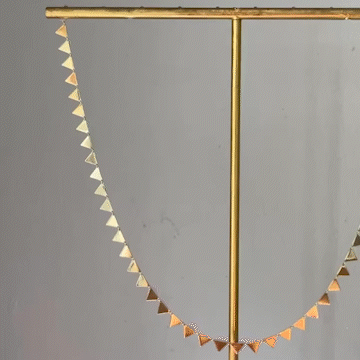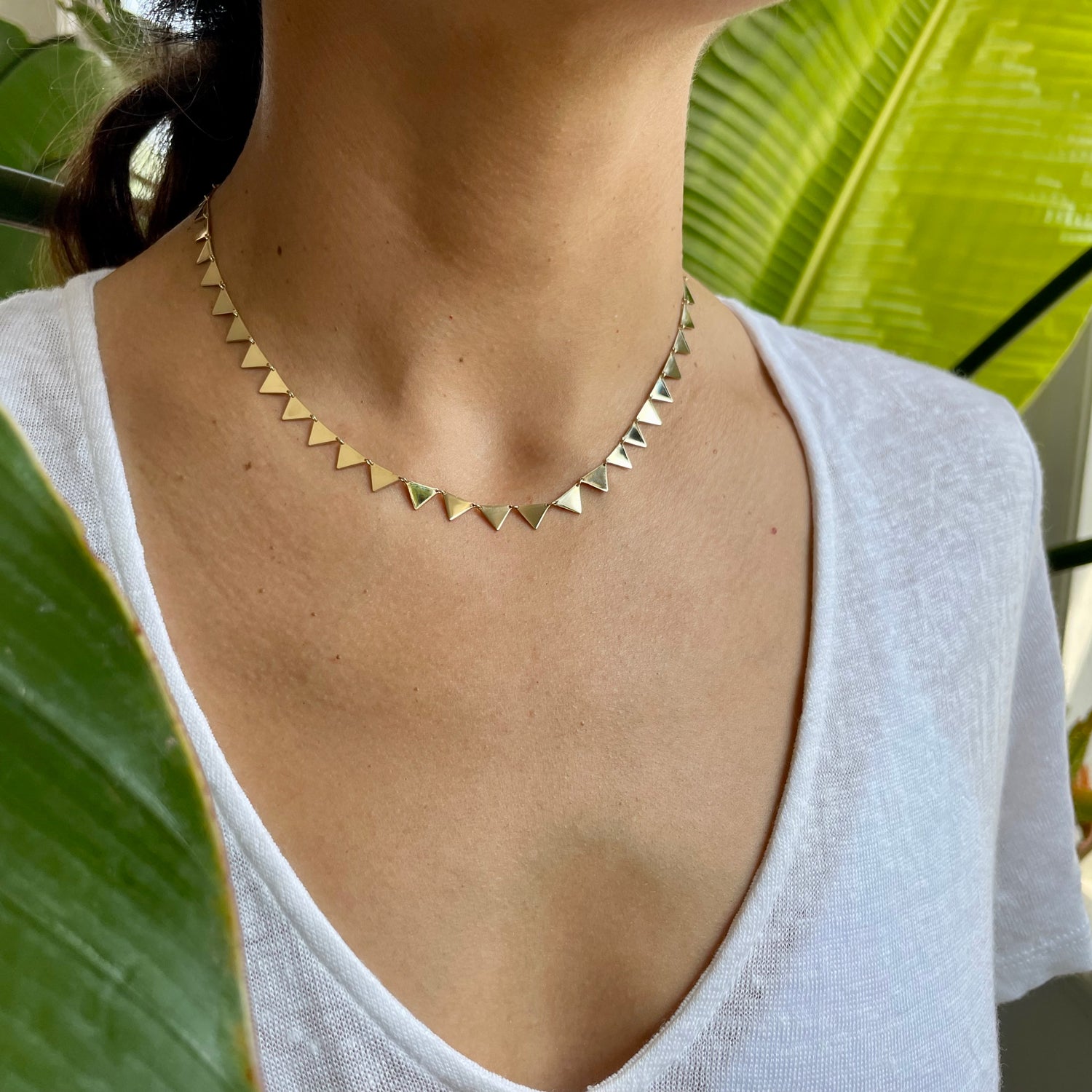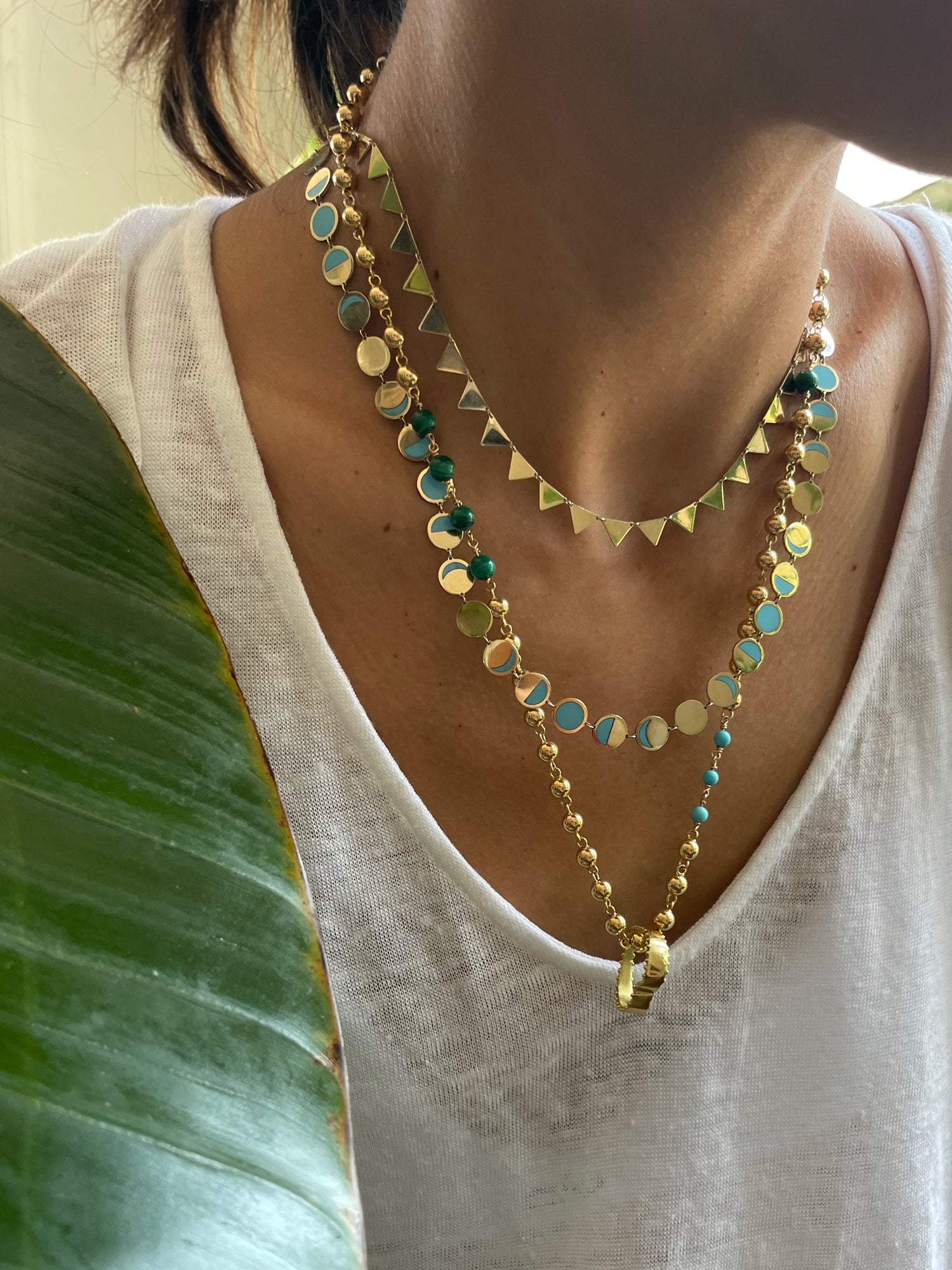 BOHEME RADIANT TRIANGLE GOLD CHAIN rts
Sale price

$1,385.00 USD
Regular price
(/)
Shine your light bright with the Boheme Radiant Triangle necklace.
The triangle shape is one of Delphine's favorite symbols, rich in history and layered meanings.
The triangle, with its three sides, has long been revered as a symbol of harmony, balance, and strength. Pointed downward, it is a celebration of the sacred feminine, and of the gentle & nurturing energy of the moon.
A triangle pointing down is also the ancient alchemy symbol for water, and up is for fire, both of which are part of the magic required to transform gold ore into precious jewels for you.
The triangle embodies the pursuit of inner alchemy, of the harmony between body, mind, and spirit; past, present, and future; or thoughts, emotions, and actions. 

As always with her talismans, Delphine encourages you to take the meanings that resonate with you, and leave the rest. 

Just as the triangle symbolizes harmony and balance, the Radiant Triangle necklace becomes a harmonious fusion between refined craftsmanship and the wearer's innate luminosity. Crafted with meticulous attention to detail, each gold triangle is expertly polished to perfection, creating a mirror-like surface that effortlessly captures and amplifies the surrounding light.
Each 6 mm solid 14 karat yellow gold triangle is assembled into a chain that is substantial and deliciously sparkly. With every movement, the necklace gracefully casts a radiant glow that helps you shine brighter and leaves a lasting impression.
The chain closes with a lobster clasp. Upon request, it can also be modified as an open chain with 2 end loops to use our Boheme Clicker as a charm-holding clasp.
We keep a limited stock on hand in 14K yellow gold in an assortment of lengths.
If ready-to-ship is sold out, we will need to craft your choice to order. Please place your order HERE and allow 4 to 6 weeks prior to shipping.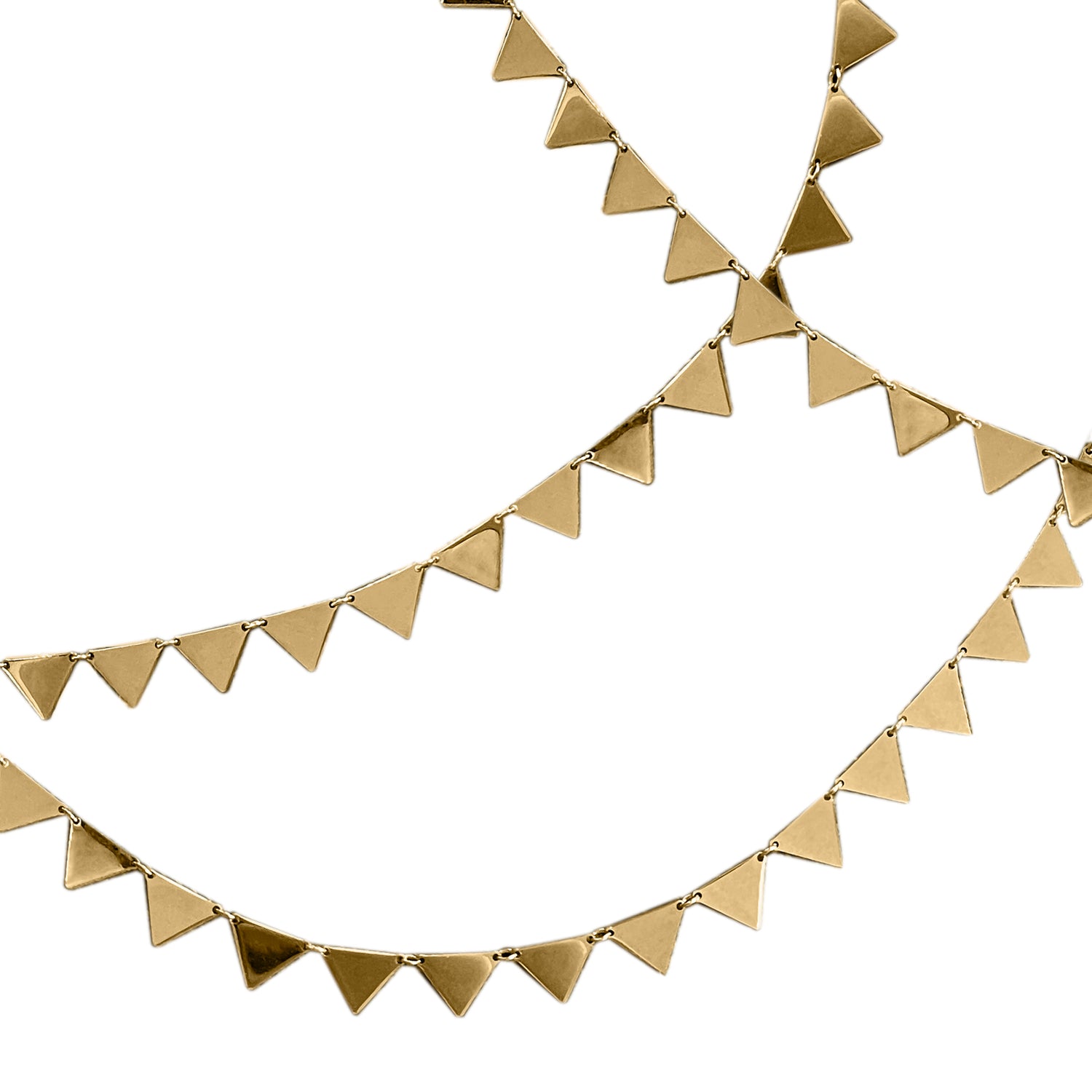 BOHEME RADIANT TRIANGLE GOLD CHAIN rts
Sale price

$1,385.00 USD
Regular price
Choose options