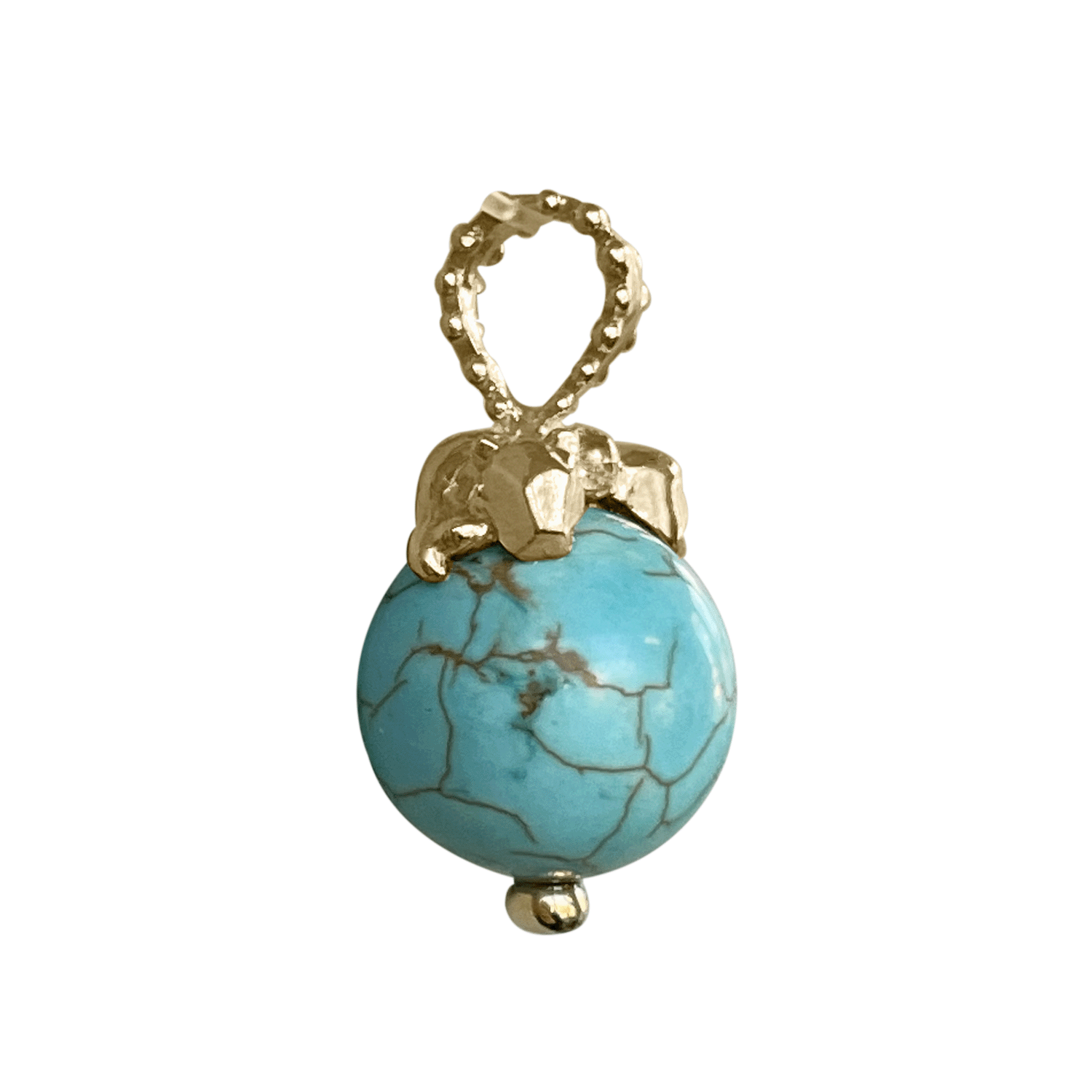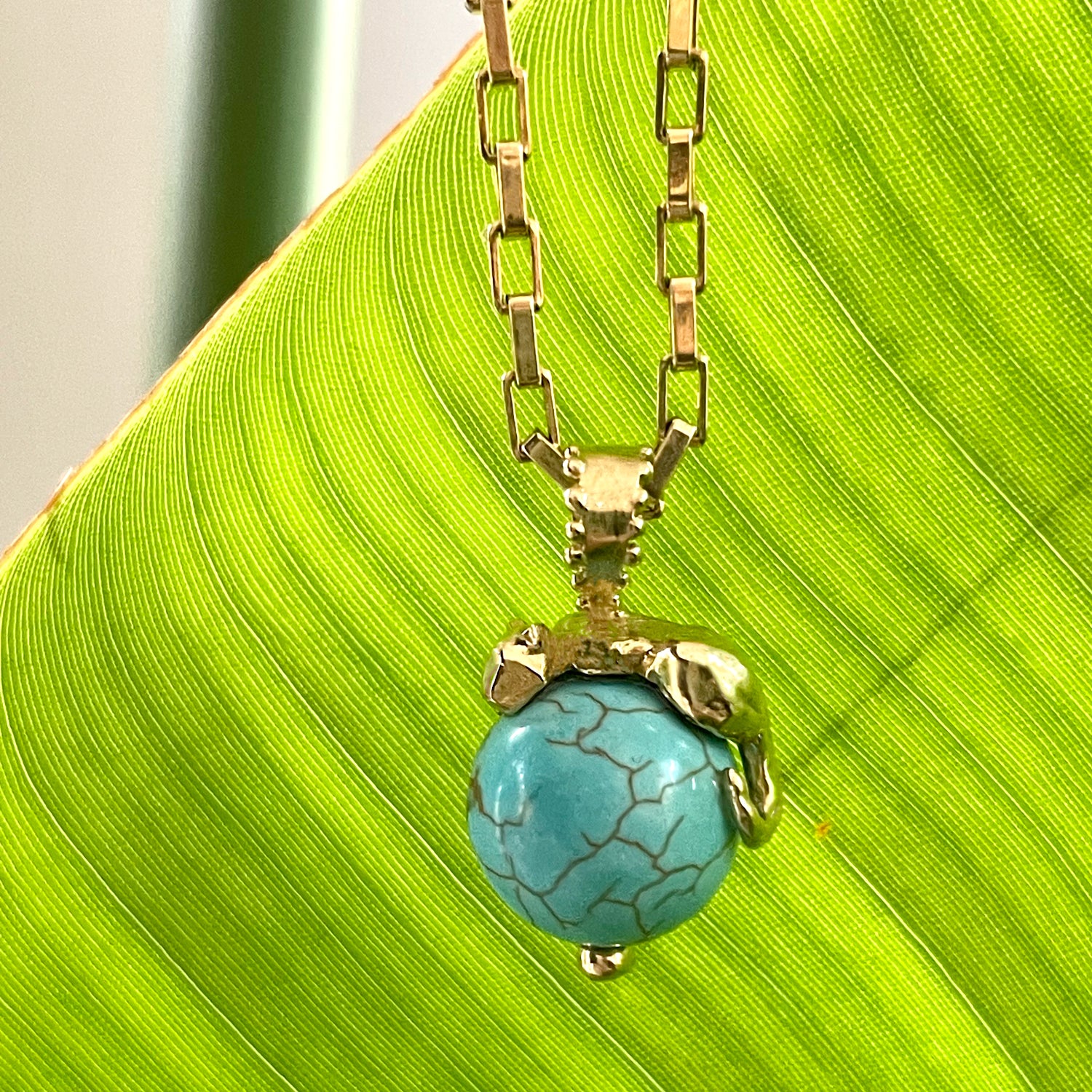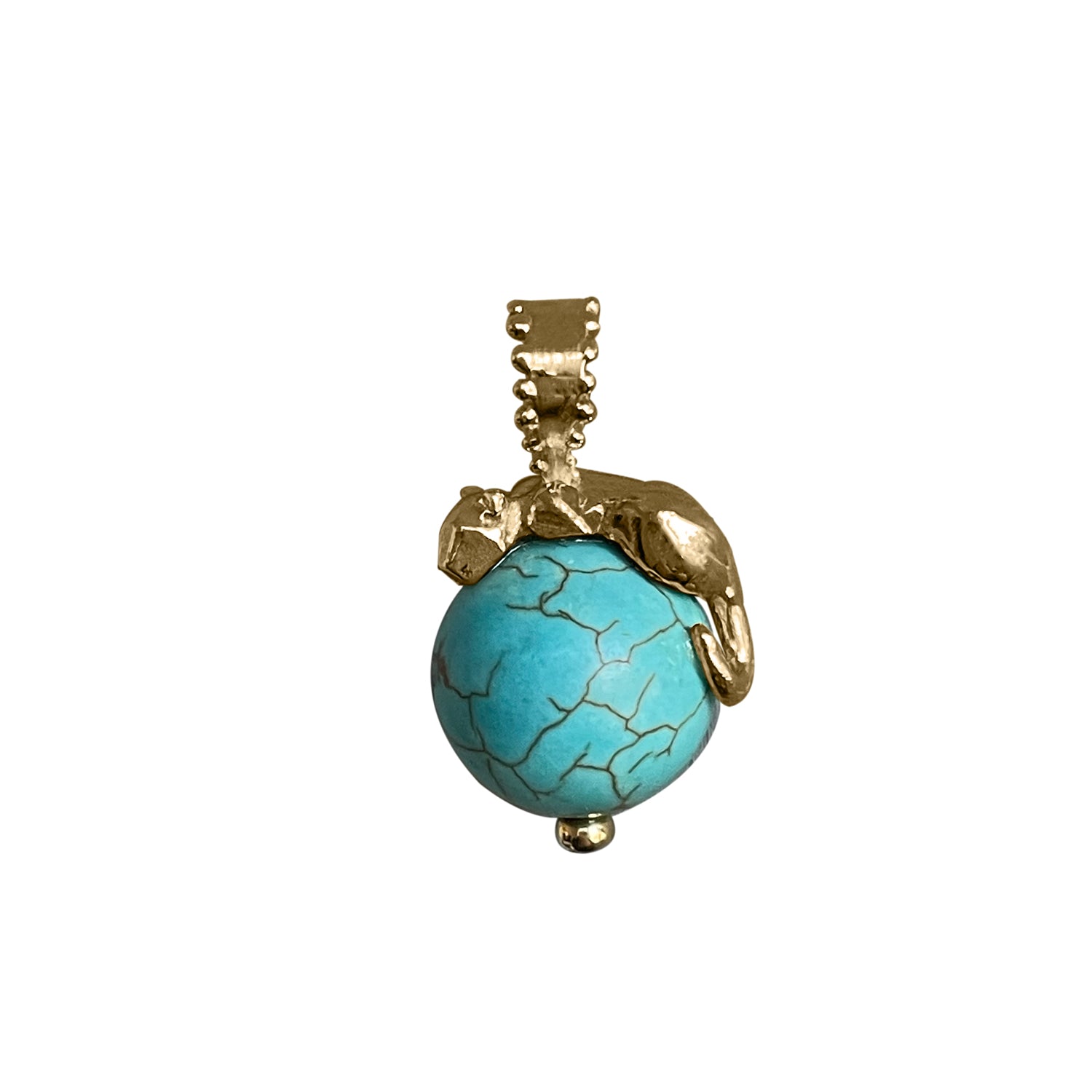 BOHEME TURQUOISE PUMA CHARM
Sale price

$1,345.00 USD
Regular price

$0.00 USD
(/)
Delphine Leymarie's 18k Yellow Recycled Gold and turquoise Boheme Puma charm: A Powerful Talisman to Unleash Your Wild Side
The puma is a powerful and majestic creature revered by many cultures as a symbol of strength, courage, agility, protection and resilience. For Delphine, who's always been drawn to powerful felines, it is also a beautiful creature of great mystery and magic.
In jewelry form, the Boheme puma charm is an insightful talisman encouraging you to tap into your own inner power and wild side, while guiding and protecting you along your life's journey.
Delphine hand carved and sculpted this realistic puma, cast it in 18k yellow recycled gold then set it atop a vintage turquoise bead. She dreamed up the puma in a relaxed yet powerful and watchful pose, laying across the top of a gorgeous turquoise bead (12mm) the color of soothing tropical seas. 

The fierce feline is guarding the earth, reminding us of our connection to nature and the skies above.  Turquoise is a gemstone used since antiquity across many continents and culture for protection and healing, and known for its calming properties. It is also associated with the element of water, which represents the flow of life and the power of intuition, balancing the fiery nature of the puma.
The bottom of the turquoise bead is capped with a solid bead in 18k yellow gold to symbolize the sun radiating through the turquoise.
A reminder that turquoise is a porous gem, and that it is best to keep it away from liquids, lotions and perfumes that could damage it.
Due to the vintage nature of these turquoise beads, a limited series of 15 pieces only will be crafted. 
The puma measures 26mm/1" high, including the bail, and 15" wide and is cast in solid 18k recycled gold.
Designed and crafted to order in NYC.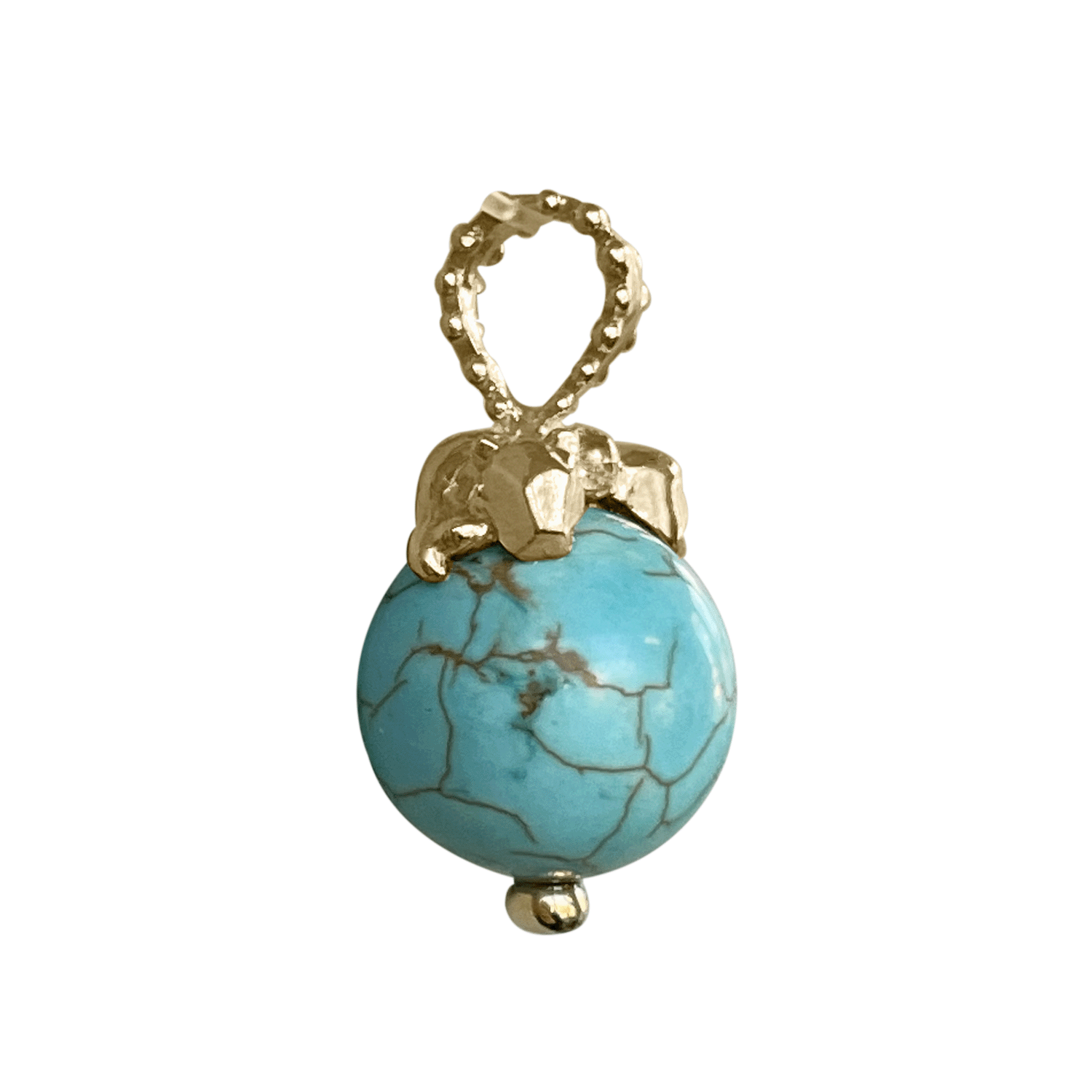 BOHEME TURQUOISE PUMA CHARM
Sale price

$1,345.00 USD
Regular price

$0.00 USD
Choose options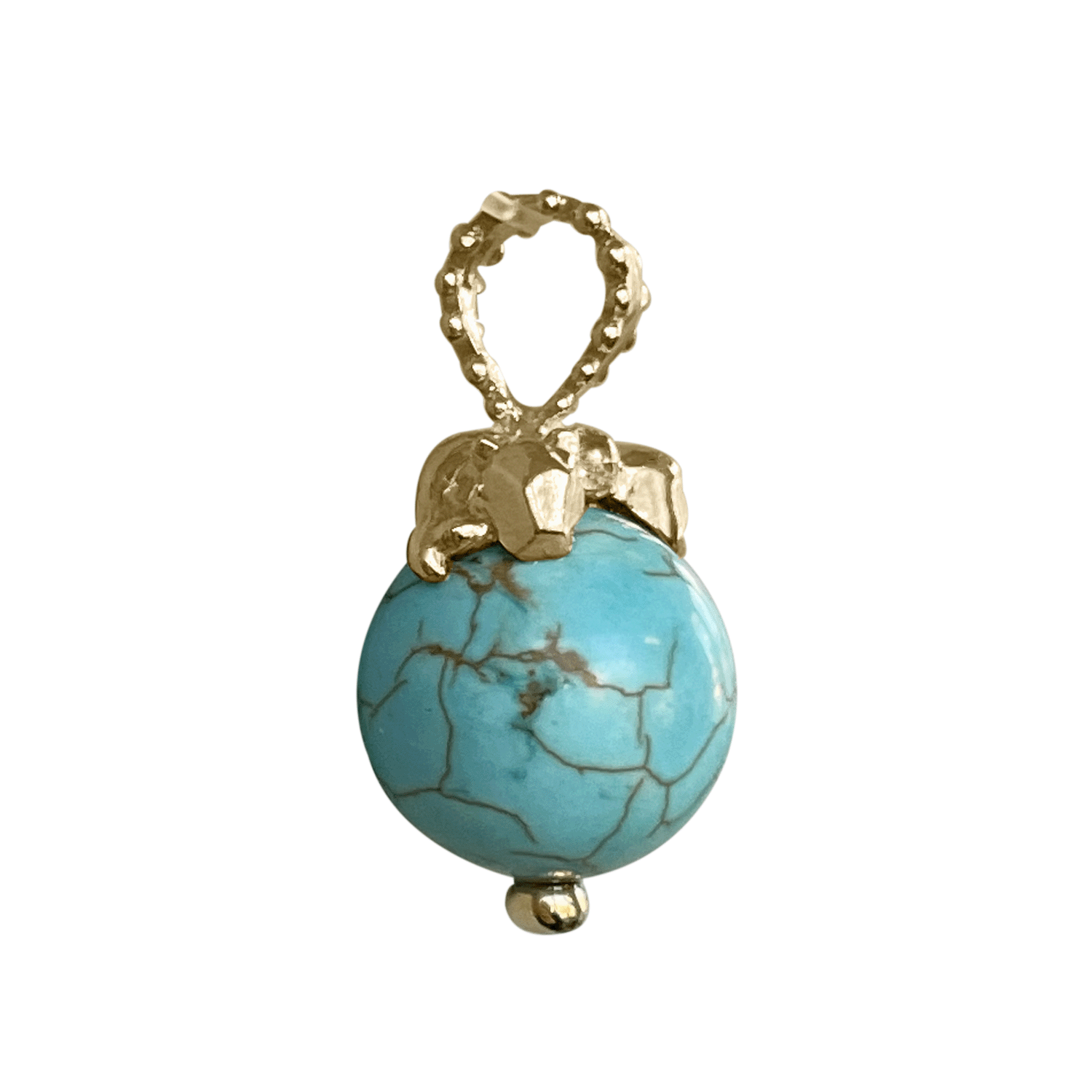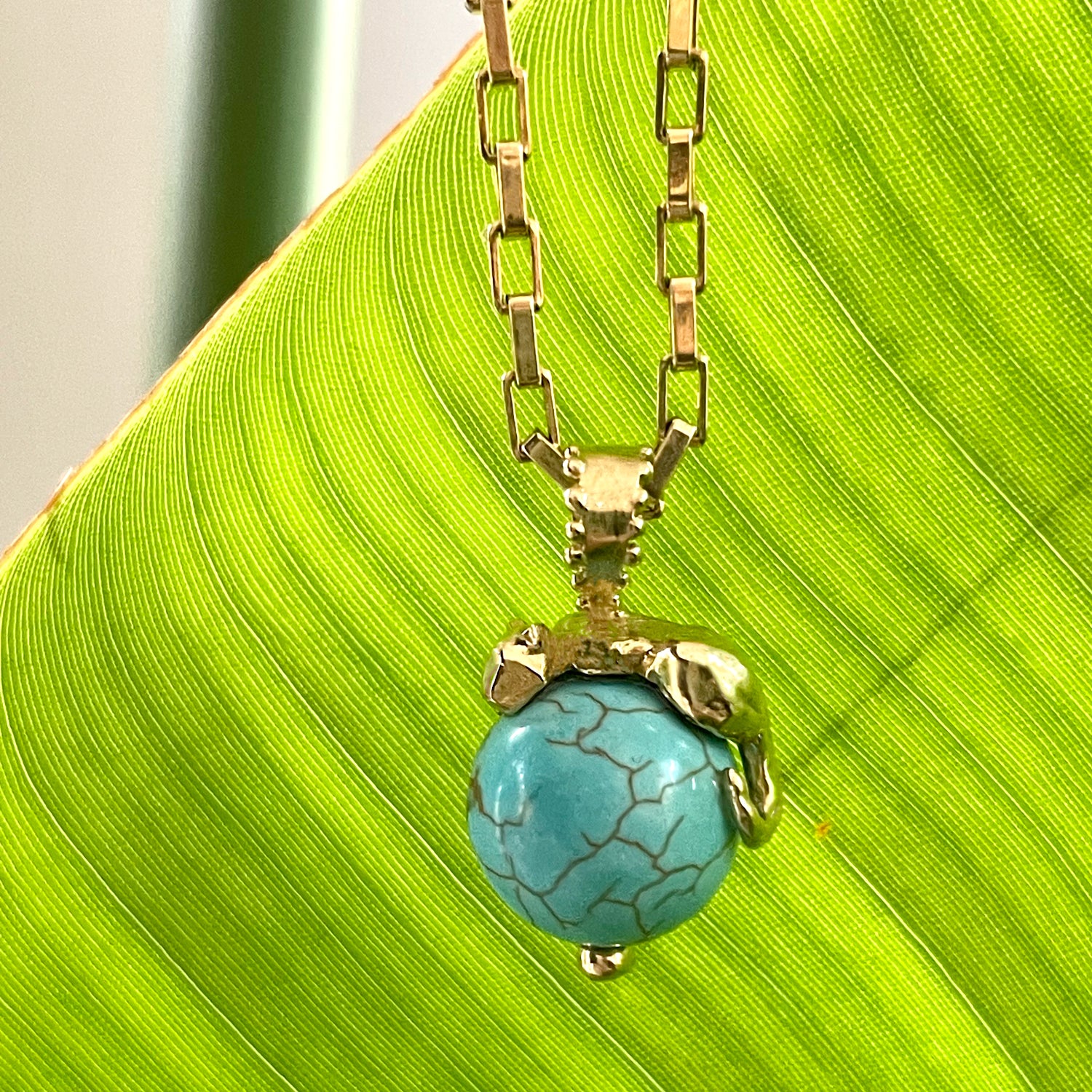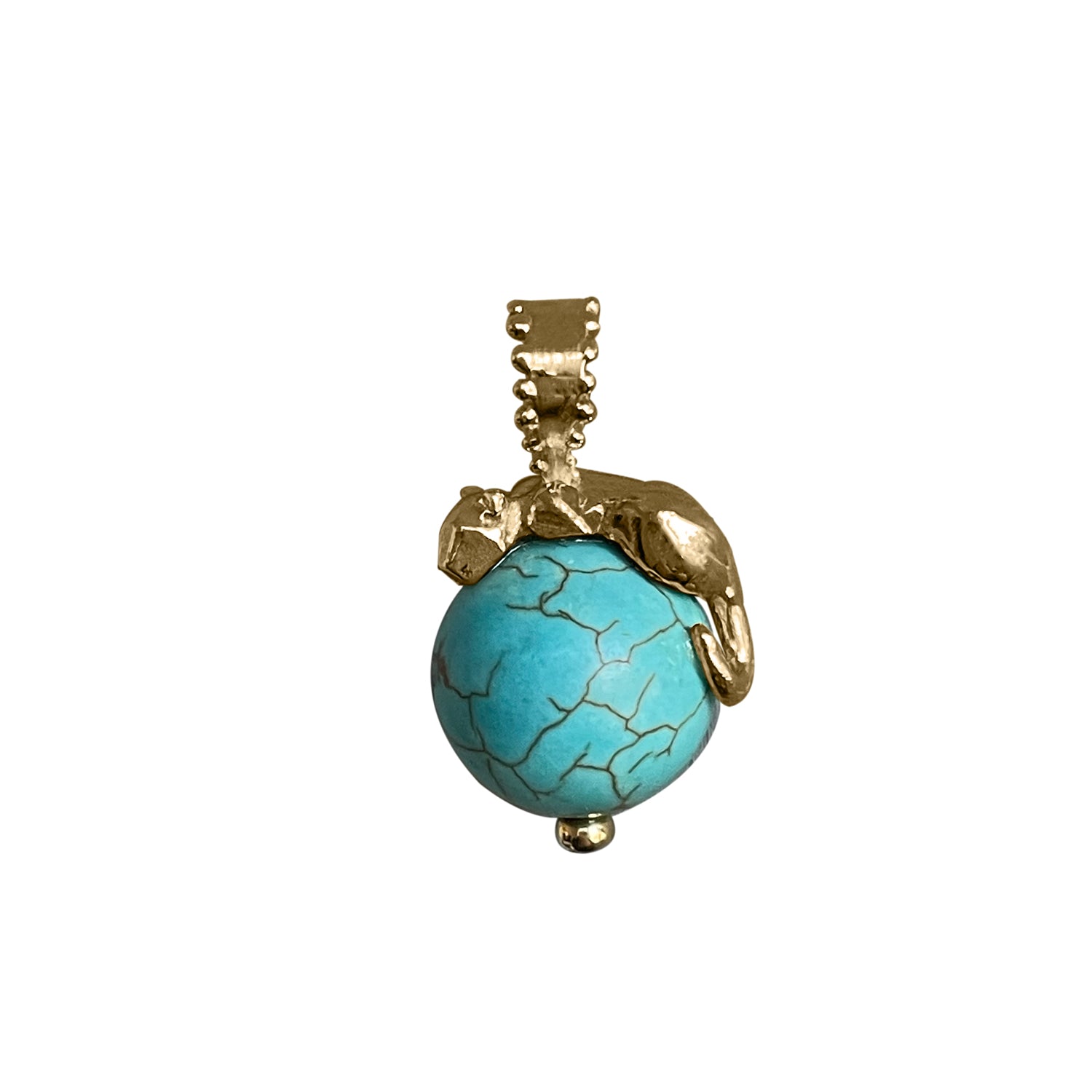 Sale price

$1,345.00 USD
Regular price

$0.00 USD
(/)
View details