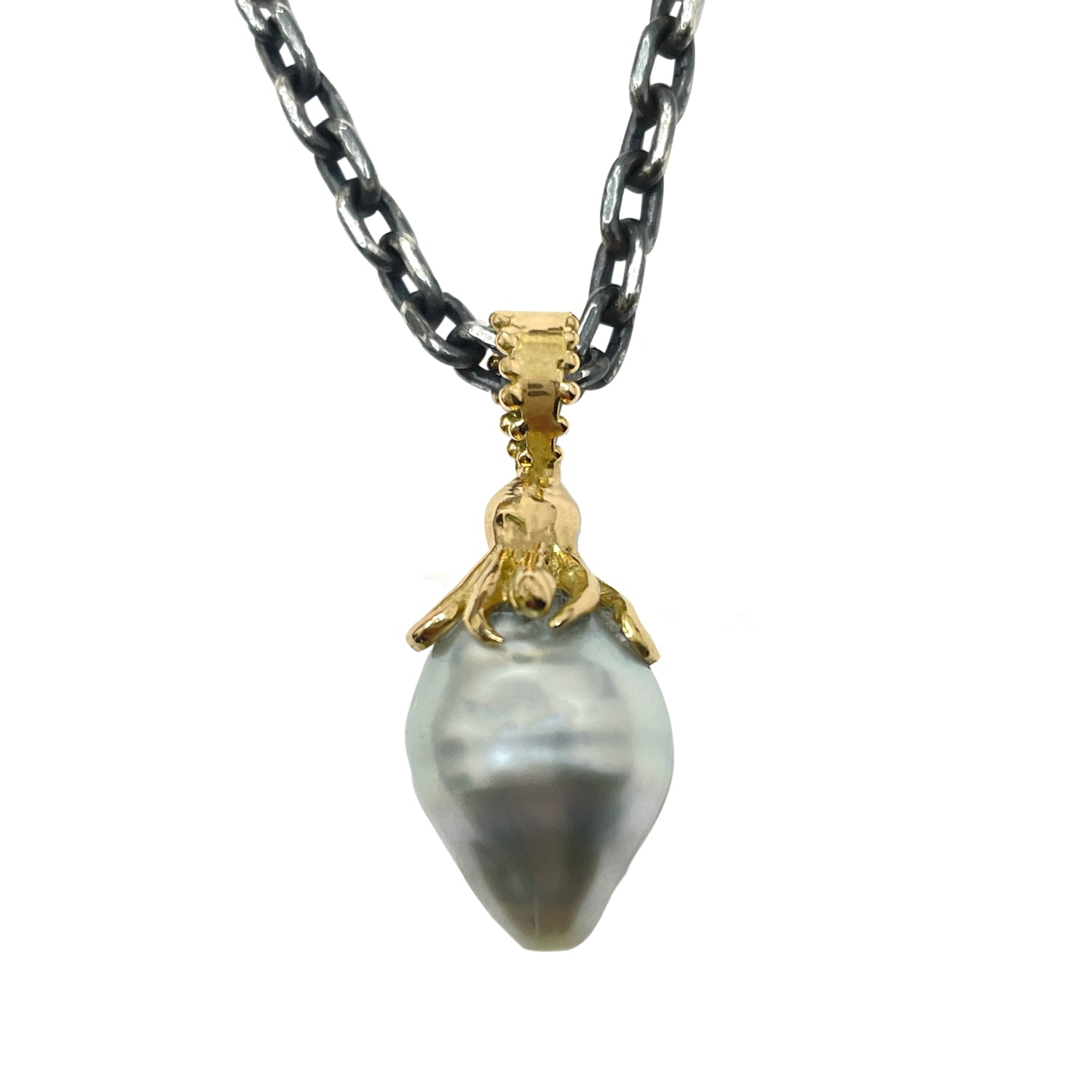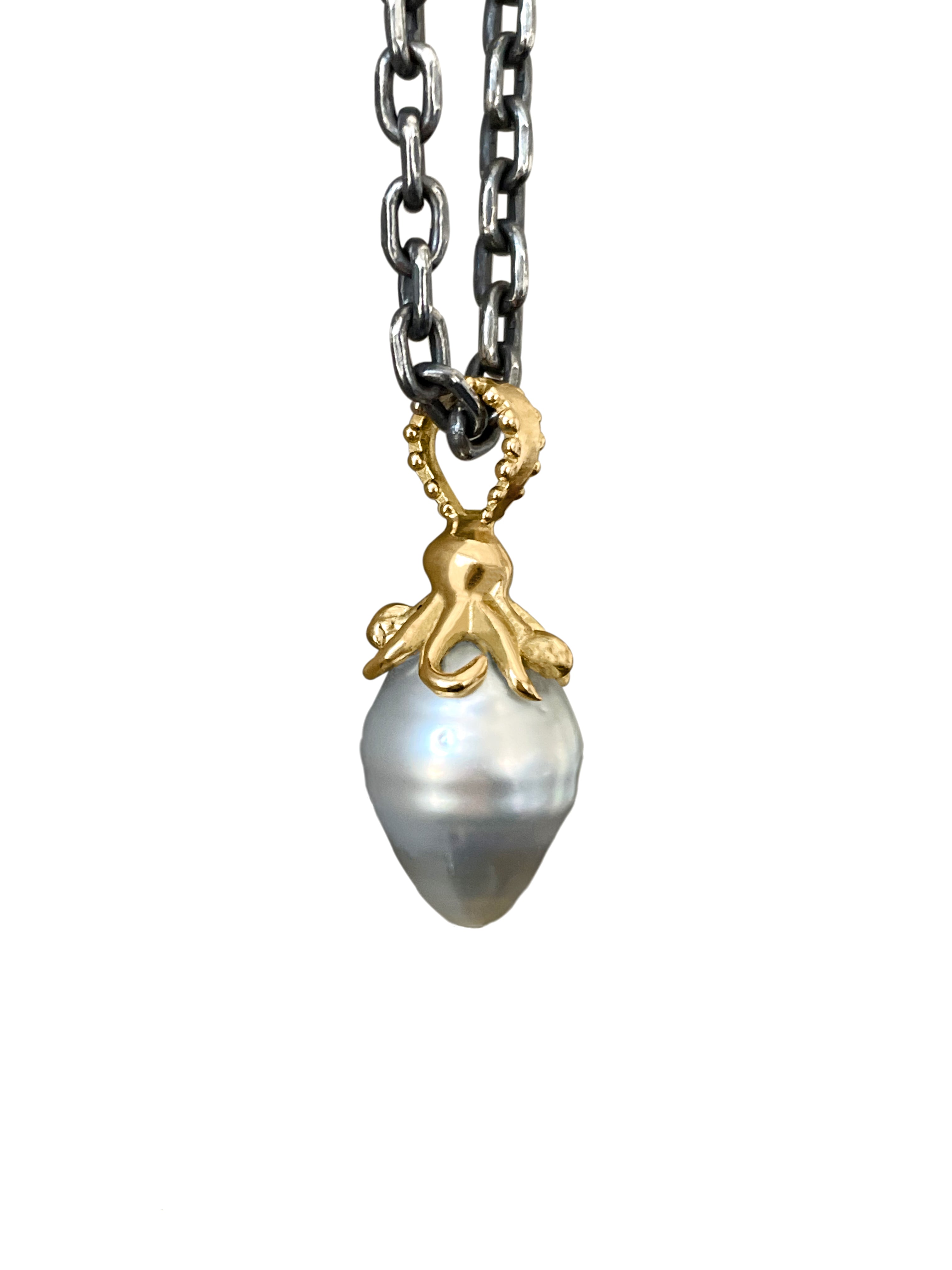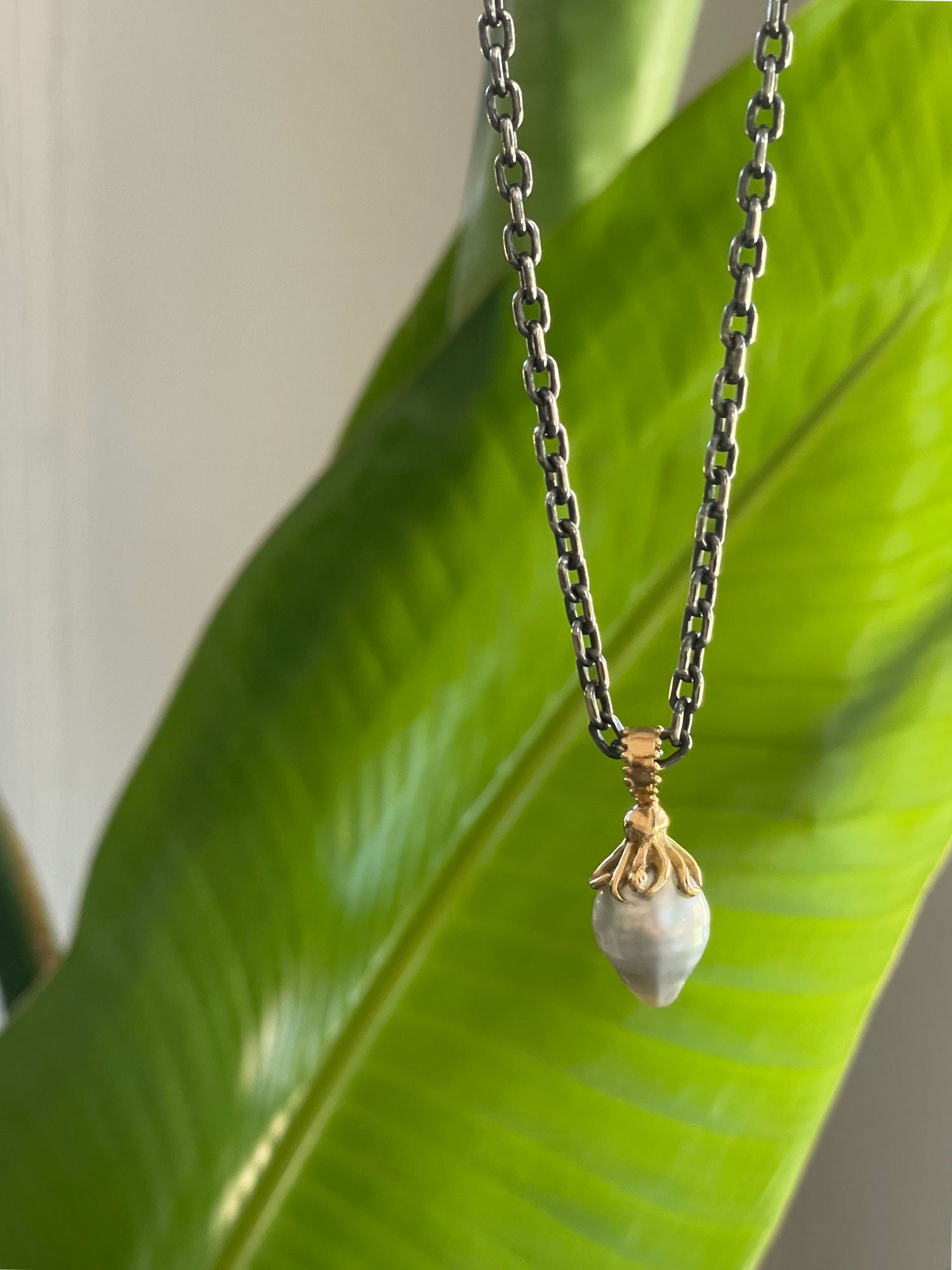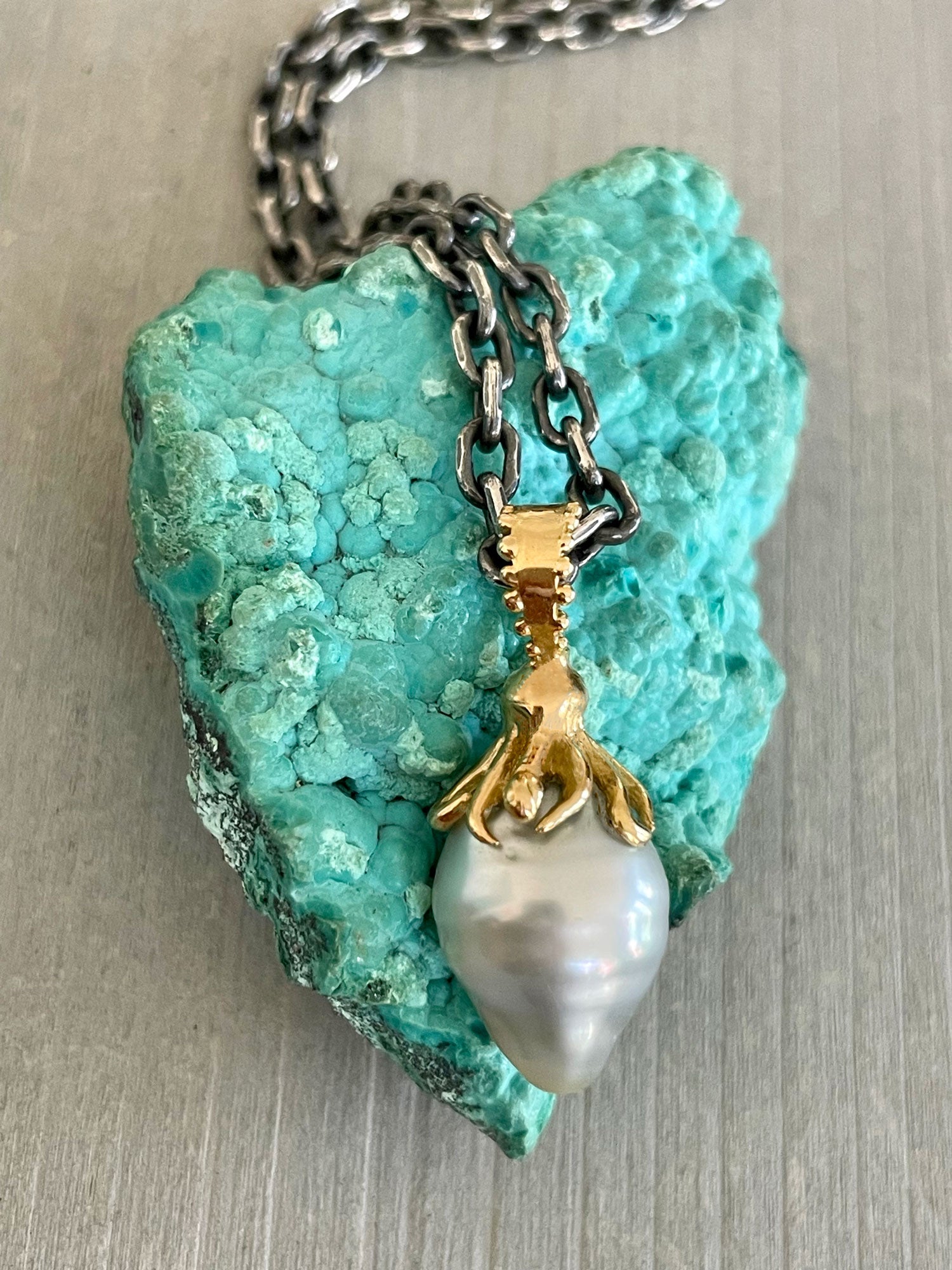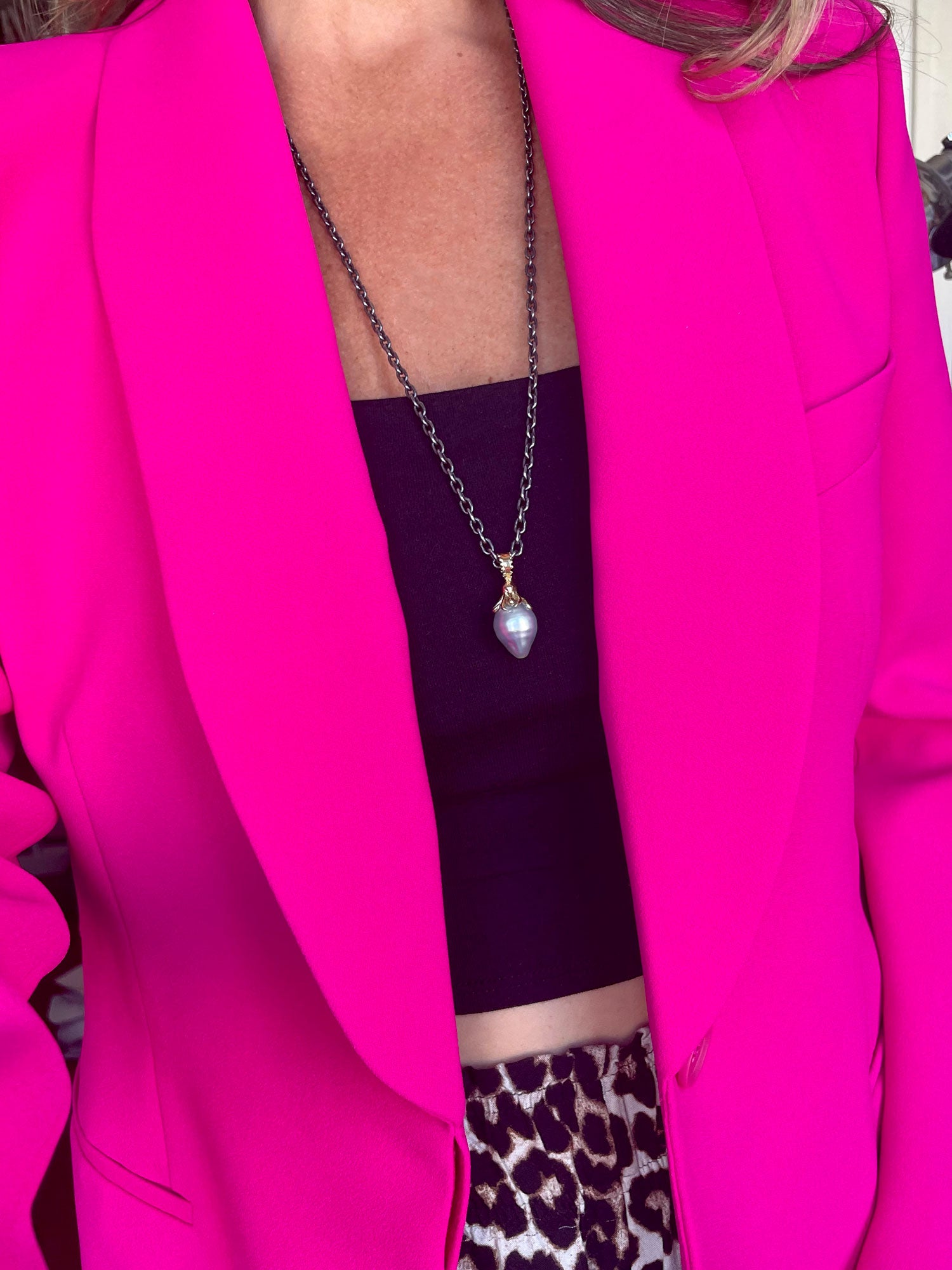 MERCURY-FREE GOLD OCTOPUS PEARL NECKLACE
Sale price

$2,235.00 USD
Regular price
(/)
This very special piece was created as part of RECIPROCITY, a designer collective founded in 2022 by a group of 10 international jewelry designers, including Delphine, for a special exhibition during NYC Jewelry Week. 
Together, we crafted a capsule collection using responsibly sourced gold from artisanal miners from Madre de Dios in the Peruvian Amazon who are committed to more sustainable mining practices such as mercury elimination and reforestation. As we are launching a second collection for NYCJW 2023, this unique piece is now available to purchase.
Inspiration: This Boheme La Pieuvre Octopus charm was born of Delphine's deep love for the beach, its seas and oceans, and their ecosystems.  The color changing octopus symbolizes intelligence, resourcefulness and adaptability, as well as inner wisdom, intuition and healing. 
All qualities and attributes we will need to move our jewelry practices towards a more equitable and responsibly-sourced future.
The Octopus charm lovingly hugs a Tahitian pearl, a gemstone known for its calming and centering properties, whose gentle glow is akin to luminous water energy –because this magnificent creature deserves to live in non-polluted, mercury-free oceans & seas. 
Metals: 18k mercury-free Peruvian gold, recycled silver of unspecified origin, and Tahitian pearl. 
Gold Miner: 100% Evelyn Celadita, Concession el Principe II in Madre de Dios, Perú 
A reminder that pearls are porous gems, and that it is best to keep them away from liquids and perfumes that could damage their nacre and shine. 
This one-of-a kind piece is currently on view at beautiful Paz Lifestyle in Soho, NYC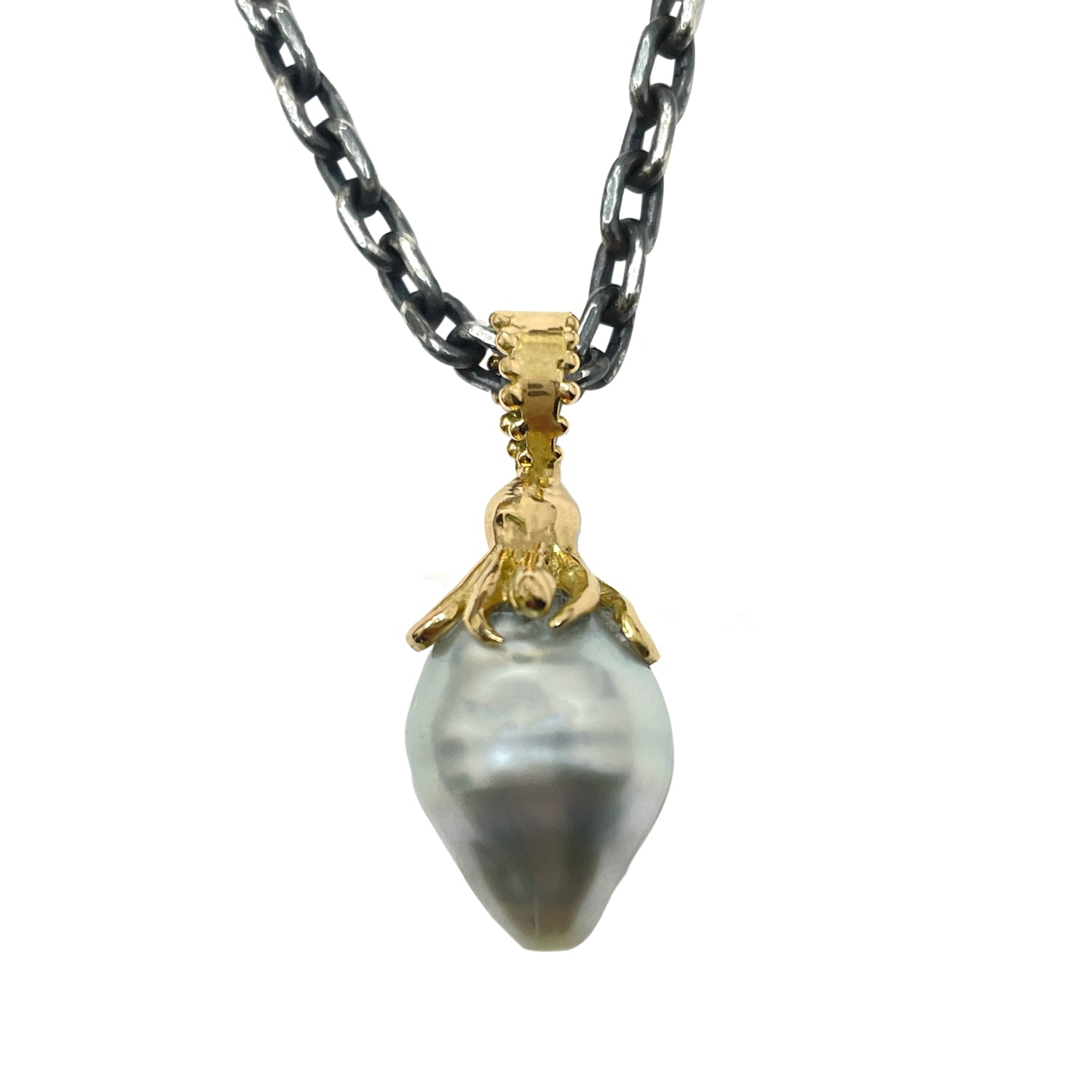 MERCURY-FREE GOLD OCTOPUS PEARL NECKLACE
Sale price

$2,235.00 USD
Regular price
Choose options