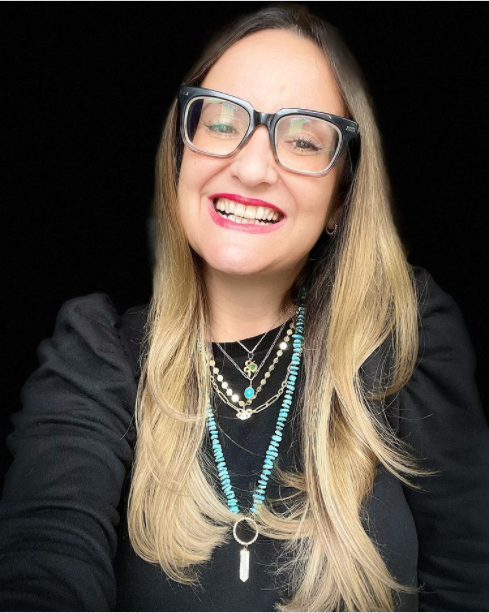 Bonjour mes chéris, C'est Delphine!
Bonjour mes chéris, C'est Delphine!
Let me re-introduce myself:
I am a French (born) New Yorker and the Dreamer in chief for the line.

I am a sculptor of sparkly talismans that aim to adorn your body and help elevate your soul. I carve most of the jewels personally and craft them in NYC using the lost wax technique, in 18k recycled gold and with carefully, mindfully selected and responsibly sourced gems.

This summer will mark 10 years since I officially launched Delphine Leymarie Fine Jewelry. I am a former corporate finance professional happily turned fine jeweler.

I have never met a beach I didn't love. La plage is my natural habitat, having grown up in the South of France.

I try and always come from a place of love. I am an admirer of beauty. A seeker of inspiration and magic. A student of mindfulness. A practitioner of yoga.

And a Dancer at heart. My first passion, and creative language, movement is the perfect counterbalance of the stillness of sitting at the bench, and I indulge often.
And I am the Treasurer for the WJA New York Metro Chapter. Because I believe in community, and sharing knowledge, and supporting each other.

That big smile on my face? The joy I get from creating jewels as unique as you are, and my gratitude for your support as it allows me to live out my dreams. Merci beaucoup for following along on my sparkly adventures! 💋
Mes chéris, With valentine's day around the corner, it feels like a perfect time to celebrate love. Romantic love, but also self-love, friendship love, family love, pets love, you-name-it...
Read more
Spring is the the air  Everywhere I look around Nature's joyful abundance and rebirth with Spring is making my heart space synch happy and my inspiration rise anew.The gorgeous blooms ar...
Read more