With valentine's day around the corner, it feels like a perfect time to celebrate love. Romantic love, but also self-love, friendship love, family love, pets love, you-name-it love— all the kinds of love that warm our hearts and make our everyday lives shine brighter.
C E L E B R A T I N G   A R T I S T I C   L O V E

This year, I want to try something different: to celebrate artistic love and share it with you by collaborating with fellow artists whose fresh perspectives inspire me, and whose work I love and admire; and get to see the jewels through their eyes and talent.
T H E   A R T  O F   A A R O N   G I L B E R T   A R N O L D
I cannot think of a better way to start this art series than with the prolific and gifted Aaron Gilbert Arnold, whose drawing above was inspired by my sparkly universe.

Aaron is an abstract and surrealist artist from Cleveland, who also teaches meditation, a daily practice for me. His work process is somewhat similar to mine in that he is very much inspired by life and energies encountered. The relationship between people and symbols is important to us both, their interaction is how his composition starts, and a strong influence in my sketching or carving of a symbolic jewel. Inspiration meets balance in order to create a dynamic with lines, on paper for him; and with volumes in luscious 18k recycled gold for me. And as you can see, we are both drawn to colors and their connection with the astral and etheric realms. 
You can check more of his inspired and inspiring work on his website and instagram @aarongilbertarnold
You know I love a good charm story, so our collaboration started with 8 charms and their personal meanings for me as talismans, a mix from the Boheme and Facette collections, and you can spot them throughout this drawings.
Here's a breakdown of the charms, my themes for 2021:

The Third Eye in turquoise & diamond: a symbol of our ability to see what might be, a reminder to listen to the quiet whisper of our intuition, and to recognize the potential around us.

The Serpent / Snake in my native French: a symbol of transformation and growth; but also of kundalini rising & consciousness awakening, with a heart chakra synchronizing emerald center for self love, and love for others.

La Lune Bleu / Blue Moon: to help us focus upon our dreams yet acknowledge our shadows, with an opal center for greater spiritual connection, and lapis lazuli for wisdom.
Le Soleil / Sun: a symbol of strength & warmth that aims to help you shine your brightest. Its shape based on one of the ancient alchemy symbols used to depict gold, a subtle way to remind yourself that you are as good as gold, and golden. Also, a subtle way to let someone know they are your sunshine.

The Prickly Pear Cactus: a symbol of resilience and perseverance - and they also reminds me of growing up in the south of France, where they grow.

The Monstera leaf: a talisman of prosperity, growth & longevity for us all.

La Licorne / Unicorn horn: my favorite way to sprinkle a bit of magic on everyday, and a healthy dose of whimsy.

The Rainbow Skull:  a talisman of transformation & rebirth; and the ancient symbol of memento mori to honor our loved ones who are no longer with us— because as above, so below. 
Aaron explained that he wanted to convey the connection between sacred objects to the earthly and spiritual realms, a theme close to my heart. 

The windows give a glimpse of the other dimensions where my jewelry aims to act as a conduit for healing and balance, while the building gives a sense of the contemporary world and a context of where my work is taking place. 

The two central figures represent the balance of male and female energy, their vestments conveying a sense of ritual and revelation. My favorite part: their raised arms, as they express opening to the universal vibrations of love.
G I V I N G   B A C K
While on the topic of love, I am proud to report that together, we have already raised enough to provide for over 8,500 meals via
Food Bank For New York City
@foodbank4nyc
 since Thanksgiving, the start of this partnership. I will continue to donate 5% of all website sales proceeds thru the end of March 2021 to this NYC-based hunger-relief organization dedicated to end food poverty across all 5 boroughs. Neighborly love in action, thanks to you.
Together, we can help make a difference,
and life better for all of us.
May you know that you are love(d), today and everyday.
A bientôt!
With 18 karat love from NYC,
DELPHINE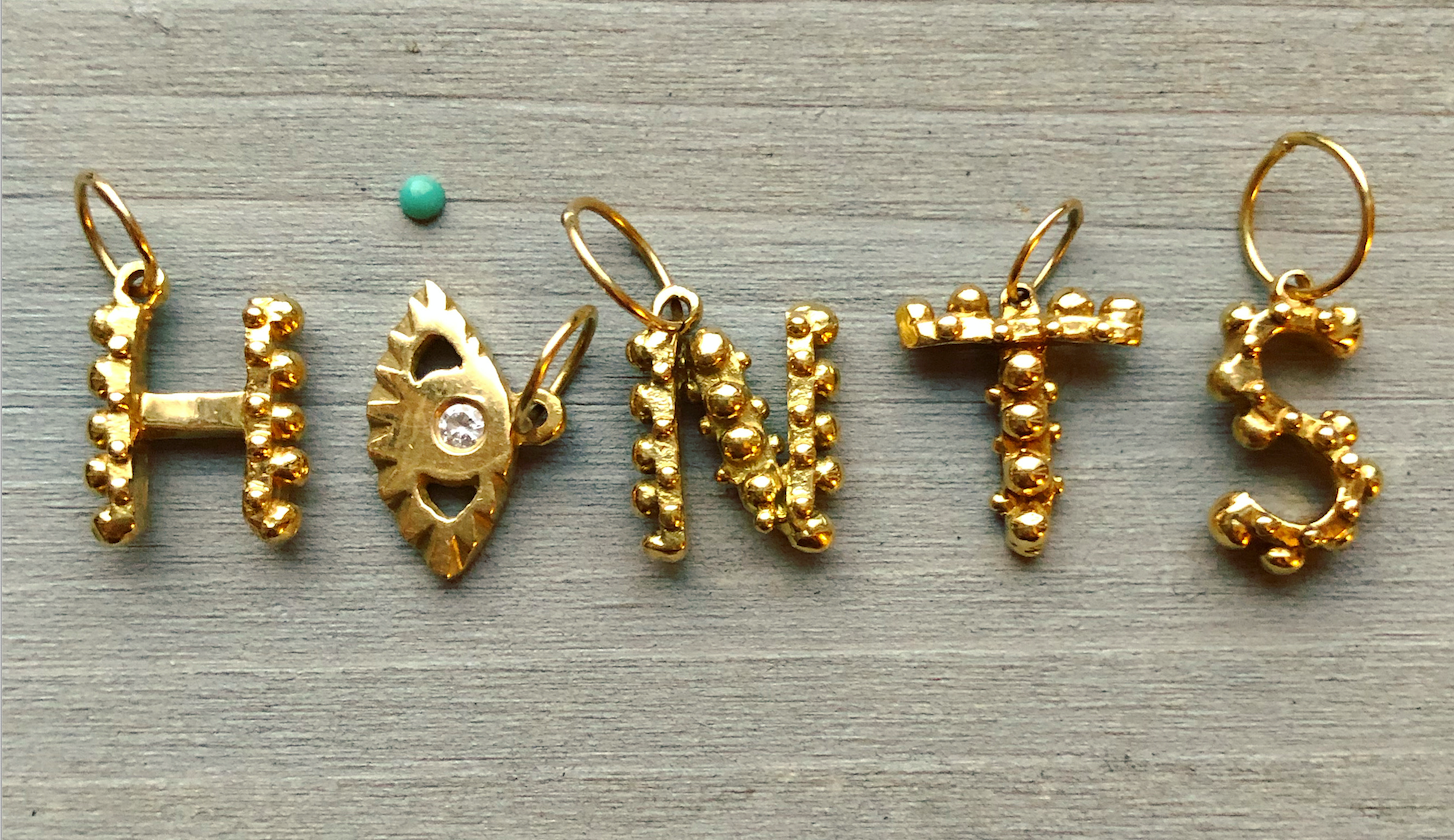 B O N J O U R,  h o w  A r e  Y o u ? It's been a while. I hope you and yours are safe and healthy. A lot has changed. Here are a few updates on what I've been working on:A  S A F E  B U T  S L ...
Read more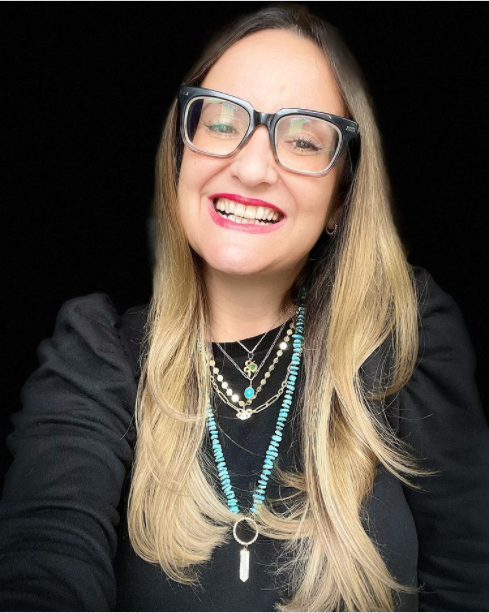 Bonjour mes chéris, C'est Delphine!
Bonjour mes chéris, C'est Delphine! Let me re-introduce myself: I am a French (born) New Yorker and the Dreamer in chief for the line.I am a sculptor of sparkly talismans that aim to adorn your b...
Read more