Spring is the the air 
 Everywhere I look around 


Nature's joyful abundance and rebirth with Spring is making my heart space synch happy and my inspiration rise anew.

The gorgeous blooms around NYC are leading me to wear colorful bouquet of rings, piling on the juicy gems of never-wilting flowers on my fingers, and draping my neck in fresh batches of Boheme Lotus, cactus and Monstera leaf charms.


F R E S H  J E W E L S  F O R  S P R I N G : 
I carved the
Boheme Lotus
talisman as two stylized petals hugging the gem, a symbol traditionally used for the Third eye chakra, the center of your intuition, encouraging you to tune into the quiet whisper of your inner wisdom.
 PICK YOUR COLOR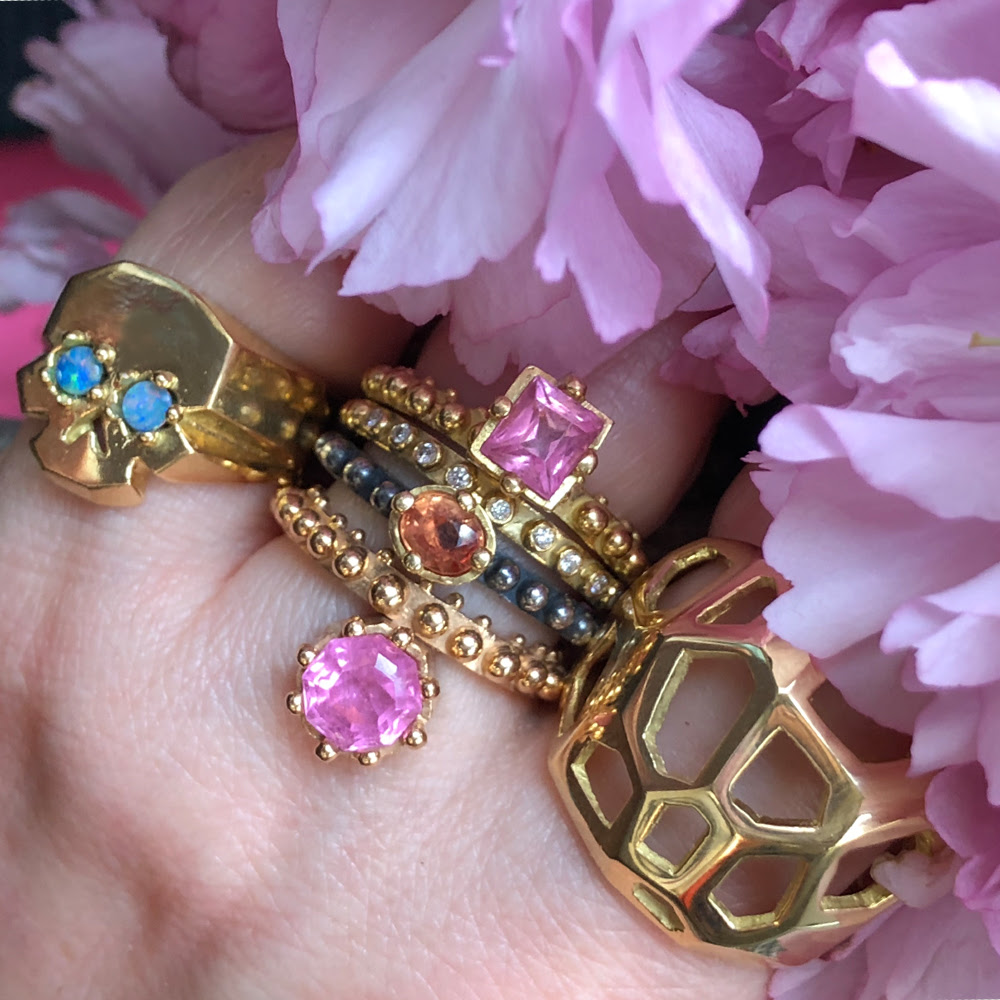 Browse our rings options to add fresh color to your stacks, creating combinations as unique as you are.
 SHOP RINGS 

P A I R S   W E L L  W I T H : 

The Prickly Pear Cactus: a symbol of resilience and perseverance - and they also reminds me of growing up in the south of France, where they grow, and bloom their vivid flowers.

The Monstera leaf: a talisman of prosperity, growth & longevity for us all.

The Saguaro Cactus: a symbol of resilience and perseverance - and a reminder that beauty thrives and flourishes in the desert too, despite harsh conditions, and can we.

The Skull Ring:  a talisman of transformation & rebirth, perfect for Spring; and the ancient symbol of memento mori to honor our loved ones who are no longer with us— because as above, so below. 

The Diamond Monstera leaf:  the same talisman of prosperity, growth & longevity with a diamond stem for clarity of mind, so your earlobes get a spring refresh, too!
And of course, the
Delph Bead chains
I so love to wire wrap for you are an easy way to add color any time of year. Don't see them in the gems you want? Reach out, and I'll be happy to source them for you.
J E W E L R Y   L O V E


This year, I am sharing the love and showcasing fellow artists. 
If you love to knit and crochet, you may already be familiar with my pick for Spring: my #GemBestie
Julie Lamb
! We recently collaborated on a fun photoshoot, and I love the Spring vibe of her Be Ewe pieces frolicking in a field of my Lotus charms.  Julie will be a part of Virtual Vogue Knitting this month as well as the Brooklyn Yarn Crawl. Follow her
@JulieLambNY
on Instagram if you like to 'Have Fun with Fine'.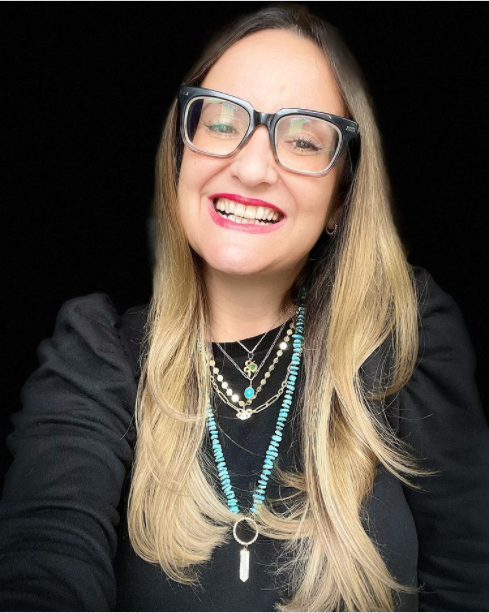 Bonjour mes chéris, C'est Delphine!
Bonjour mes chéris, C'est Delphine! Let me re-introduce myself: I am a French (born) New Yorker and the Dreamer in chief for the line.I am a sculptor of sparkly talismans that aim to adorn your b...
Read more