Article: Let your inner light shine bright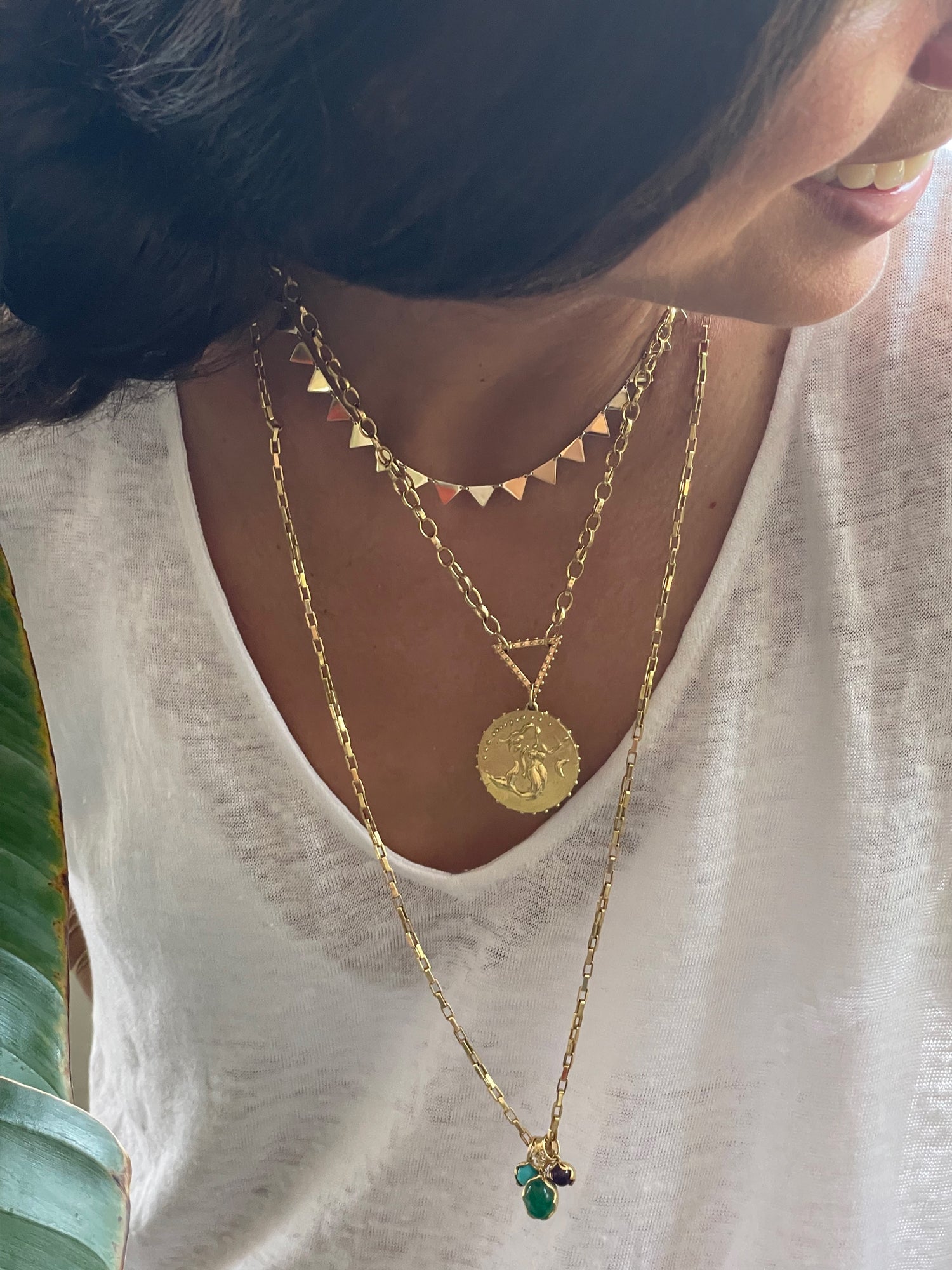 Let your inner light shine bright
Introducing the brand new:
BOHEME RADIANT TRIANGLE CHAIN
 Click on any picture for details or 
The triangle, with its three sides, has long been revered as a symbol of
harmony, balance, and strength.
Pointed downward, it is a celebration of the sacred feminine,
and of the gentle & nurturing energy of the moon.
The triangle embodies the pursuit of inner alchemy,
of the harmony between body, mind, and spirit;
past, present, and future;
or thoughts, emotions, and actions.
As always with my talismans, I encourage you to take the meanings
that resonates with you, and leave the rest. 
Crafted with meticulous attention to detail,
each solid recycled 14K yellow gold triangle link is
expertly polished to perfection, creating a mirror-like surface
that effortlessly captures and amplifies the surrounding light.
With each movement, the necklace gracefully
casts a radiant glow that helps you shine your inner light brighter
 Click on any picture for details or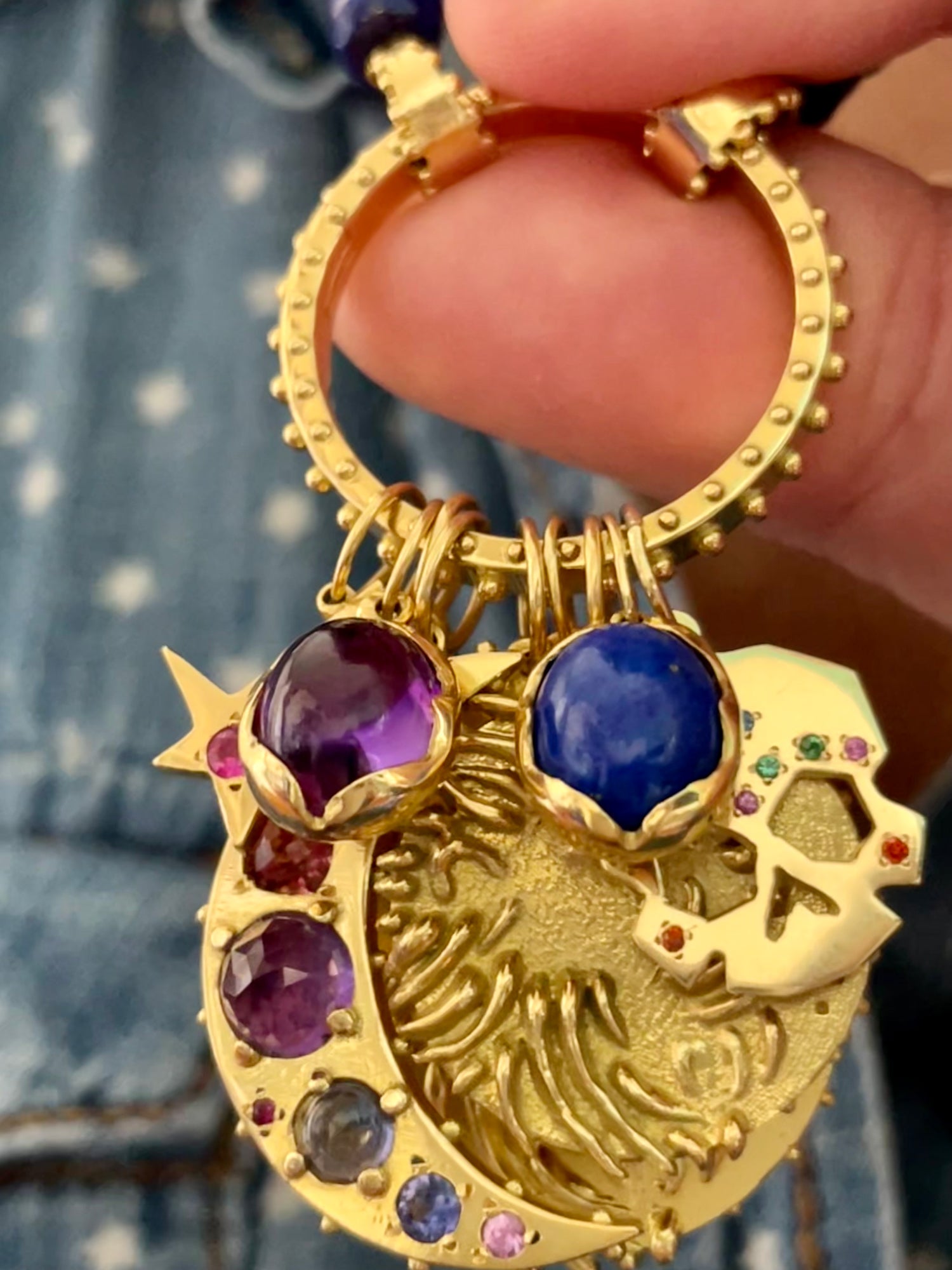 New Moon Jewels for New Graduates
A charming Celestial Jewelry Story:   A gentle reminder to follow your dreams SHOOT FOR THE MOON   Even if you miss, you'll land among the stars   Let your graduates know that y...
Read more